Recession Changes How Employees, Companies View Travel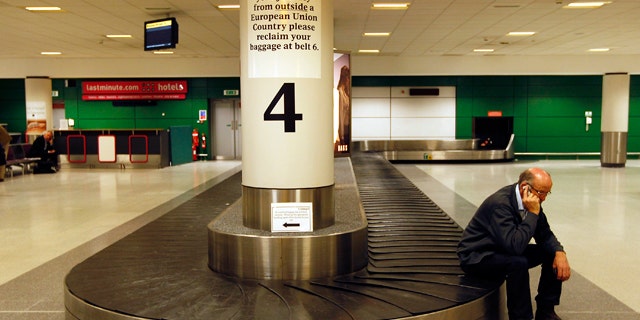 Corporate travel is showing signs of recovery; however both travelers and companies are approaching business travel differently than they had in the past, a new survey suggests.
According to GetThere's 11th annual Corporate Travel Benchmark Survey, business travel is increasing, but companies are still looking to save as much as possible in the face of increasing cost. The report is based on a survey of 60 leading companies and organizations that used GetThere for travel in 2010. All results are based on travel data reported by each company's travel department.
Travel programs increased in 2010, according to the survey, and will continue to grow throughout 2011. The report found that 61% of respondents expect their travel budgets to increase up to 10% in 2011, and nearly one-third expect it will increase by 5%.
Suzanne Neufang, general manager for GetThere, said these increased budgets should offset the price hikes expected in the industry. Corporations are fine-tuning their policies to get more trips from the same amount of travel, in order to generate savings.
"Companies may have second thoughts about letting their employee have an extended stay, because the fare may be dramatically different," Neufang said. "Business travel is the most expensive form of communication for companies. They are also looking at telecommunications and digital communications."
Business travelers are also looking at their trips from a different standpoint, having come through the recession and seeing the cost-cutting companies went through, she said.
"Business travel just isn't as fun as it used to be," Neufang said. "It takes a toll on family, friends, and employees are looking for a balance. They care more about the money being spent."
John Rose, president of Business Travel Services for Travel Guard, said the recession has definitely impacted the way employees view travel. They take into account the cost more so then they had in the past.
"A lot of it stems from the economic collapse," Rose said. "Now everybody is conscious of spending, but when times like that happen, people sit back and say, 'How can I do better for the company?' They want to help the company become more successful and profitable."
More companies are booking travel online, as the survey found online adoption increased for the tenth consecutive year. In North America, companies reported an average of 78% online adoption in 2010.
This use of online booking tools is helping to generate greater savings as well. The report found that companies had an average savings of 70% on agency fees, and an average savings of 18% and 24% on domestic and international airfares, respectively. Companies also saved an average of 12% and 31% on domestic and international hotel rates, respectively.
"Savings might be through simple transaction reductions that give an immediate savings," Neufang said. "But [online] tools are really effective at harnessing visual guilt, so if they see that leaving an hour earlier can save $100, they may book that instead."
Companies are also including ancillary fees in their travel policies. Most will reimburse employees for their first-checked bag, but the survey saw a 16% drop in those that will reimburse for a second bag. Companies reimbursing for on-board food and beverages increased by 13% and for WiFi the number went up 20%.
"They will reimburse for the 'right stuff,'" Neufang said. "Reimbursing for food, beverage and WiFi, for me, it's a no-brainer."
Rose echoed that thought, saying that for travelers it is often about convenience and simplicity. The less hoops a traveler has to jump through getting from place to place, the more work they can get done.
"WiFi allows me to be connected and more efficient," he said. "It's about ease of access."