Plane passenger who wanted bacon sandwich fined $300 for harassing crew members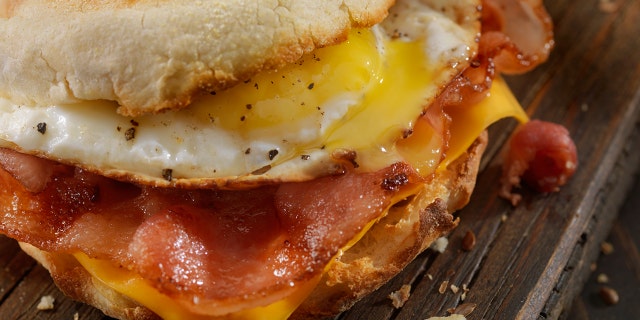 A plane passenger has been ordered to pay a $300 fine for yelling at cabin crew after being denied a bacon sandwich.
Ronald James, 68, allegedly shouted at the employees on board, "poked them with his finger" and left a flight attendant in tears when he was told he couldn't have the breakfast item he'd promised his granddaughter, BBC reports.
DELTA LOOKING TO HIRE 8,000 NEW PILOTS OVER NEXT DECADE AS SHORTAGE LOOMS
James appeared in court, where he admitted to behaving in a threatening, abusive, insulting or disorderly manner on the roughly two-hour April flight with TUI airlines from Majorca, Spain to Exeter, England.
The prosecutor said James "shouted and pointed at the cabin crew, poking staff with his finger, and refused to sit down when landing."
The argument between James and crew members reportedly lasted about 25 minutes, according to BBC.
"We had no breakfast, my granddaughter had been pushing for something to eat, and I said wait until we are on the plane," James told the BBC.
James tried to speak to the captain to suggest customers be told in advance there would be no hot food available, but crew members wouldn't allow him into the cockpit.
FOLLOW US ON FACEBOOK FOR MORE FOX LIFESTYLE NEWS
"I was not a happy customer - I wish I had not been on the plane and I wish it had not run out of food," he said.