3 pets died on Boeing 737 plane that crashed into river
Three of four pets on a military-chartered jet that skidded into the river at Naval Air Station in Jacksonville, Fla., on Friday, did not survive the crash, officials have reported.
The Boeing 737 was carrying 143 people, and four pets, when it left the military base in Guantanamo Bay, Cuba. The jet reportedly tried to land during a thunderstorm and skidded off the runway into the shallow St. Johns River.
SPIRIT AIRLINE FLIGHT FORCED TO LAND AFTER FUMES DETECTED ON BOARD; ONE PERSON TAKEN TO HOSPITAL
Every person on board was able to evacuate the plane without critical injuries. However, two cats and one dog that were placed in the cargo hold did not survive. The fourth pet was in the cabin and was safely removed by its owner.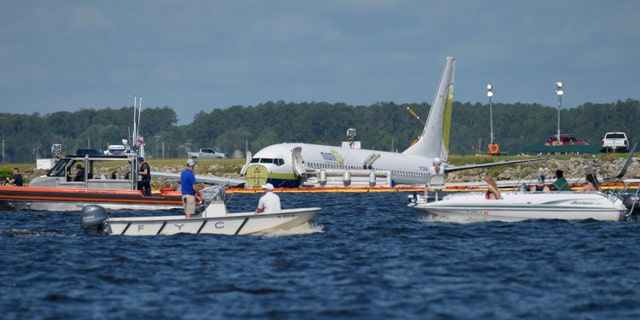 "Those who were involved in this sad tasking performed the recovery in the most dignified way possible with the base veterinarian on site to ensure all protocols were followed," the station posted on Facebook, USA Today reported. "The animals will be cremated through a local company. Every possible avenue to rescue these animals was pursued following the incident."
After the crash, authorities were unable to retrieve the animals or passengers' luggage, citing "safety issues with the aircraft." The National Transportation Safety Board is currently investigating the crash.
CLICK HERE TO GET THE FOX NEWS APP
Though the plane was not fully submerged, the cargo hold area was underwater, leading authorities to initially believe none of the animals survived.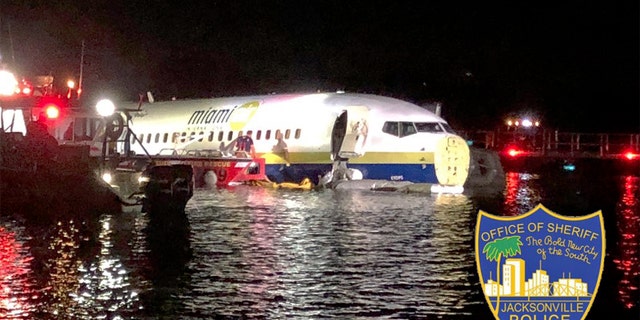 FOLLOW US ON FACEBOOK FOR MORE FOX LIFESTYLE NEWS
The plane reportedly skidded off the runway into the water around 9:40 a.m. Jacksonville Fire and Rescue tweeted that approximately 90 personnel responded to the scene.