Off-Season Deals at Historical Inns and B&BS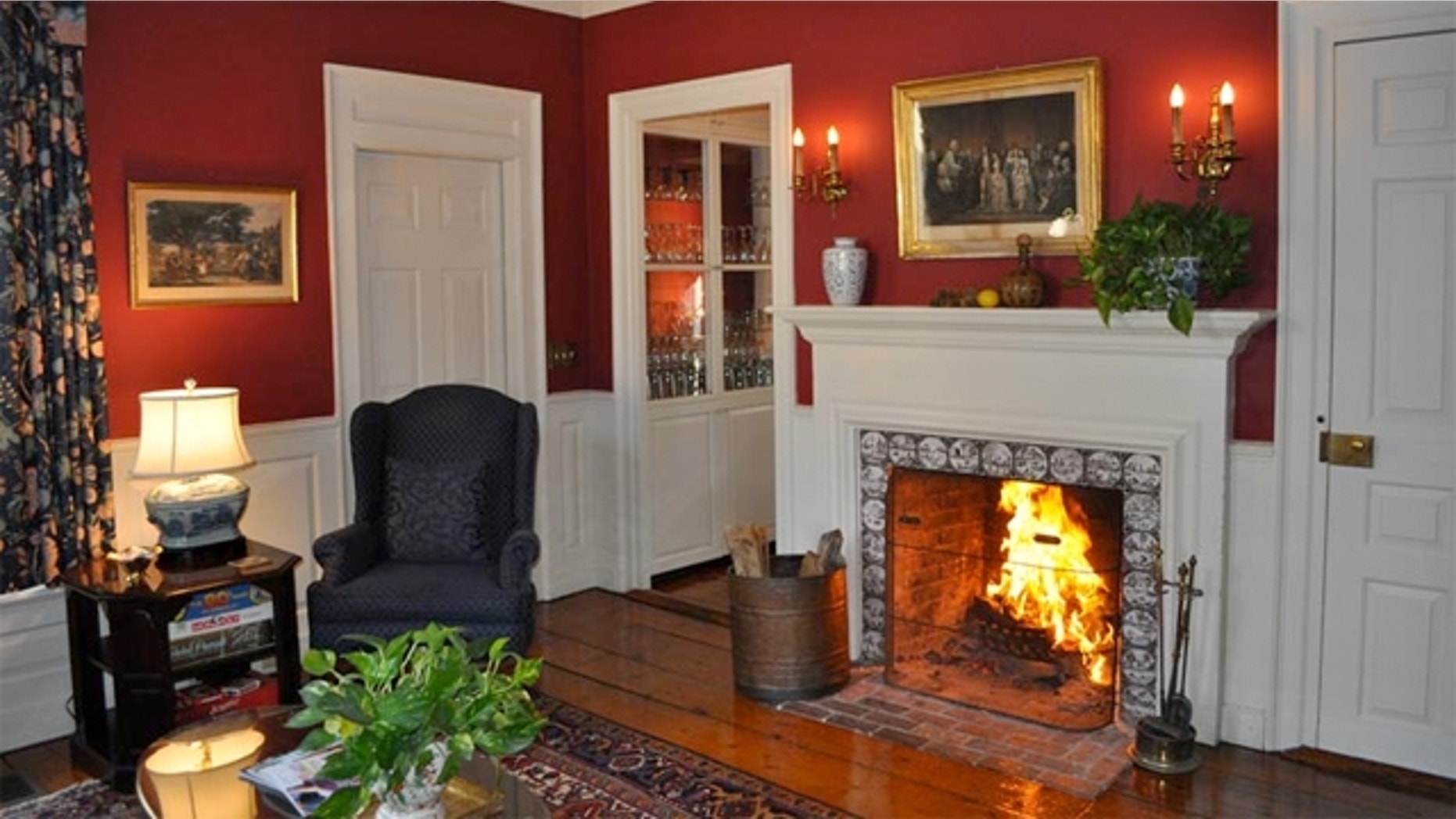 Staying at a hotel chain may be easy and convenient, but then again, it's also pretty mundane and run of the mill. Why not stay somewhere that has a little history like a B&B.
We spoke to Kathleen Warnock, an editor with Frommer's Travel Guides, about some of her top picks that stretch all the way from New England to Seattle – and the best part is – you won't break the bank by booking one of these bed-and-breakfast spots.
Let's start in a town known for its breathtaking mansions: Newport, R.I. Sounds pricey right? Well if you go at the right time, there are plenty of deals and history lessons to be had.
"Because Newport is such an old town, there are some really old places that have been converted into B&BS," Warnock told FoxNews.com. "One that we recommend is the Francis Malbone House. Once again your best bet is to try not to come during the high season or around a holiday. Most of the B&BS will always have a special, especially when it's not high season, that includes either a dinner or a spa treatment or a tour – and frequently at the last minute, if they have something open up, you can get a very nice special."
For example at the Francis Malbone House now, they have a last minute special for this weekend (Oct. 21 – 22), where you can get as much as $100.00 off a night, depending on the type of room you book.
As far as history, this place has plenty. It was built in 1760 as a private residence for Colonel Francis Malbone, and at the start of the Revolutionary War, "the British occupied Newport and seized the Malbone Estate. The mansion was used to store looted gold and treasures, leading to its nickname, 'The Treasure House,'" according to the inn's website. There's also a love story that unfolded at the Malbone Estate, but you'll just have to book a room for a weekend to find out all the details.
Warnock recommends staying at the Francis Malbone House in the month of December when they offer the "Christmas in Newport" package.
What you get: Two nights in "luxurious" accommodations
When: Available Sunday - Friday Dec. 1 through Dec. 22
Cost: $499.00 plus tax
Also included: A gourmet breakfast, afternoon tea, holiday floral arrangement, bottle of Newport Vineyards Wine, admission for two to one Newport Preservation Society Mansion, and a $50.00 dinner voucher at a local restaurant.
If you can't make it to this historic seaside town in December, check it out in the beginning of 2012. "In January everything just drops," Warnock said. "People just don't think of January as a getaway time, and pretty much everywhere you look in Northeast, if they are open in January, you will find a great deal."
While we're on the subject of seaside retreats, Provincetown, Mass. is great bet. Located at the tip of Cape Cod, this historic town is highly recommended.
"One of my favorites is the Fairbanks Inn," Warnock said. "It was originally a 200-year-old captain's house, and they even think the floorboards of the inn were made from his ship."
If you would like to walk along those same floorboards as the Captain, you can do it at a bargain price. In the off-season, you can get a nice room at the Fairbanks Inn for as low as $100.00 per night.
"Even though a lot of the places have curtailed or shutdown during the off-season, you still have a wide choice of restaurants and shopping," Warnock noted. "You get to see the town the way it was sort-of built – without thousands and thousands of people crowding around it. The weather is not that bad up there. Last January was pretty cold, but the January before that was absolutely fabulous."
Warnock said what she likes most about the Fairbanks Inn is the attention to detail and the fact that innkeepers are "very hands on."
For more great deals and experiences, check out FoxNews.com's Vacation Guides >>
Heading all the way to the far end of Commercial Street in P-Town, you will find the Land's End Inn, which is located up high on a hill. "I have never seen such a view," Warnock, who stayed there last fall, said. "It's very beautiful and it's probably the highest point in Provincetown. The owners have decorated it very carefully, and they have some interesting rooms with some great wrap-around views."
What you get: Book the "Halloween Package" and stay in a standard room for $550.00 for two nights
When: Oct. 27 – Nov. 1
Cost: $550.00
Also included: $80.00 gift certificate to have dinner at the Red Inn, breakfast each morning, and a wine hour each evening.
"We ended up hanging out more in the living area because they have a cocktail hour like many B&BS do where they serve you wine and snacks and you can chat with the other folks there, and you just can't stop looking out the window at the sunset because it is so amazing. It just sort of blows you away."
Have you ever heard of Apalachicola? According to Warnock, it's one of the undiscovered towns of the "Redneck Riviera."
"Apalachicola is a secret, really cool little town along the Gulf Coast. It has a gorgeous beach and is a pretty sophisticated scene for a town of only few thousand people," she said. "It's about 75 miles from Tallahassee and St. George Island, which is one of the most beautiful barrier islands that you've ever seen. One of the nice things is that winter is their low-season."
The Coombs House Inn is one of the most elegant properties in town. Built in 1905, the Victorian Mansion was completely overhauled in restored over many years, with final completion in 1994. The inn now boasts three properties and offers everything from "Grand Rooms" and suites, to deluxe and value rooms.
"The prices for their smallest rooms are in the vicinity $120 a night," Warnock said. "Their higher-end rooms aren't that much more. They also gave bicycles to loan, which I really like at a B&B. When it's warm enough to swim they loan you the beach towels and the chairs. They also have tea and cookies and a wine reception. This is all included."
The West Coast may not have properties dating back as far as 1760 like the ones in Newport, but they do have some beautifully restored Arts and Crafts-style Bungalows. One of those properties is the Gaslight Inn, which is located in an up and coming section of Seattle, Wash.
"The Gaslight Inn is on Capitol Hill, which is a very trendy and happening neighborhood," Warnock said. They have really good rates. They have rooms that start at less than $100.00 per night and go up to about $150.00 per night."
One of the current specials they are offering is their "Fall & Winter Discount."
What you get: 15 percent off rooms
When: From Nov. 1 – Feb 28, 2012 (with certain dates excluded)
Cost: Book a room for as low as $83.00 per night.
Other Perks: Continental breakfast each morning
So the next time you're planning a getaway, whether it's for a night or a weekend, consider a B&B or an historical inn – it will make your trip that much more interesting.