Gridiron Getaways Add a Kick to the NFL Season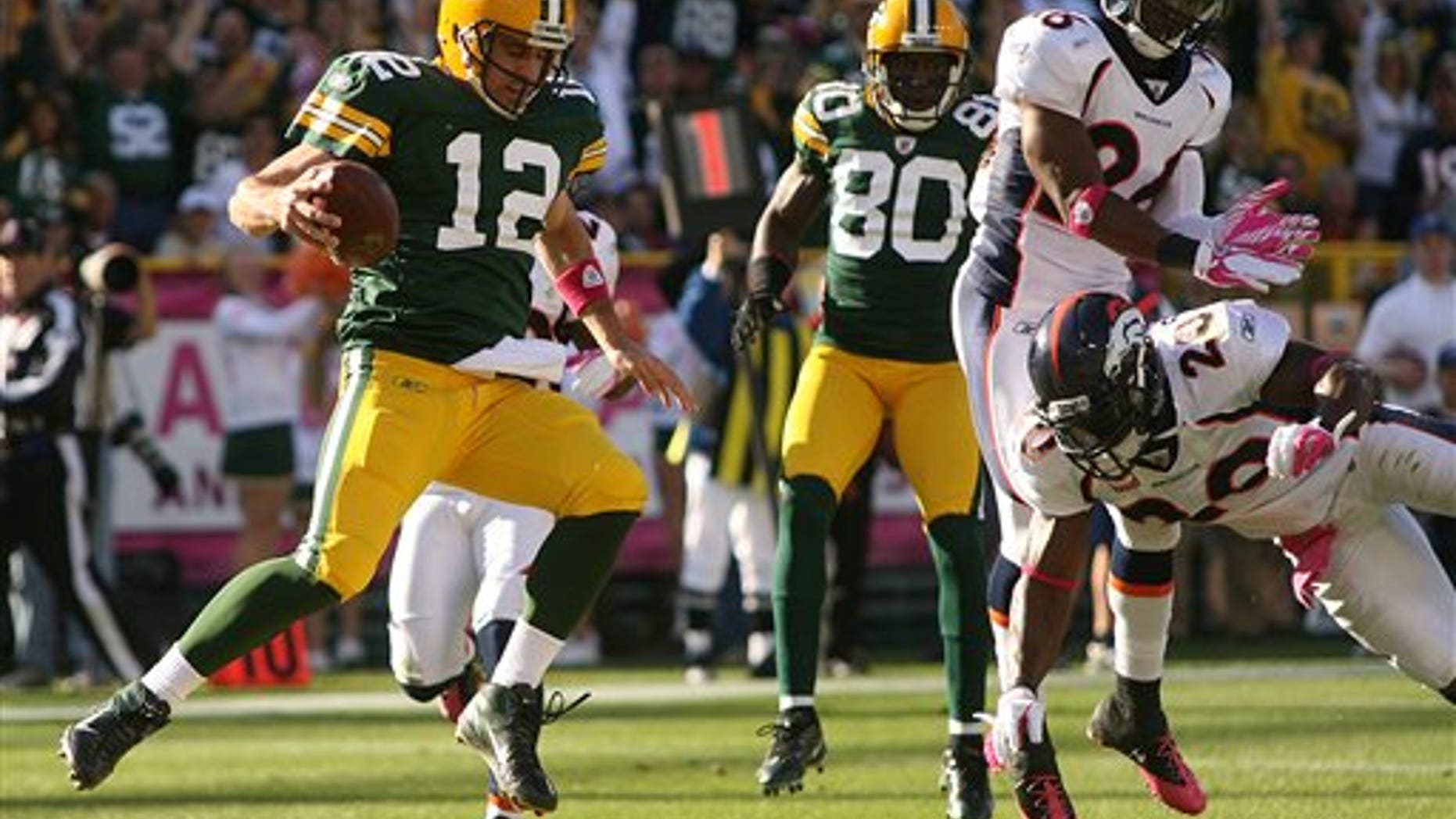 This time of year, Sundays mean only one thing to millions of sports fans around the country – football – and with an average of 12 NFL games played on any given Sunday, there is plenty of action to watch from the comfort of your own living room.
If you're sick of cheering on your favorite team from your sofa, then it's time to pack up the face paint, team jersey, and head to the stadium. We're talking about pigskin-themed weekend getaways on a budget.
Titletown USA
There's a reason why Green Bay, Wis., is known as "Titletown USA." The Green Bay Packers have won a record 13 NFL championship titles, including four Super Bowls – with the most recent one being this past year. So why not join the 'Cheeseheads' to watch the defending champs march up and down historic Lambeau Field as they take one of their rivals – the Minnesota Vikings for Monday Night Football on Nov. 14. Packer Fan Tours, the only official tour company for the Green Bay Packers, has a slew of options you can choose from, including Bronze, Silver and Gold packages. But since we're trying to save you a few bucks, let's talk about the Bronze Package, which starts at $359.00 per person.
Accommodations: One night at the Settle Inn checking in on Monday the Nov. 14 and checking out on Tuesday Nov. 15.
Tickets to the game: End Zone game ticket.
Tailgate Party Admission: Starting three hours before the game, fans will enjoy an outdoor party just blocks from the stadium, which includes unlimited food and beverages, plus a live DJ. Kids under 12 get in for free.
Transportation: Game day/airport transfers.
Food: Daily breakfast at the hotel.
Other Perks: Commemorative souvenir and a $ 25.00 voucher for autographed Packers memorabilia.
The majority of these packages do not include airfare, but if you want one of the agents at Packer Fan Tours to customize a package, you can contact the travel department to arrange your flight. They have already negotiated a 10 percent discount on Delta Airlines for fans attending Packer home games.
Click here for more deals and customized packages from Packer Fan Tours.
Punt to the Sun
Catch some rays at Sun Light Stadium, located just 20 minutes from South Beach and the Miami International Airport. Premiere Sports Travel, a company specializing in sports travel and hospitality, has a wide-range of deals for every wallet size. Take the upcoming Dolphins game on Sunday, Nov. 20 versus the Buffalo Bills. Packages start at just $305.00 per person.
Here's what you can expect:
Accommodations: Two nights at the Shula's Hotel and Golf Club in Miami Lakes, Fla., checking in Nov. 19 and checking out on the Nov. 21.
Tickets to the game: Upper Level, Corners/End Zone ticket.
Transportation: Roundtrip transportation from the hotel to Sun Life Stadium on game day.
Food: A meal voucher at the stadium and a full breakfast each morning.
Other Perks: Official Miami Dolphins game day souvenir, plus gift card credits to the Aveda Spa and Shula's Steak House located at the hotel. All taxes and gratuities included.
Click here book an NFL weekend or to check out other trips.
Take a trip to the Lone Star State
You know what they say, everything is bigger in Texas, and that goes for the new Dallas Cowboys stadium. The new domed stadium holds 80,000 fans and boasts one of the biggest high-definition video screens in the world. We're talking about 160-feet wide and 72-feet tall. Now that puts your 60-inch plasma TV to shame.
But if you don't have a budget as big as Texas, don't worry.
We came across a Cowboys package from the website, Sports Traveler, starting at just $249.00 per person for the game versus the St. Louis Rams on October 23. It includes:
Accommodations: Two nights at the Hilton Arlington located just two miles from the stadium checking in on Oct. 22 and checking out on Oct. 24.
Tickets to the game: Upper Level End Zone Ticket.
Transportation: Round-trip game day transportation as well as round-trip transfer from the Dallas-Fort Worth airport. 
Food: Daily breakfast buffet at the hotel.
Other Perks: Cowboy's Stadium tour on Monday Oct. 24 at 9:00 AM.
Join the Mile-High Club
Denver Bronco fans are getting a real bang for their buck with this next deal. Not only will you get to enjoy two nights in the Mile-High City, fans will also get to see the Broncos take on Tom Brady and the New England Patriots starting at the bargain price of $229.00 per person. Just think of it as an early Christmas gift to yourself.
After all, the game is taking place just a week before on Sunday Dec. 18.
Accommodations: Two nights at the Hampton Inn & Suites in downtown Denver, checking in on Dec. 17 and checking out on Dec. 19.
Tickets to the game: Upper Level End Zone Tickets. (Ticket upgrades available upon request).
Food: Daily breakfast at the hotel.
Click here for more package options from Sports Traveler.
If college sports is more your thing, and you want to see your favorite football team play their hearts out on the gridiron, both Premiere Sports Travel and Sports Traveler offer an array of packages from the 2012 Rose Bowl in California to Orange Bowl in Florida.
Check out these links for more college football packages. Sports Traveler and Premiere Sports Travel.
uReport: Have you been to an eye catching arena? Or do you have a favorite stadium? Send us your pictures and videos of your favorite stadiums, arena, aquatic centers, or other sporting locations.