North America's most and least affordable ski destinations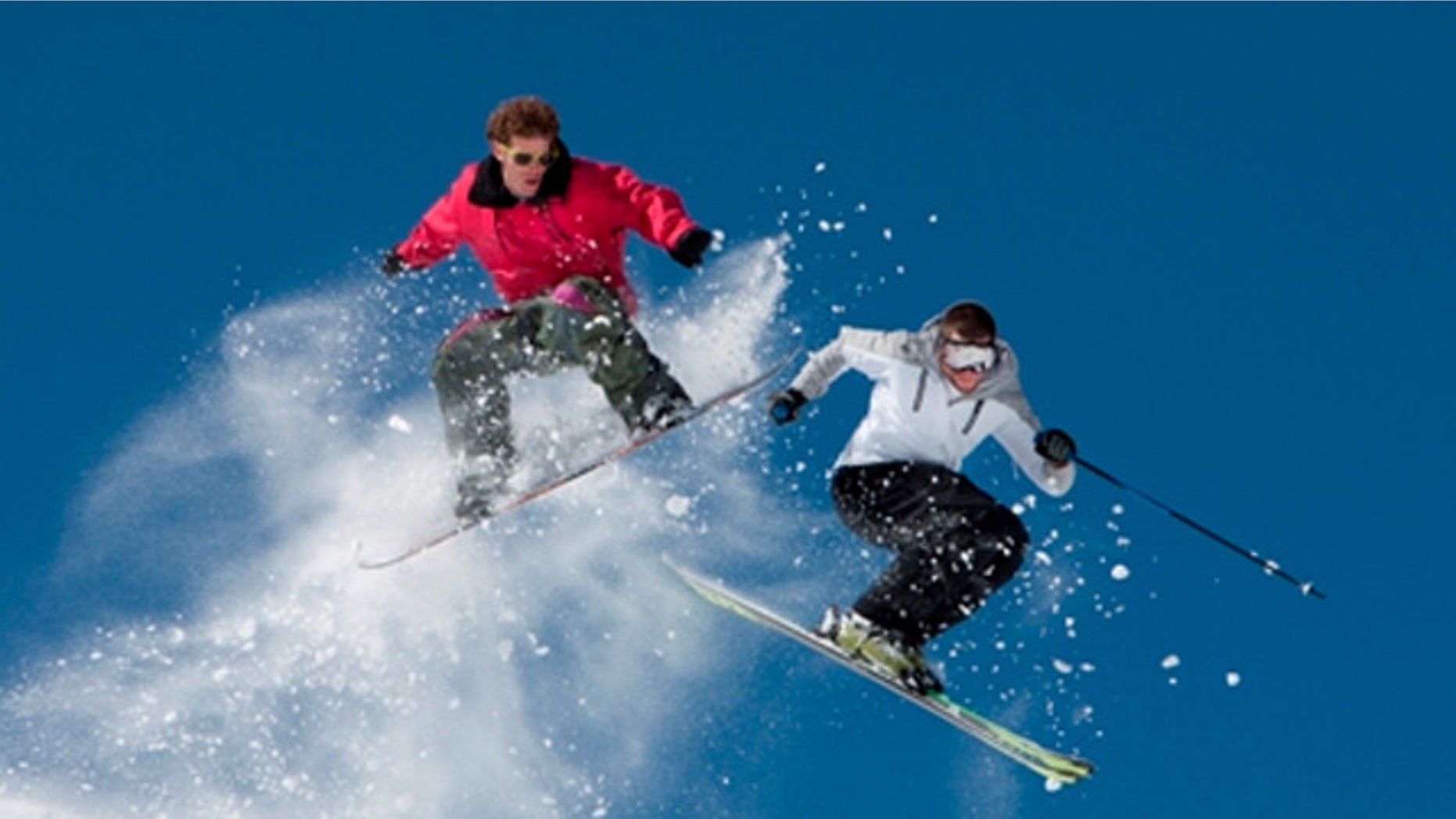 The United States and Canada are filled with great spots to ski in all price ranges. TripAdvisor gathered some data from 25 popular ski destinations and determined the most expensive and the best value places.
According to their findings, you can spend the day skiing in Durango, Colo. for a total of about $210. If price isn't a problem, you can ski some 300 miles away for nearly four times as much. TripAdvisor found that a day in Vail, Colo. will cost a little more than $800.
TripAdvisor's TripIndex shows the combined average costs of ski trip expenses, including a single-day lift ticket and a dinner at a local restaurant of a burger, fries and a draft of domestic beer. The hotel prices reflect the average nightly rate during winter travel period of Dec. 15, 2012-April 15. 2013.
Whether you are looking to travel to the mountains on a budget or want to splurge when you hit the slopes, here are the destinations on both ends of the price scale.
| | | | | | | | |
| --- | --- | --- | --- | --- | --- | --- | --- |
|   | Destination | Hotel | Ski Gear Rental | Lift Ticket | Meal | Beer | Total |
| 1 | Durango, Colo. | $95.56 | $26 | $75 | $9.67 | $3.42 | $209.65 |
| 2 | Bend, Ore. | $94.01 | $31.67 | $76 | $10.32 | $3.25 | $215.25 |
| 3 | Taos, N.M. | $119.90 | $30.33 | $75 | $10.83 | $3.83 | $239.89 |
| 4 | Salt Lake City, Utah | $121.32 | $31.65 | $74.75 | $12.98 | $4.61 | $245.31 |
| 5 | North Conway, N.H. | $138.76 | $33 | $63.17 | $8.83 | $3.67 | $247.43 |
| 6 | Whitefish, Mont. | $151.10 | $28.33 | $67 | $10 | $2.85 | $259.28 |
| 7 | Kingfield, Maine | $158.33 | $32 | $79 | $9.94 | $4.25 | $283.52 |
| 8 | Sun Valley, Idaho | $154.80 | $36 | $79 | $11.83 | $3.50 | $285.13 |
| 9 | Jackson Hole, Wyo. | $173.15 | $36.5.0 | $73.50 | $11.98 | $5.07 | $300.20 |
| 10 | Banff, AB, Canada | $195.46 | $35.65 | $74.94 | $11.98 | $5.15 | $323.18 |
Most Expensive North American Ski Destinations
| | | | | | | | |
| --- | --- | --- | --- | --- | --- | --- | --- |
|   | Destination | Hotel | Ski Gear Rental | Lift Ticket | Meal | Beer | Total |
| 1 | Vail, Colo. | $645.28 | $30.67 | $109.00 | $12.23 | $4.33 | $801.51 |
| 2 | Aspen, Colo. | $547.80 | $42.97 | $110.00 | $12.80 | $3.92 | $717.49 |
| 3 | Park City, Utah | $539.67 | $37.67 | $86.67 | $9.75 | $3.58 | $677.34 |
| 4 | Telluride, Colo. | $414.83 | $33.65 | $106.00 | $9.63 | $3.17 | $567.28 |
| 5 | Crested Butte, Colo. | $393.38 | $34.00 | $98.00 | $8.98 | $3.42 | $537.78 |
| 6 | Breckenridge, Colo. | $382.51 | $32.62 | $104.00 | $8.98 | $3.67 | $531.78 |
| 7 | Mont-Tremblant, QC, Canada | $376.11 | $52.04 | $76.00 | $13.83 | $5.42 | $523.40 |
| 8 | Whistler, BC, Canada | $368.43 | $33.79 | $98.00 | $13.30 | $5.17 | $518.69 |
| 9 | Big Sky, Mont. | $342.50 | $33.33 | $89.00 | $12.00 | $3.25 | $480.08 |
| 10 | Mammoth Lakes, Calif. | $264.86 | $35.33 | $105.00 | $13.00 | $5.17 | $423.36 |