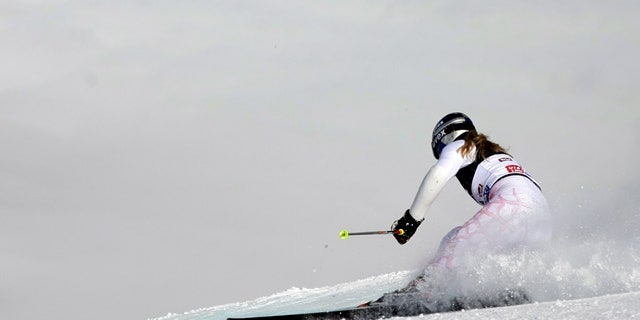 Skiing is one of those sports that -- on a good day -- can be hard to swing: lots of equipment, long drives to the slopes-- and let's not forget the expense.
So you can image how much harder it is for moms. Between schlepping gear and kids up to the mountain - a day of skiing or snowboarding is often an exhausting and overwhelming adventure for moms. Sure, you can put the kids go into ski school, but it never seems like you can get a moment to yourself.
Family travel expert Eileen Ogintz of Takingthekids.com tells Fox News Traveler it's no wonder women drop out of snow sports at a far great rate than men.
The good news is that ski resorts around the country feel your pain and offer a selection of women-only clinics, giving ladies the chance to enjoy a skiing retreat without the hassle of looking after others.
Some of these cater to the busy mom juggling kids; others are tailored to a girls' get-a-way weekend. Ogintz recommends women leave the kids at home and head to the mountain with girlfriends or sisters to hone their skills, as well as relax.
For click here for more deals ski deals.
"It does get you excited about the sport, but it also just gets you excited about life again," Ogintz said. "And realizing it's important for you to make time for yourself."
Packages such as Ladies' Ski Fest at Breckenridge Ski Resort in Colorado include ski lessons, a celebration dinner, apres ski activities - and even a spa treatment - treating participants with a refreshing end to the day.
For avid shoppers, pick a resort town like Park City, Utah where there are more than 60 stores at the Tanger Outlets - giving women an activity to look forward to after taking off the skis.
The clinics can often be booked for two to five days. The women-only classes help participants determine what equipment and apparel is best for their level as well as teach them techniques for improving form.
"I've been on several of those trips and they are so empowering for women because they find when they do these kind of clinics – they're doing things they never thought they could do," Ogintz said. "They're conquering terrain they never thought they could conquer."