New cruise line targets millennials with DJs, bunk beds and street food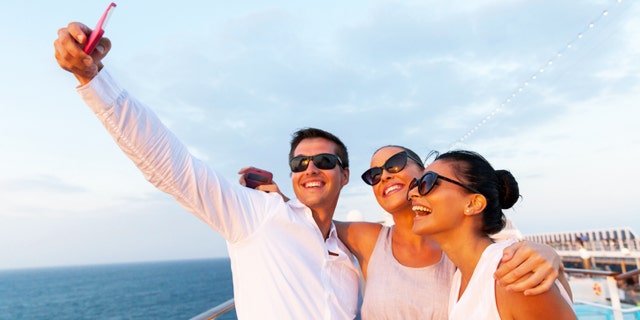 Think cruising is just for grandparents who like to play shuffleboard in between endless buffet meals?
A new luxury river cruise line, U by Uniworld, is looking to attract younger passengers with amenities geared toward millennial travelers. And they're also imposing an age restriction.
To sail on a U cruise, you have to be between the ages of 21 to 45, which is younger than Uniworld's existing cruise passenger demographic, whose average age is 50, according to Conde Nast Traveler.
WHY LIVING ON A CRUISE SHIP IS CHEAPER THAN YOU THINK
U offers four eight-day voyages, including a Paris roundtrip on the Seine and an Eastern European trip from Regensburg to Budapest down the Danube, Main, and Rhine. In addition, during the winter holidays, it will add two five-day festive-themed trips, says Uniworld President and CEO Ellen Bettridge, who explains the shorter trips are aimed toward working professionals with limited time off.
In contrast to traditional cruises, U offers as many as five overnights in port compared with one on most Uniworld cruises, according to the CEO, which may appeal to those looking for a quick getaway.
Once in port, passengers have the option to explore on their own, partake in an included hands-on excursion, or for an additional cost, participate in a different experience called "U Time," could include a wine-tasting at a 12th century monastery where "Game of Thrones" filmed.
Accomodations on board are also geared toward the younger set with three-person rooms with a bunk bed and single bed, or in one of the more affordable open-plan public spaces with hammocks (think of a hostel at sea), beanbags and sunbeds.
Onboard activities include yoga, cooking and cocktail making classes plus top-deck silent dance parties featuring DJs from the different ports-of-call.
FOLLOW US ON FACEBOOK FOR MORE FOX LIFESTYLE NEWS
With two meals a day included in the ticket price, passengers can dine on a frequently changing menu designed to reflect each port, with an emphasis on local street food.
Ready to cruise with the younger set? Travelers can now book one of the first voyages, which set sail April 2018 with the launch of two new boats designed to feel like a boutique hotel.
Tickets for U cruises start at $1,699 per person.