More foreign tourists visit US after marketing boost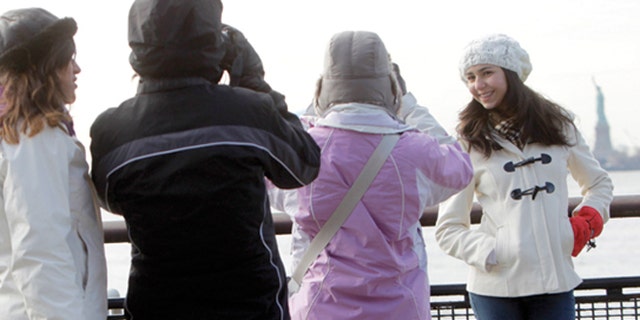 It looks like the public-private marketing effort to lure foreign travelers is paying off.
Brand USA, the tourism-marketing program, created by Congress in 2010 to market the U.S. as a destination for international travel, generated 1 million more visitors last year, according to a report released Thursday.
The extra visitors, who spent $3.4 billion, represented 2.3 percent more growth in 2013 than would have occurred without Brand USA's marketing efforts, according to Oxford Economics, who conducted the study.
That translates to $7.4 billion in business sales, $3.8 billion in GDP, and $2.2 billion in personal income, as well as supporting 53,000 new jobs.
Brand USA, which is funded jointly by airline fees and the travel industry, spent $72 million on marketing and $9.6 million on overhead, according to the report.
"International tourism is not only one of the USA's best levers for creating jobs, growing exports and driving economic growth, the benefits also extend well beyond the travel industry to include retail, restaurants, transportation and other businesses," Christopher Thompson, CEO of Brand USA, said in a release.
U.S. Travel Association president and CEO Roger Dow praised the results of the report. "At long last, it is not just anecdotal: The empirical evidence clearly demonstrates that Brand USA works."
The Brand USA campaign targeted Canada, Mexico, Japan, South Korea, the United Kingdom, Germany, Brazil and Australia –all countries that have frequent visitors to the U.S.
Foreign tourists visiting the U.S. like to frequent New York, Las Vegas, Orlando, Miami and Los Angeles.