Mom says United left her young son alone at the airport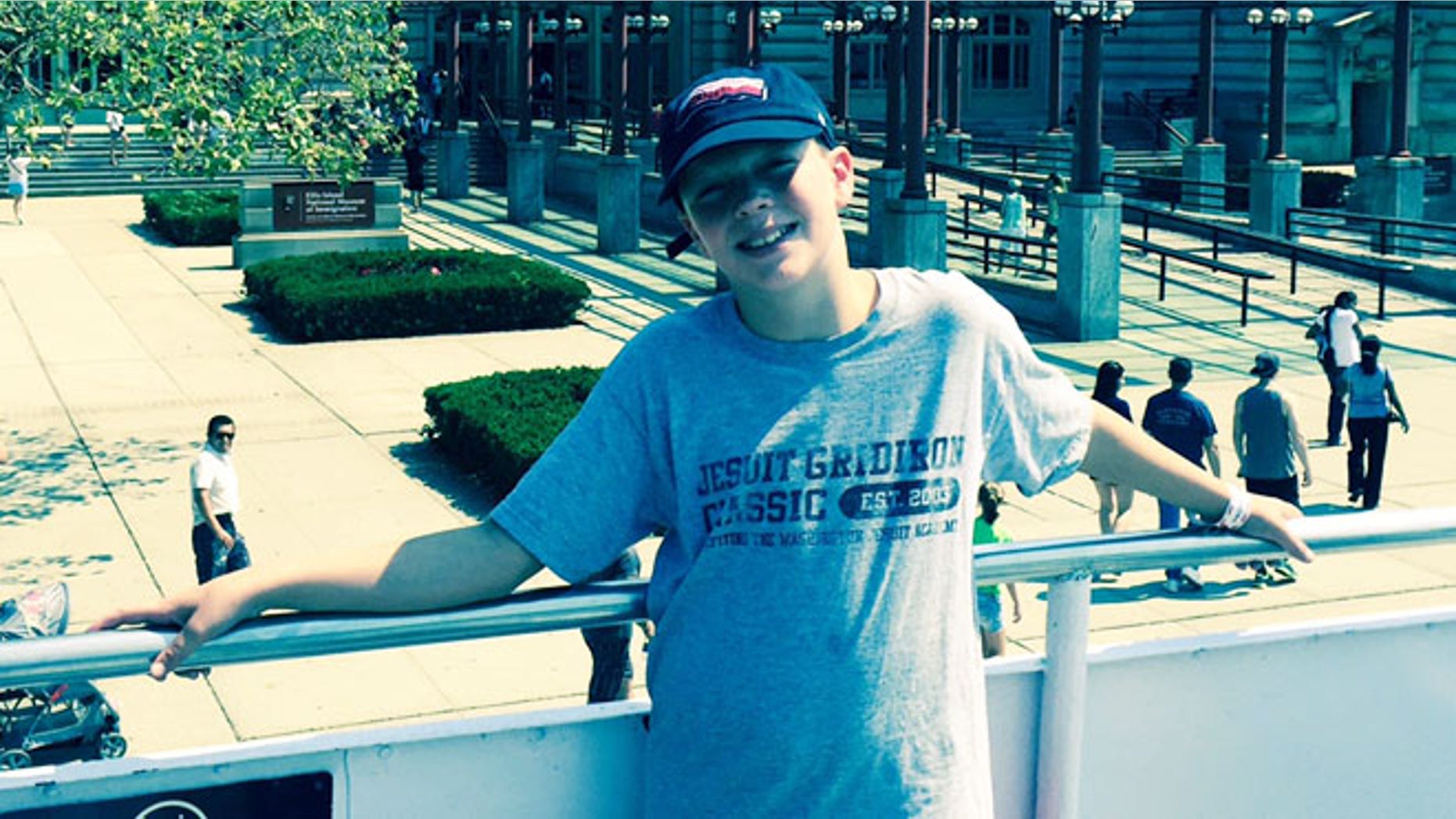 It's every parent's nightmare. You make the tough decision to let your child take a flight on his or her own and then they get lost.
That's what happened to Owen Kirvan, 11, while on a trip to see his grandparents on Sunday.
Owen's mother paid the $300 round-trip unaccompanied minor fee for United flight 4261 from Dulles Airport in Washington, D.C. to Newark Liberty Airport in New Jersey, which insured that he be escorted by a representative to the arrivals area to meet his party.
But Owen's mother, Kathy Kirvan, said that after the one hour flight she began to panic when she started getting text messages from her son saying he was given no instructions and that no one was there to greet him.
Meanwhile, Owen's grandfather, who was at the airport, was given the wrong gate information and after seeking help at customer service, was told he needed to find the boy himself.
"They (customer service) made no attempt to track him down. We were left on our own to find him," said Kirvan.
After about a half hour, Owen's grandfather, communicating with the family via text message, found Owen safe.
"Something could have happened.  Someone could have easily come up to him posing as a representative and he would have followed," Kirvan said.
She subsequently filed a complaint with the Department of Transportation and United, but has not heard back from either organization.
But a United spokeswoman told FoxNews.com that they're looking into the incident.
"We are reaching out directly to the family to apologize for not fully providing the service they expected. After asking Owen to wait so that she could escort him off the aircraft upon arrival, the flight attendant didn't notice that he had exited with the rest of the customers onboard. Owen was met by his family about 30 minutes later at the arriving gate," she said in a statement.
According to United, children five through 11 flying without an adult must go with United's unaccompanied minor program --eligible only on direct flights.  Last year United changed its unaccompanied minor program and excluded connecting flights after parents of a 10-year-old girl accused United of losing their child in the Chicago airport when she missed her connecting flight.
About.com's family travel expert Suzanne Rowan Kelleher says it's rare, but these services are not foolproof.
"Most problems don't happen on the aircraft; they happen in the airport. It's up to parents to find out if the airline will designate someone to bring your child to the departure gate, and on the other end, from the arrival gate to the pickup area at the airport. Ask whether that person will stay with the child."
She said in this case, Owen was smart enough to text his family.
"I always advise that kids are given a cell phone for the trip -- even if they normally don't carry one -- with parents preprogrammed into the contact numbers. This alone can do a lot to empower the child and give a way to communicate if something goes wrong, as it happened with poor Owen. Older kids can also get a small amount of cash or a prepaid credit card of a reasonable denomination in case there's a hiccup and he or she needs a meal," she advised.
She also suggests that if possible, get a point of contact, not just a customer service number.
Kirvan says, beyond the safety of her child,  she is frustrated that she paid $300 and got no service at all.
Meanwhile, Owen is scheduled to fly home Wednesday on a return flight as an unaccompanied minor.
"You go through all these steps, to get there on time, to give the airlines the name of someone who is to pick them up, and then they leave an 11-year-old alone at one of the busiest airports," Kirvan said.   "I just don't want it to happen to anyone else."