Man removed from United Airlines flight for allegedly making racist remarks toward passengers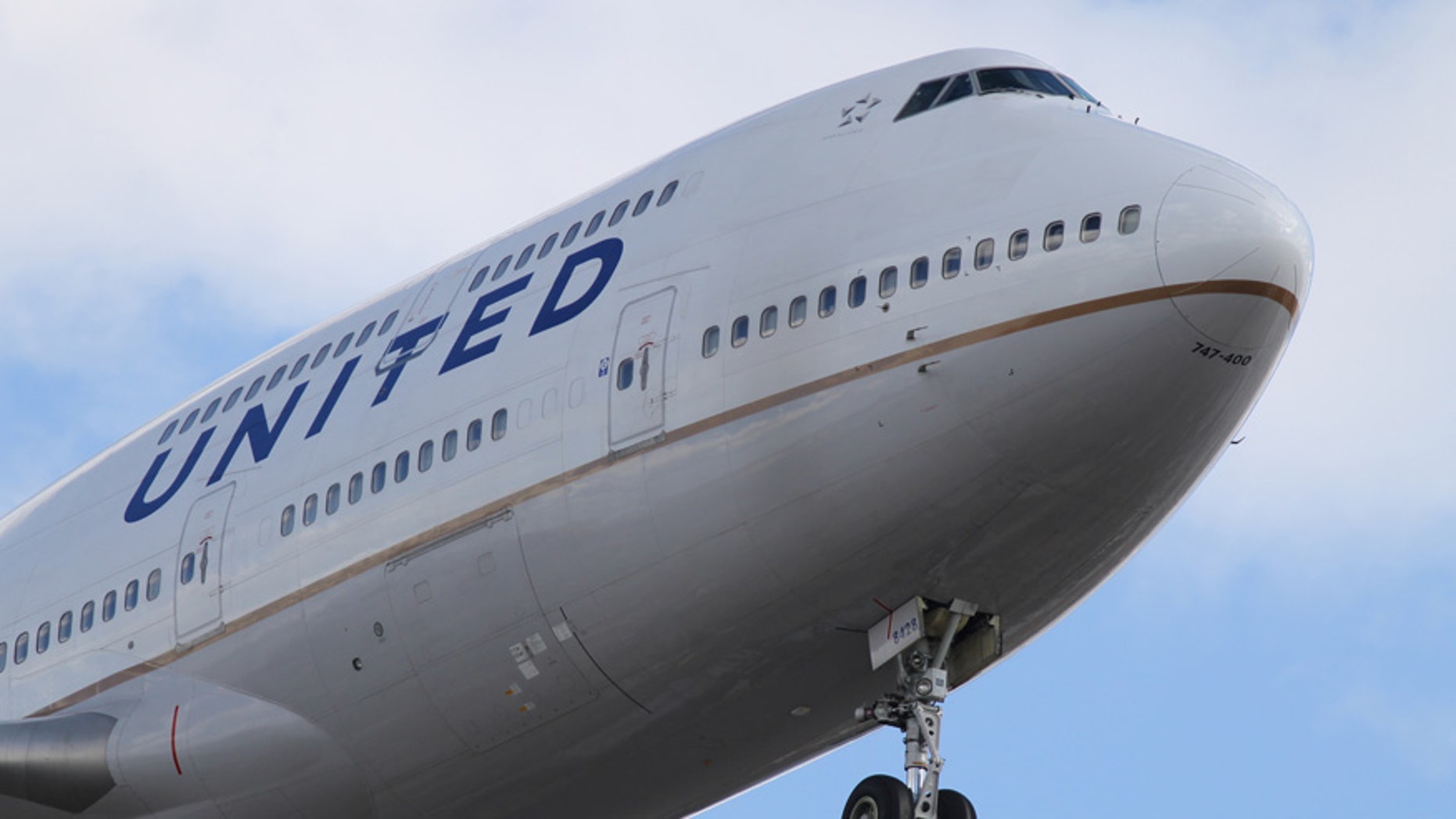 An unidentified man was removed from a United Airlines flight after allegedly making racist comments toward a couple dressed in traditional Pakistani clothing.
Jonathan Guerin, a spokesman for United Airlines, told FoxNews.com that the man and his female companion were removed for "inappropriate language" and "making others feel unsafe."
"We wanted to make sure [our passengers] feel as if they're flying in a safe environment," he said.
The incident took place as passengers were boarding the United Airlines Flight 1118 from Chicago to Houston at O'Hare International Airport on Saturday. According to a witness who spoke with Houston's KHOU, the man was already seated next to his female traveling companion when he started making remarks to the Pakistani couple, who were loading their luggage into an overhead bin.
"That's not a bomb in your bag, is it?" the man asked, as reported by the witness who was seated right behind the man and his companion.
The man failed to get a response from the couple, at which point he repeated his question. A passenger who was sitting nearby then got up from her seat to notify a flight attendant of his behavior.
WOMAN CLAIMS SHE WAS BOOTED FROM SPIRIT FLIGHT FOR SHOWING CLEAVAGE
The witness who spoke with KHOU says that she and a number of fellow passengers followed suit and informed the flight attendants of the situation.
She also said that, during the commotion, the man turned around in his seat and began directing xenophobic comments to her boyfriend, who is of Indian descent.
"The person ahead us turned around and asked where my boyfriend was from; my boyfriend said that's none of his business," the woman told KHOU.
"At that point, he said all illegals and all foreigners and need to leave the country."
The witness later captured footage of the man after he had made the alleged comments. She asked him to repeat who he wanted off the plane, to which the man replied, "All the illegals and s---."
A flight attendant is then seen telling the man to collect his belongings and de-board the plane.
The man complies, but while reaching for his luggage, he can be seen sarcastically wishing the rest of the passengers a "happy flight home," adding, "I hope you stay there."
His companion then flashes a middle finger toward the witness and her camera.
FOR THE LATEST TRAVEL FEATURES, VISIT FOX LIFESTYLE ON FACEBOOK
The witness tells KHOU that the passengers were cheering as the man and his companion left the flight, and a voice yelling the phrases "Bye racist" and "This isn't Trump's America" can he heard in the video footage.
Guerin also confirmed that the man and his companion were re-booked on another flight that evening.