Malaysia's ministry of tourism clarifies minister's remarks about welcoming gay tourists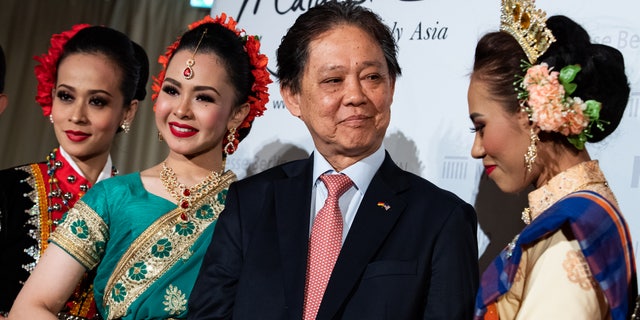 NEWYou can now listen to Fox News articles!
Malaysia's Ministry of Tourism, Arts and Culture is clarifying statements made by the minister after he appeared to dodge a question about the country's policies for welcoming gay tourists at a travel expo this week.
While in Germany for the ITB Berlin trade show, Tourism Minister Mohamaddin Ketapi responded to a question regarding the country's stance on welcoming homosexual tourists by saying, "I don't think we have anything like that in our country," according to German news outlet Deutsche Welle, which reported that the tourism minister was also asked about the safety of Jewish tourists in Malaysia.
The tourism ministry later issued a statement clarifying Ketapi's statements, claiming that he merely meant there was no LGBTQ-specific tourism campaigns in the works. However, the ministry added that it has no plans to launch any such campaigns in the coming years.
TOURISTS TO ITALIAN REGION COULD FACE FINES OF $2G FOR IMPROPER FOOTWEAR
"As a main tourism destination in Asia, Malaysia has never and will not do anything to stop our guests based on their sexual orientation, religion and cultural belief," the department said in a statement transcribed by the Straits Times.
An aide for the minister also added that Ketapi's remarks reflected his personal beliefs and the Malaysian government's policies, but added that "tourists coming to Malaysia like any other country are welcome regardless of their creed, sexuality, religion or color" in a statement to Malaysian online news site Malaysiakini.
The minister's remarks also came under fire from Mah Hang Soon, a leader with the opposing political party Malaysian Chinese Association.
"All he needed to say was that Malaysia is a safe country and every tourist is safe here. Instead, he made this outlandish remark that homosexuality does not exist in Malaysia," he said.
CLICK HERE TO GET THE FOX NEWS APP
Deutsche Welle reports that Malaysia is hoping to attract 30 million tourists in 2019.