Locked Up Abroad: What Americans Need to Know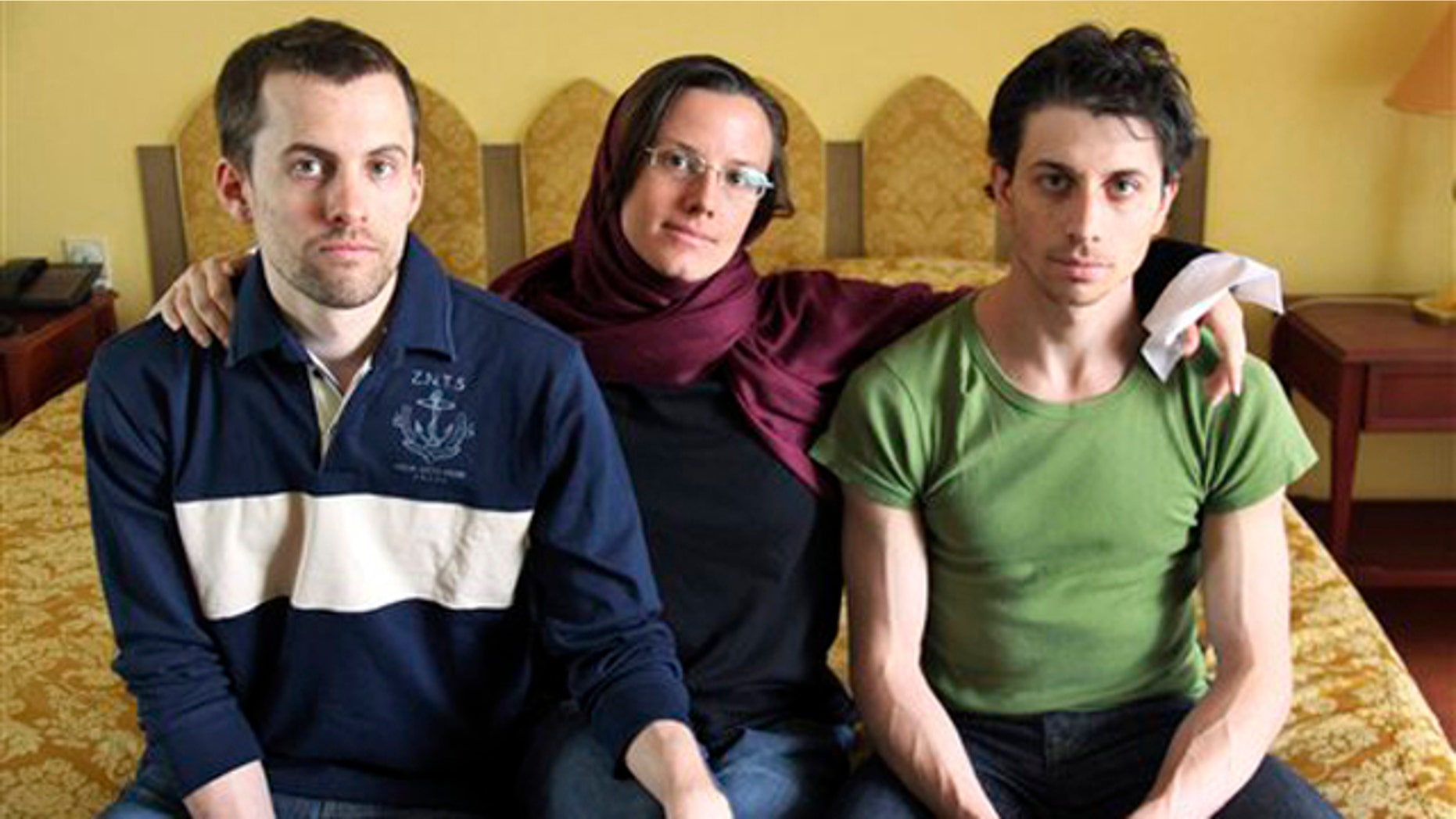 Flight? Check. Hotel? Check. Passport? Check. Review of destination country's legal code? Most of us usually forget that one.
As reverberations from the American hikers' release from Iran and the reversal of Amanda Knox's murder conviction in Italy ripple through the country, America's fascination with these cases is quickly evolving into some asking what lessons we can learn when traveling, studying or living abroad.
An estimated 65 million U.S. citizens travel abroad every year. In 2010, there were more than 3,500 U.S. citizen arrests overseas, according to the Bureau of Consular Affairs, and State Department officers made more than 9,500 prison visits.
"Ignorance of the law, does not make you innocent," said attorney Sarah Bahmani of the Bahmani Group. "Americans should be mindful of the fact that they are no longer in the U.S. They should be conscious of their surroundings, be respectful of laws and keep well versed on the State Department's website and advisories."
While the U.S. government cannot get Americans released from foreign jails, they can insist on immediate access, provide a list of local attorneys, supply information on a country's legal system, offer to contact the individuals family or friends, protest abuse or mistreatment and keep the State Department and other relevant authorities informed.
Before travel overseas, individuals can research facts on every country in the world on Consular Information Sheets (CIS) containing details on entry requirements, crime and security conditions, areas of instability and additional information pertaining to travel in a specific country. These reports are issued by the State Department's Bureau of Consular Affairs' Overseas Citizens Services, which is responsible for the welfare and safety of U.S. citizens while visiting or living abroad.
The department also issues travel warnings telling Americans to postpone travel to a certain country because of civil unrest, unsafe conditions, terrorist activity or in the event the U.S. has no diplomatic ties with the country and is unable to offer help in a time of crisis.
"The embassy provides U.S. citizens with information so that they can make informed decisions when traveling overseas, and so they can get a broader sense of the atmosphere in a specific country regarding safety and security," said John E. Echard, Jr., spokesperson for the Bureau of Consular Affairs. "It's a one-stop shop on every country in the world."
Echard encourages anyone traveling overseas to participate in the State Department's Smart Traveler Enrollment Program (STEP), a free service to U.S. citizens traveling, living or studying in a foreign country. Once travelers enter their trip information, the government can communicate with them in case of emergency. It also allows U.S. citizens to have access to crucial information such as how to contact the nearest consulate or embassy.
"Sometimes there is a communication barrier. This gives us the means to physically go to the location to contact the individual in case of an emergency or to notify them in case of crisis," Echard said.
Bad can turn to worse when an individual faces legal issues in a country that does not have friendly ties with the U.S. That was the case with the American hikers -- Shane Bauer, Sarah Shourd, and Josh Fattal --detained in Iran for 781 days and released two weeks ago, and two journalists -- Euna Lee and Laura Lin -- held in North Korea in 2009.
In these instances the government works through a "protecting power," or a third party country that can work on the behalf of the U.S. to help individuals in need when it does not have physical presence in a country, according to Echard.
In Iran, the protecting power is Switzerland. In North Korea it is Sweden. Paralleling the State Department's approach, these proxies give detained individuals information about a country's judicial system, provide travelers with a list of attorneys and assist them in notifying and communicating with family members.
"Anyone who goes near a country like Iran should assume it is a lawless state. America does not have a good enough relationship with Iran to help you when you need help the most," said Laurie Levenson, professor of criminal law at Loyola Law School. "It also means you're more of a target. From the Iranian perspective, they're more suspicious of Americans and more inclined to interpret behavior as illegal."
Individuals can prepare for trips abroad, taking the necessary precautions to educate themselves about possible threats, and the overall do's and don'ts when visiting a country. Yet, should they become entangled with a foreign legal system, there are generic rules of thumb that individuals should follow.
"Call the embassy immediately!" Levenson advised. "I usually tell people not to say anything, because you don't know how it will be used against you. Keep your wits. Take note of whom you have contact with, what's being said and to where you are being moved. Keep yourself in the moment."