Live like a Hollywood celebrity in Airbnb's homes for the stars
Although Oscar season just ended, avid filmgoers and movie star fans need not wait for the next red carpet event to get a brush with fame. Airbnb is now making it easy to hunt down and book a home with a Tinseltown connection.
"Meeting celebrities is cool, but it's way more interesting to live like one," says Amy Curtis-McIntyre, chief marketing officer of Airbnb whose half million listings include a choice of abodes that were either inhabited by movie stars, or used as the set for a Hollywood film or TV series.
1. Palm Springs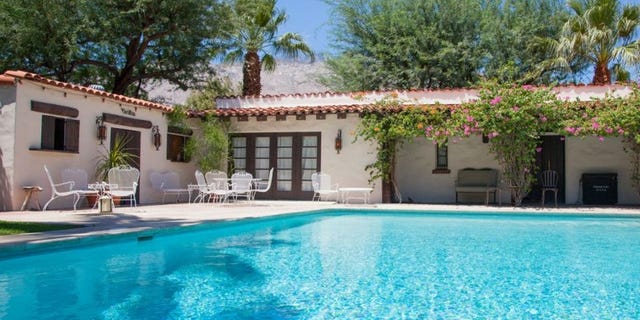 This landmark 1934 hacienda in the old "Movie Colony East" district of Palm Springs was once owned by Bing Crosby, who regularly fled Hollywood to enjoy the views of the San Jacinto mountains, the heated swimming pool and his own private citrus grove. The home also has a fireplace, vaulted ceilings and a state of the art chef's kitchen. Three of the four bedrooms have direct access to the pool. The former homes of Frank Sinatra, Bob Hope and Howard Hughes are close by. (El Alameda, Palm Springs; $675 a night, three-night minimum)
2. Topanga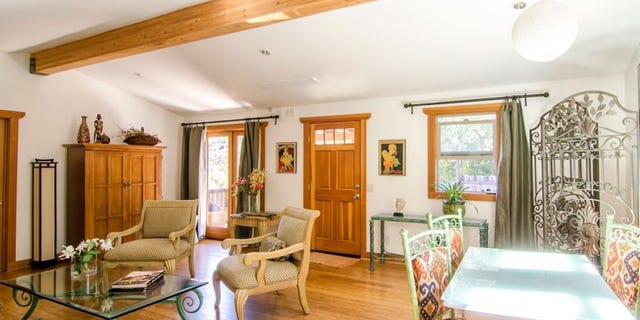 Both Charlie Chaplin and Mickey Rooney at different times called this place home. This two-bedroom hideaway in Topanga Canyon is a short drive to the beach; Malibu and Santa Monica are fifteen minutes away. It combines vintage charm, high ceilings with exposed beams, and modern upgrades like a pull down home theater screen in case you want to channel those famous former residents while you're there. (Grand View Drive,Topanga Canyon; $195 a night with three-night minimum)
3. Twilight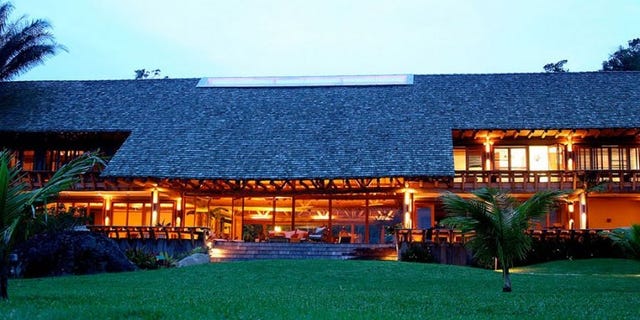 Fans of the Twilight series will recognize this sprawling manse from the movie Breaking Dawn where vampire Edward honeymooned with his human bride, Bella. But it isn't in Hollywood—far from it. It's on the Brazilian coast between Rio and Sao Paulo, in the spectacular tropical fjord of Saco do Mamangua, right on the beach. The house features unique touches like palm and banana trees sprouting from planters set into the living room floor. It sleeps up to 14 in six suite like bedrooms. (Rod. Rio-Santos, Paraty, Rio de Janeiro; $3,083 a night; two-night minimum)
4. Last Home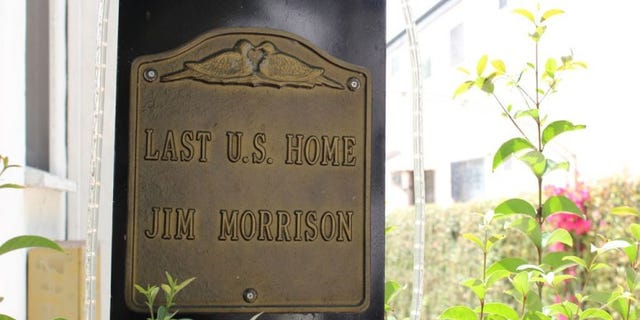 This flat right off Sunset Strip was the last LA residence of rock legend Jim Morrison, who lived there with girlfriend Pamela Courson before taking his fateful trip to Paris, where he died in 1971—legions of Doors fans still trek to his grave at the Pere Lachaise cemetery. But you can also pay homage by bunking in his old second-floor apartment in an elegant six-unit villa estate built in 1932; it's within walking distance to a lively west Hollywood neighborhood. (Norton Avenue, West Hollywood; Minimum 30-day rentals of $3180 a month; pets allowed)
Check out the full list of Hollywood homes available to rent.
More from Condé Nast Traveler
This is the Most Photogenic Place on Earth
Stunningly Beautiful Alpine Lakes