JetBlue passenger says hot tea burned her butt: 'The pain was unreal'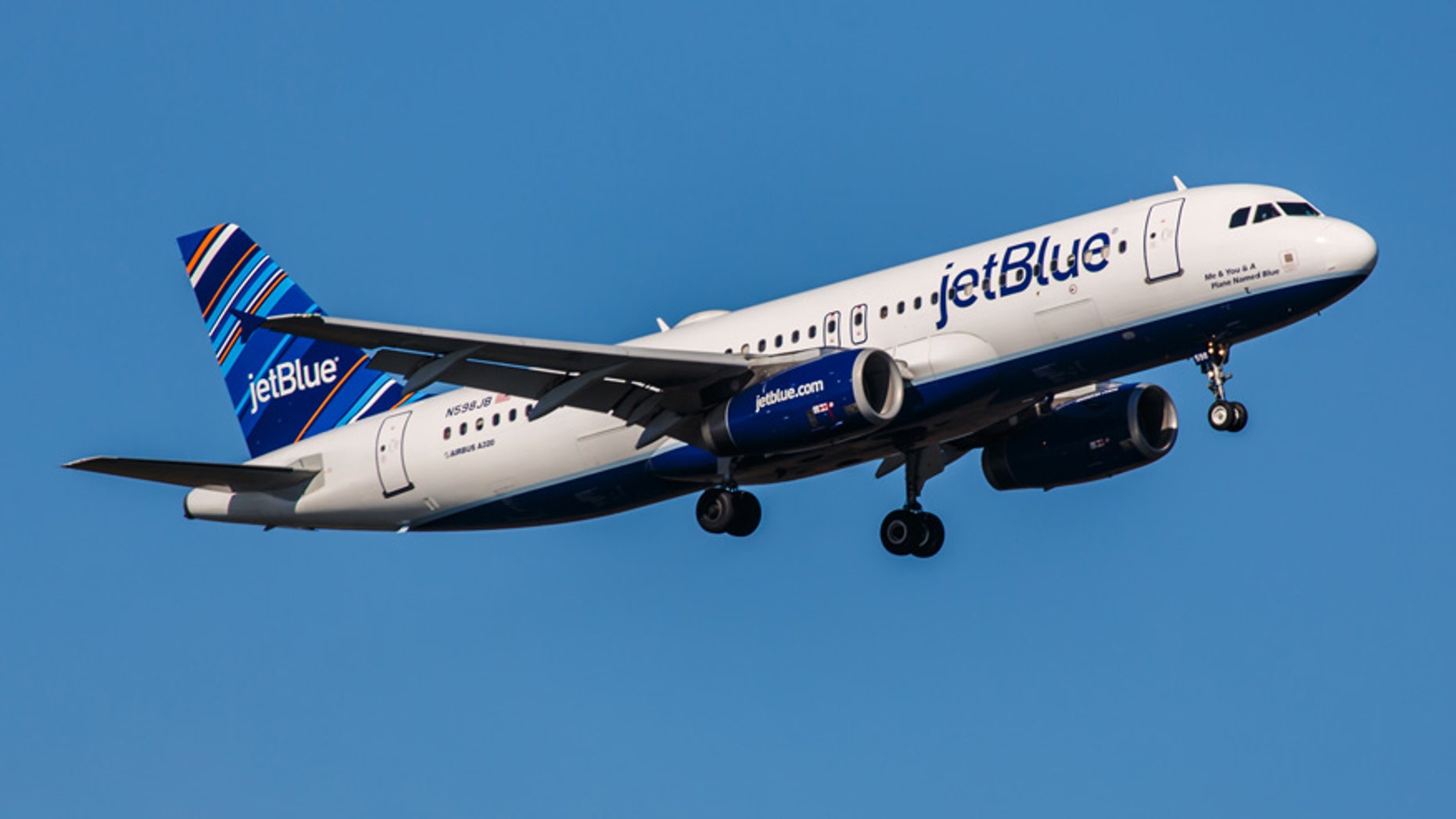 You know what really burns Michelle Lavin's buns? JetBlue's super-hot tea.
Lavin, a resident of New York City, has recently filed a lawsuit against the airline over a 2014 incident in which she suffered second- and third-degree burns on her buttocks after a flight attendant allegedly handed her a hot tea with an unsecure lid, reports the New York Post.
Furthermore, Lavin's lawyer claims the airline "treated her like dirt" after she complained, forcing her to sit in the literal hot-seat for part of her flight from New York to Las Vegas.
FAMILY OF FIVE KICKED OFF JETBLUE FLIGHT AFTER CONFRONTATION WITH MANAGER
"I screamed at the top of my lungs. The pain was unreal," Lavin told the Post. "Every time I tried to stand, they said, 'We need you to go sit down.' I felt like I was being treated like a child."
According to Lavin's lawsuit, a JetBlue flight attendant gave her the tea that was too hot for "human consumption," and was "capable of causing disfiguring burns." Lavin (below, right) says she could feel the "very hot" heat of the beverage through the cup, and placed it on the tray table.
A commotion at the back of the plane soon caused Lavin to whip around, knocking the tea off the table and into her seat.
"I was in excruciating pain and had tears running down my eyes and asked them to get me anything," Lavin told the Post. She claims the flight attendants thought she was "insane" for complaining, but eventually offered aspirin and ice. It was only after she pulled down her pants to show the crew that they took her complaints seriously and offered to meet her at the gate with a stretcher.
COFFEE LEADS TO LONGER LIFE AND BETTER HEALTH, SAYS STUDY
Lavin's lawyer, who also happens to be her uncle, claims Lavin didn't even want to sue the airline, but only changed her mind after JetBlue "treated her like dirt."
Lavin's lawsuit isn't nearly the first of its kind, either. In 2017, a woman from Florida was awarded over $100,000 after a Starbucks employee spilled coffee in her lap at a drive-thru. And in 1992, an elderly woman was initially awarded $3 million after suffering third-degree burns from a McDonald's hot coffee.
A representative for JetBlue declined to comment for Fox News.