Italian authorities blow up suitcase in middle of Rome airport, traveler claims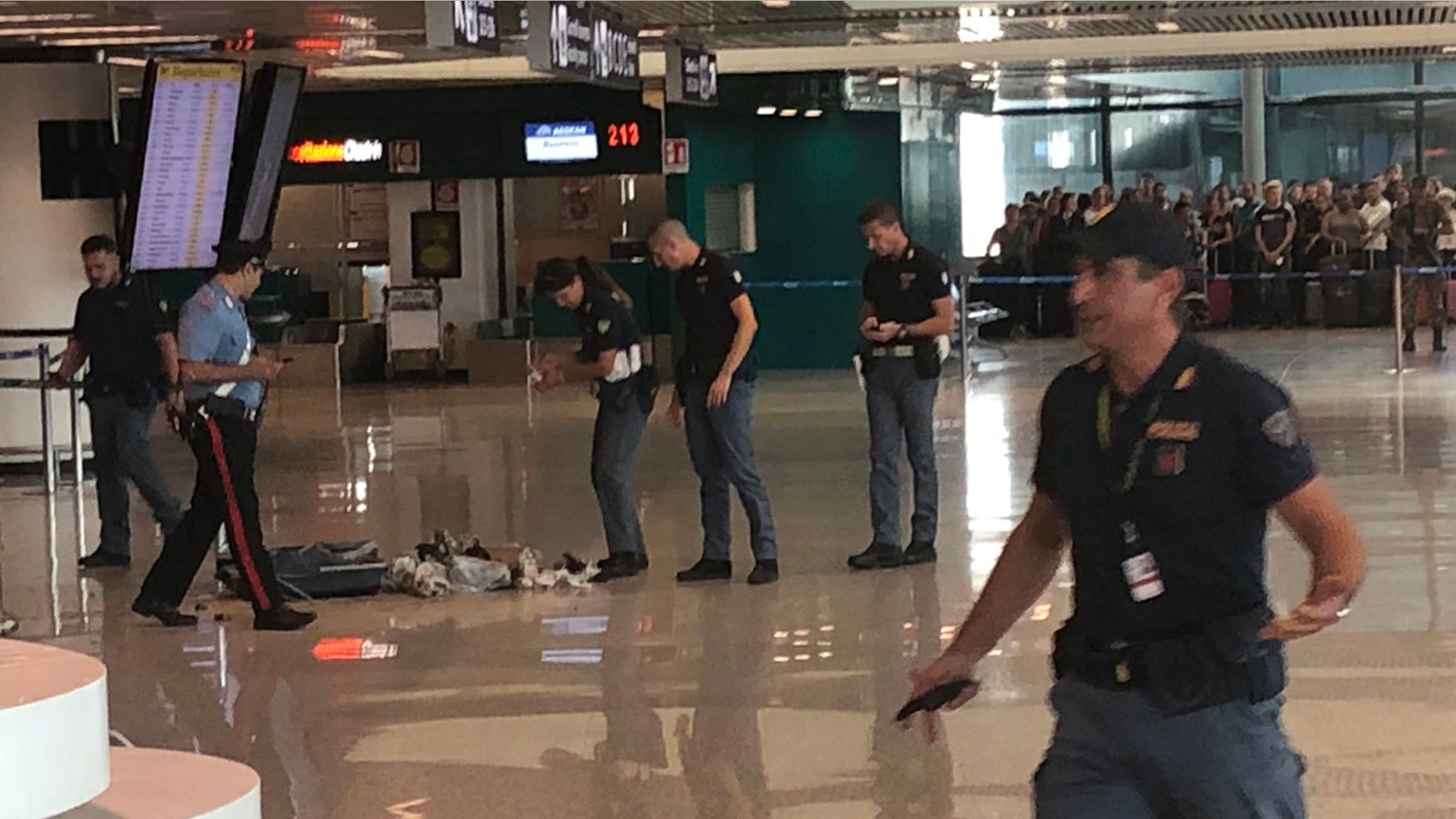 Police at Rome's Fiumicino airport were in for a surprise when the suspicious suitcase they reportedly blew up contained nothing more than personal belongings — and coconuts.
Journalist Ned Donovan, who was inside Terminal 3 when the incident occurred, shared images of the luggage's charred remains on social media.
BRIDEZILLA SLAMMED FOR DEMANDING BRIDESMAIDS WEAR 'HIDEOUS' DRESS: 'WE DO NOT WANT TO WEAR THESE MONSTROSITIES'
"The Italian police have just blown up someone's bag in Rome Airport and are now going through someone's pants," Donovan wrote.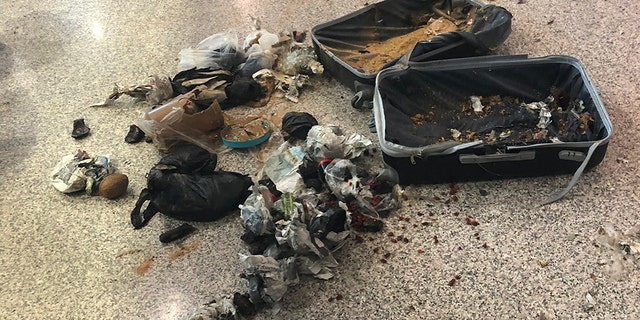 Travelers inside the airport can be seen cordoned off behind a rope while authorities inspect the decimated bag. The bizarre ordeal occurred around 1 p.m. Monday, Donovan told The Independent.
"They blew up what they thought was a bomb in the middle of the airport while people were about 10 meters away, and then when it was destroyed the police just wandered off and left it to be cleaned up," he wrote.
FOLLOW US ON FACEBOOK FOR MORE FOX LIFESTYLE NEWS
Commenters on Twitter couldn't help but joke about the extreme measures used, all because of the tropical fruit.
A spokesperson for the airport did not immediately return Fox News' request for comment.