Bridezilla slammed for demanding bridesmaids wear 'hideous' dress: 'We do not want to wear these monstrosities'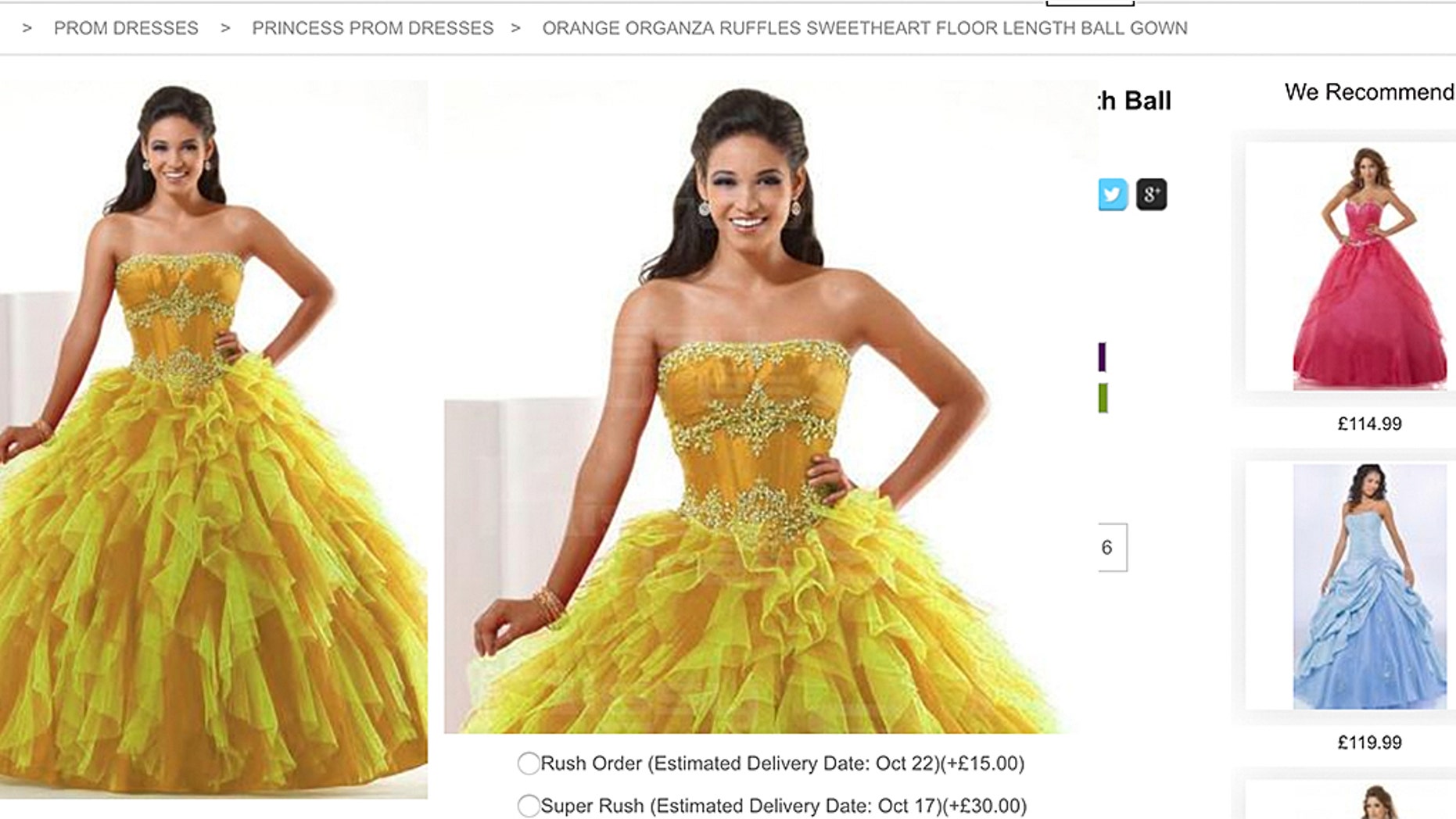 A bride is being slammed for asking her bridesmaids to pay $188 for "hideous" dresses they don't want to wear.
One of the six bridesmaids posted anonymously on the U.K. website Mumsnet to seek advice on what she should do.
"A close friend of mine has got engaged and has asked me to be bridesmaid. I, of course, said yes and have been happily helping her plan. She's had some bridezilla moments but they are mainly with her MIL [mother-in-law] who is a bit crazy," the woman wrote.
HORSE WANDERS INTO FRENCH BAR AFTER BREAKING LOOSE AT RACETRACK
She goes on to explain that she's a "firm believer of wearing whatever the bride wants you to" and that the bridesmaids were all aware they'd need to pay for their own dresses.
However, when the women found out what dress the bride had chosen, they weren't too happy. "We all absolutely hate the dress she has picked," the woman wrote. "She has found it online…and it is honestly the [fugliest] dress I have ever seen."
She shared a link to the dress, the Organza Ruffles Sweetheart Floor Length Ball Gown, for sale on Kissy Dress, and said the bride has requested they wear yellow, which she describes as "not a flattering color on any of us."
The woman said the bridesmaids all agreed to tell the bride how they feel and she's been the one selected to do so. "AIBU [am I being unreasonable] to tell her that we do not want to wear and pay for these monstrosities? How do I do that without upsetting her? She's so stressed and I don't want to add to that," the woman wrote.
AIRBUS 'CONNECTED CABINS' WILL KNOW YOUR FAVORITE MEAL, HOW MUCH TIME YOU SPEND IN YOUR SEAT
She also wrote that while it did cross her mind that maybe the bride was just messing with her bridesmaids, she isn't sure that's the case seeing as how the "stressed" bride "doesn't have much of a sense of humor in regards to her wedding."
Commenters chimed in to share their own opinions on the dress.
"I don't know how you go about that conversation but they are seriously hideous! You can't wear that!"
"Oh dear, they're bloody vile! Not really sure how to advise you to talk to your friend but I think you must!"
"Sure it may stress her, but she is stressing you by telling you what to wear with no consultation. Grit your teeth and just do it."
"If she was paying, I'd suck it up but why should you spend £144 [about $188 USD] on something you're going to wear once and then throw in the bin."
"Is it a Sesame Street themed wedding because you will all look like Big Bird!!"
However, some commenters feel she should wear whatever the bride wants, despite her own opinions on it.
FOLLOW US ON FACEBOOK FOR MORE FOX LIFESTYLE NEWS
"Just let it go....."
"It's for the bride to decide what her bridesmaids were and if you weren't prepared to wear whatever she asked of you then you shouldn't have said yes to being a bridesmaid in the first place!"
"I also think it's really rude people suggesting that the bridesmaids should get together and offer alternative dresses…It's the wedding of the bride and groom. If you want to be a bridesmaid, you wear what they want you to wear. You can decide the bridesmaids dresses at your own wedding."