Inside the newly redesigned Waldorf Astoria
New York City's legendary Waldorf Astoria hotel is in the process of getting a major upgrade.
The goal of the proposed renovation, according to designer Pierre-Yves Rochon, is to "preserve the sense of nostalgia of the Waldorf with a modicum of modernity."
Rochon, who's already worked on the Four Seasons George V, the Shangri-La in Paris and London's Savoy, has been designing the newly reimagined public spaces of the famous hotel with Skidmore, Owings & Merrill (SOM) Architects.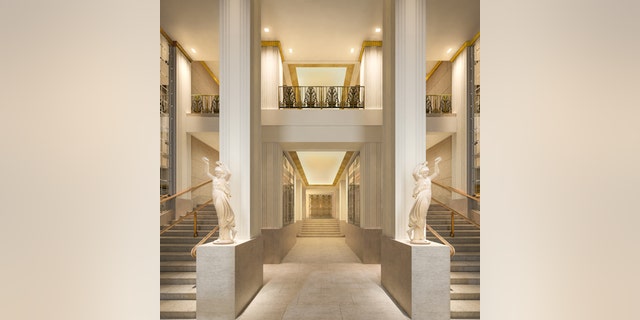 ROMANTIC HOTEL CHAIN OFFERS REFUNDS FOR GUESTS WHO GET DIVORCED
As part of the limited overhaul, two new marquees will be added on to the hotel's Park Avenue entrance, as the renovated property will be divided into both permanent condominiums and hots rooms. The current marquee will instead function as the joint entrance into the lobby.
To bring more light into the main hall, 5,380 double-hung windows (with new glass) will also be installed while the bronze lanterns, marquees and entryways will be polished.
Other proposed changes include a raised Park Avenue foyer to be painted an eggshell-cream color. Additionally, the area will receive new backlit panels, urn light fixtures, lighter plaster and glass and nickel bronze doors.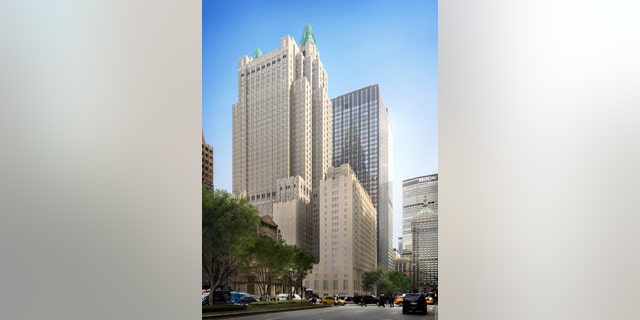 "What I would really love is for guests to come to this foyer, and just soak it in," Yves-Rochon told Travel Pulse.
But the changes won't just be relegated to the inside.
FOLLOW US ON FACEBOOK FOR MORE FOX LIFESTYLE NEWS
"The one big thing to note is the lighting," says Yves-Rochon.
Accordingly, the exterior of the Waldorf will see its recessed bay windows and 141 spandrels across the facades restored, too.
But all construction is a standstill until the planned updates receive approval from the New York Landmarks Preservation Commission.
The Waldorf hotel officially opened in 1893, followed by the Astoria in 1897. The hotel section will remain operated by Hilton as part of a 100 year deal with the global hotel brand.