How to pick a cruise line for safety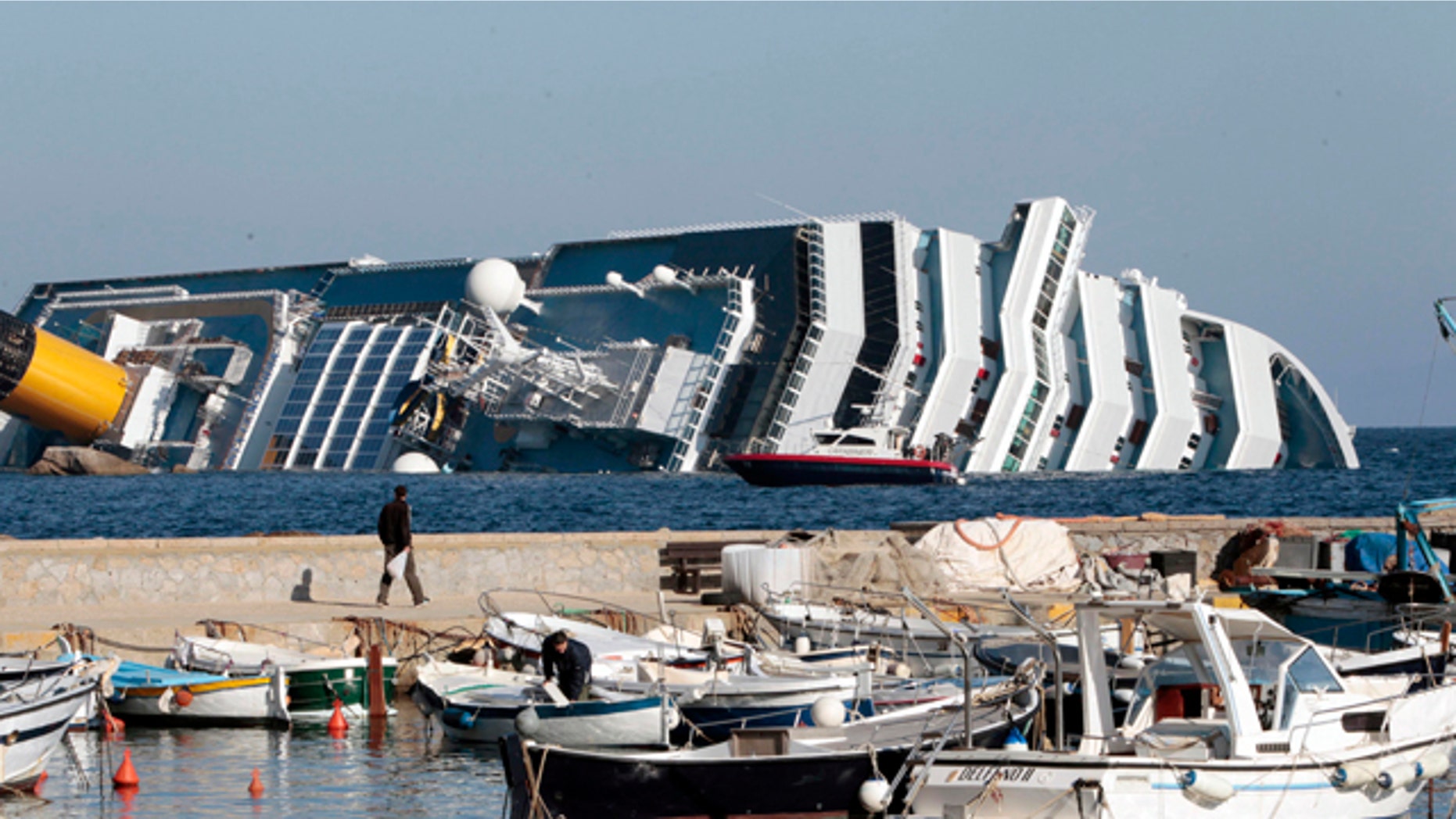 The grounding of the Costa Concordia off the coast Italy's Tuscany coast late Friday is a sad and regrettable incident.
The incident has many in the maritime industry and those contemplating a cruise questioning how something like this could happen. After all the Costa Concordia, which was carrying 4,200 passengers and crew, was stocked with the state-of-the-art navigation equipment.
Although the cruise industry boasts of the best safety records in the travel industry, the ever-growing size of cruise ships has raised concerns among industry watchdogs. And the incident serves as a good reminder that besides itinerary and attractions, picking a cruise for its safety record is a good idea.
Here are some factors should you be looking for, but first some safety fundamentals. There are numerous international and federal codes and regulations with which the cruise line industry must abide.
Under U.S. Coast Guard rules and the International Maritime Organization, or IMO, the U.N. agency that governs passenger shipping, cruise ships must conduct a safety drill within 24 hours of sailing. Called a "muster drill" it must include instructions on the use of life jackets and how and where to gather in an emergency.
Ships must also have public address systems for announcements to passengers, and everyone is required to have a lifejacket. There should be a life jacket for each guest in your stateroom. If you have a third person the crew should bring an extra vest to you on the first day of the cruise.
Maritime regulations also require that there are enough lifeboats for all passengers and crew, be at least partially enclosed, and capable of being loaded, launched and maneuvered away from the ship within 30 minutes of the signal to abandon ship. (The universal signal to abandon ship is "Seven shorts and one long." I am referring to blasts of the ship's horn, that deep, loud electronic tuba sound, going, "beep, beep, beep, beep, beep, beep, beeeeeeeeeeeeeeeeeeep.")
Typically, lifeboats are lowered by gravity from the Promenade deck on most ships – usually deck five just above the hull. Once the boat is loaded with passengers, there is another gravity-controlled davit to slowly lower it into the water  -- and it often needs a clear path straight down to the water.
How to Pick a Cruise Line 
The Concordia incident only reinforces what I have said a hundred times: Choose a cruise line that specializes in your native language.
Costa, MSC and other cruise lines offer cruises in as many as five languages simultaneously. Europeans are used to hearing announcements in five languages consecutively; Italian, French, German, Spanish and English. In a critical situation the idea of having to communicate in five languages is not just daunting, it can mean life or death.
Also avoid itineraries where passengers are embarked at several ports of call. During a disaster, having people onboard who have not yet had a boat drill can really add to the chaos.
In addition, International maritime law says a ship must hold its muster drill within 24 hours of sail-away. There are cruise lines that conduct it before the cruise even begins. Although it did nothing illegal, Concordia proved it is possible to have a life or death event long before the 24-hour limit expires.
Safety First 
The U.N's convention dealing with maritime safety sets minimum standards for basic safety training for all crew members. Already in light of the Costa Concordia, some are questioning whether the minimum standards are enough.
Here is my experience: working on five different cruise ships from Holland America, Norwegian Cruise Line and Royal Viking Line I was employed as a stage manager, but I was also trained in fire fighting and evacuation procedures. On each ship I had a regular lifeboat station and duty to perform. Every cruise ship has full-time safety officers, but it is the regular crewmembers; cooks, room stewards, singers and dancers, who are placed in critical positions to run evacuations in times of emergency. They're trained to do their jobs, no more or less.
Some cruise lines are also changing their policies on requiring passengers to wear a lifejackets during the muster drill. According to law, attendance is required. But due to the size of ships, having sometimes up to 6,000 passengers running back and forth to their cabins is considered a time consuming and potentially chaotic process.
So if you are planning a cruise, check to see what their safety procedures are ahead of time. When you are onboard, remember they are on the back of your cabin door.
If Disaster Strikes
If disaster strikes hopefully the safety measures and crew training will kick in. But, if chaos ensues here are a couple of quick reminders.
Look for officers: Crew members are required to have basic safety training, but officers have more advanced training. Also officers are giving direction and supervision to crew members.
Get your life jacket: Even if it is a false alarm having your life jacket handy could save your life. Every stateroom has life jackets. If you cannot reach your room, every lifeboat is supposed to be equipped with enough life jackets for everyone on the boat. Also look on the promenade deck for containers that say "life vests." They may be locked, but in a time of emergency they're made to be broken open.
Look for life rafts: If lifeboats are not available, look for life rafts. Typically they're kept in cylindrical fiberglass barrels marked "life raft" on the promenade deck. They are self inflating and have bright orange roofs. On most ships they can also be boarded from the Promenade deck using a davit system. Here is a website about these life rafts.
The Bottom Line
While the investigation into the incident continues, it's a clear reminder that even the most modern of cruise ships can succumb to human or navigational errors. If disaster strikes, knowing what to do ahead of time can save your life.
Paul Motter is the co-founder and editor of CruiseMates.com cruise travel guide.