How to budget for a summer vacation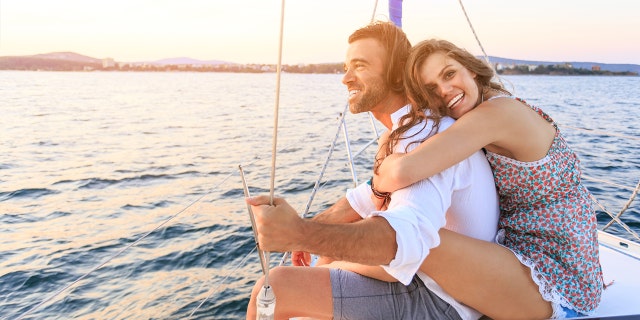 NEWYou can now listen to Fox News articles!
About one-quarter of Americans won't go on vacation this summer because they can't afford it, according to a survey from Bankrate. But, for Americans who get paid time off from their work, not taking those days is a waste of time and money.
"It's important for Americans who have vacation time to use it, even if it's for something as low-key as a "staycation,'" Bankrate analyst Amanda Dixon said in a statement. "Otherwise, it's almost like you're leaving money on the table. For those who feel like they can't afford to take a vacation, get creative and think outside the box."
Summer technically hasn't even started yet, and there are plenty of creative ways to make a vacation happen on a budget.
Save up smart
Although it may seem counterintuitive, the first step is to avoid "budgeting" for your trip. Every week, set aside some money automatically and operate with whatever's left.
Once you know how much you can feasibly save over the next couple months, start searching for options within your budget. The Bankrate survey revealed that 70 percent of Americans expect to spend more than $500 on their summer vacation. But there are plenty of options well below that price point.
Look for budget airlines
Whether traveling across the state or across an ocean, there are plenty of budget-friendly options. Although be warned: many budget airlines operate from airports that are further away from city centers. Be sure the cost of transportation to and from these smaller airports won't offset the low airfare.
Be open to traveling on less-popular days, like Tuesday or Wednesday, for low airfare. Subscribe to airfare alert websites and you could nab ridiculously low deals, like $200 round-trip flights to Europe.
Go away in September
If you don't mind working with a liberal definition of "summer vacation," you could manage to snag a great deal in September's shoulder season. It's a win all around: prices are cheaper, attractions are less crowded and the weather is still pretty good. And summer technically lasts until September 20.
Consider unconventional accommodations
Once you've got your travel booked, consider unconventional accommodations. Homeshares, hostels and couch-surfing are among the most budget-friendly ways to travel (you can even sleep in a college dorm to save money). But if you're adamant about hotels, take a look at the cheapest cities around the country this summer — and the best time to book.
Don't dine out for every meal
Be sure to plan for expenses once you're at your destination. Although eating out is a fun part of vacation, plan to cook some of your meals to save. Hardcore budgeters can even travel with packets of instant ramen already in their bags for the ultimate in financial efficiency.
Embrace flexibility
And don't discount the appeal of last-minute travel. With the assistance of some helpful apps, you can actually book hotel rooms, flights, and cruises for less than what you would have paid if you had booked months in