Hotel rooms and guest fees to get more expensive this year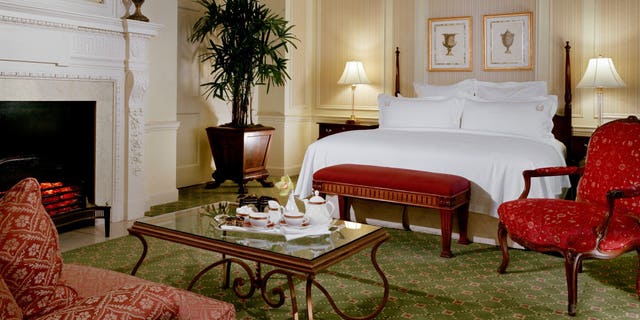 Hotels have recently been adding new services and undergoing million-dollar renovations —but some chains may be passing those costs on to the customer.
Last year, the average hotel rate in the U.S. was the highest its ever been-- $115 a night, with industry experts estimating that figure to rise by 5.2 percent by the end of 2015, reports the Chicago Tribune.
Hotel occupancy soared from 3.6 percent to 64.5 percent, while the average revenue collected by hotels rose to a record $74 per room, according to a new report from hospitality research firm STR Inc.
Room rates varied significantly across the country with the highest prices in New York averaging $263 a night, followed by Oahu, Hawaii ($221), San Francisco ($207) and Miami ($185).
Los Angeles hotels averaged $147 last year—increasing 7 percent over their 2013 average price, the most of any hotel rooms in the country.
Even with increased room prices, hotels will still likely be charging for extras like Wi-Fi, cancellations, or room type according to Bjorn Hanson, dean of New York University's Preston Robert Tisch Center for Hospitality, Tourism and Sports Management.
"Hotels have pricing power now and they will exercise that," Hanson told the Chicago Tribune.
Demand for hotel rooms is still rising, meaning hotels have no incentives to cut fees or rates—and in some cases may even be adding new fees for rooms with a view or certain amenities.