Grand Canyon hotels bracing for the worst offer tourism alternatives, lower rates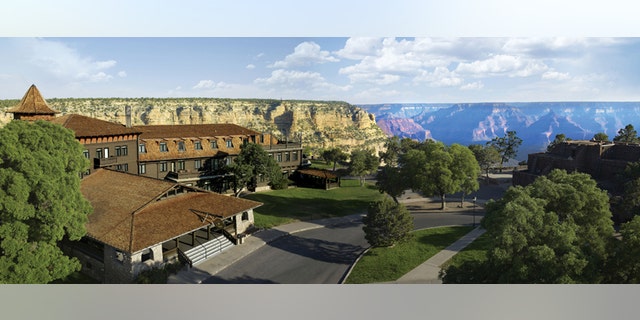 At hotels in and around the Grand Canyon, the maxim may be something like "you can check in any time you like, but you can never see the park."
Well, maybe not never -- but after Congress missed its deadline to prevent the first partial government shutdown in nearly 18 years this Tuesday, The National Park Service was forced to shutter all 401of its national parks – and that includes the majestic Grand Canyon.
For hotels located in and around the canyon, room reservations have come to a near screeching halt. Phone lines have been flooded with cancelations as tourists opt out of taking a vacation to the Grand Canyon, a vacation in which they would not be able to enter the Grand Canyon.
"We're just managing our business through this period as best we can," Bruce Brossman, the Grand Canyon regional marketing director for Xanterra Resorts, the largest park concessions company in the country, told Foxnews.com. "We just are hoping that this is a short-lived ordeal."
Since the closure of the parks, Brossman estimates that Xanterra has lost about $1 million per day.
"And that's probably a low estimate," he explained.
The company owns seven properties, with total of 980 rooms, that are located within the Grand Canyon.
As long as the park remains closed, Xanterra will not be permitted to have any guests at any of their seven hotels. The hotels have been furloughed, explained Brossman.
For Brossman, who has lived along the south rim of the canyon for 15 years, the real tragedy is that guests will not want to come to the region without the promise of trip to the Grand Canyon.
"The sky is blue. The trees are turning. Nights are cool and days are warm," said Brossman. "It's beautiful here. It's about the best time of year in northern Arizona."
While the park may be off limits, Brossman stresses that there are still plenty of ways to enjoy the region, which include trips along the Grand Canyon Railway, visits to the Skywalk and tours of the Hualapai Reservation. He also says that hotel guests can still view the canyon by air, via helicopter tours.

"I think it's important to focus not just on the economic impact on local businesses but the impact on the visitors," Julie Aldaz, general manager at the Grand Canyon's Red Feather Lodge, told Foxnews.com. "Visitors come here from all over the world. They've bought plane tickets, visas, spent all this energy to get here and they can't see the Grand Canyon."
Aldaz says that while her hotel is not creating special deals to lure in guests, travelers will likely see room rates drop as the park remains closed.
"I'm sure that everyone's rates have come down in this process," Aldaz said. "But the most important thing to get out there is that there are still options to get out and see the canyon."