Get a Luxury Vacation Without the Hefty Price Tag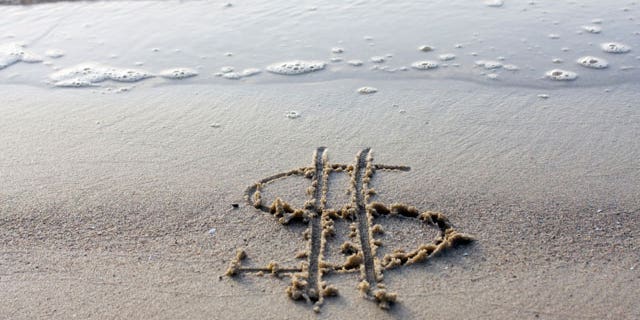 For those dreaming of an island getaway or golf resort vacation and who arent afraid of the heat, travel experts say now is the time to book it at a deeply-discounted rate.
The key to getting a luxurious vacation for a low price is to travel to places during the off-season when prices are lower, according to Genevieve Shaw Brown, senior editor at Travelocity.com. She also added that visiting during the low season means the destination will be less crowded and can mean better service at a hotel or resort.
"The downside is generally the heat, but that is the tradeoff you are making," she says. "The savings are pretty dramatic. You also get value add-ons that you wouldn't normally get, besides the lower rates."
Although Cancun is popular year-round, Shaw Brown suggests hitting Mexico during the off season. The ME All-Inclusive Resort in Cancun has rates around $300 a night right now, and a $200 resort credit for food and alcohol, Shaw Brown said. This is compared to about $500 nightly during the high season.
Shaw Brown recommends Phoenix and Scottsdale, Ariz., as great options for cheap summer getaways saying both cities have gorgeous resorts with pools.
"This is where you will see the most dramatic savingsprices are up to 70% off, compared to the high season," she says.
The Hyatt Regency Resort and Spa in Scottsdale, for example, is offering rooms for $120 a night, compared to $400 a night during the week between Christmas and New Year's Eve, she says.
For those who don't want to deal with the sweltering heat, Vail, Colo., is a good summer escape, says Shaw Brown, who listed biking, hiking, rafting and golf as activities to fill travelers schedules. At the Beaver Creek Lodge in Vail, a room goes for around $140 a night in August, according to Shaw Brown, a big drop from rates as high as $400 a night during the winter season.
Jeanenne Tornatore, senior editor at Orbitz.com suggests travelers looking to get a first-class getaway without the hefty price tag check out the Caribbean, which is usually highly-discounted in the summer.
"Things are much cheaper in August and September," she says, but warns there is more of a chance for storms.
Many high-end, all-inclusive hotel options are offering discounts through the summer to entice travelers to come during their off season, Tornatore says.
"Resorts also have value-added offers," she says. "This adds luxury to the experience on vacation."
Add ons tend to include things like spa credits or gift cards that can be used on food and drinks. Tornatore also suggests travelers look into staying at a boutique hotel option that despite its size, will offer a more chic atmosphere with "lower price points."
Staying at a high-end resort like the Atlantis in the Bahamas is another way to score luxury for less, Tornatore said. The resort has different levels of luxury, but shares the same amenities on the resort property.
"You can stay in a more moderate hotel, but still experience all the luxuries of the resort," she said.