Gay couple claim Southwest denied them family boarding privileges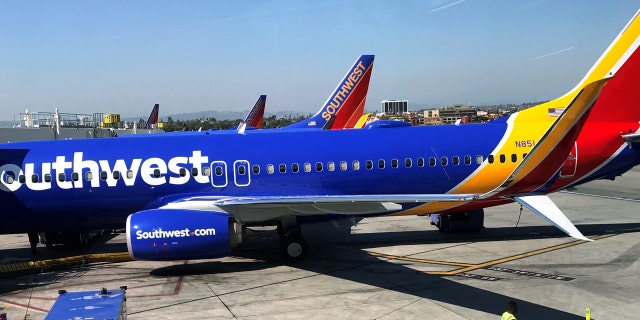 A gay couple from Florida say they were discriminated against by Southwest Airlines after reportedly being denied access to pre-board as a family.
Grant Morse and his husband were flying from Buffalo, N.Y. to Ft. Lauderdale, Fla. over the weekend with their three kids.
As the family of five approached the gate, Morse told WGRZ, a gate agent reportedly stopped them, saying "this is for family boarding only."
SOUTHWEST MAKING MAJOR CHANGES IN 2017
"I feel as though we were profiled the minute we walked up the boarding area," Morse recalled to WGRZ.
"This gate agent immediately approached my spouse and said this is for family boarding only, and my spouse looked up and said, 'Well, we are a family. It's myself, my spouse, and our three children.' She said it's family boarding only and got very sarcastic."
Morse says he often travels between the New York capital and Florida on Southwest but his family has never experienced anything like this before.
According to Southwest's "family boarding policy" as stated online, one adult can board with any traveler who is "six years old or younger….during Family Boarding, which occurs after the "A" group has boarded and before the "B" group begins boarding."
FOLLOW US ON FACEBOOK FOR MORE FOX LIFESTYLE NEWS
Morse says he understands that the language could indicate only one adult per child who meets the age restriction is allowed to board during the select window but contends that the employee did not treat his family respectfully.
Instead of reiterating the airline's policy, Morse says, the employee simply said "only families" were permitted.
A representative from Southwest Airlines was not immediately available for comment.