Flights resume at NYC airports after snowstorm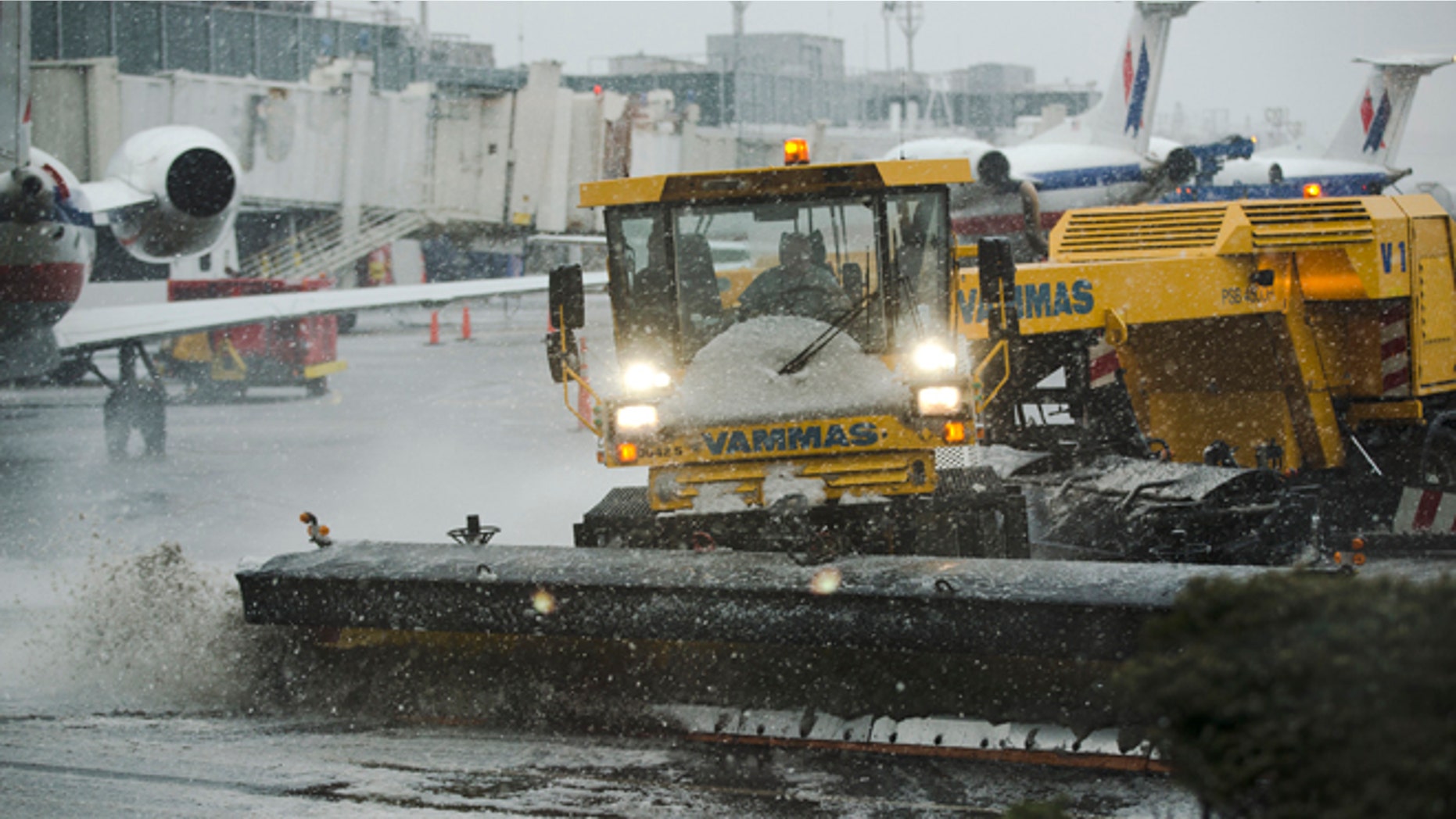 NEW YORK – New York's airports are digging out from under nearly a foot of snow and allowing some flights to land Saturday morning, while Boston's Logan Airport remains closed.
The Port Authority of New York & New Jersey says the first inbound passenger flight at John F. Kennedy International Airport landed at 9:30 a.m.
Airports in the Northeast shut down Friday afternoon as a snowstorm of potentially historic proportions blew in.
Logan Airport says it expects to reopen Saturday afternoon. Across the region, flights are expected to be back on close to normal schedules on Sunday.
Flight-tracking website FlightAware says airlines have canceled 5,368 flights due to the storm.
Meanwhile, Amtrak says the New York-Boston route will remain closed Saturday.