Five Great Gadgets for a Long Road Trip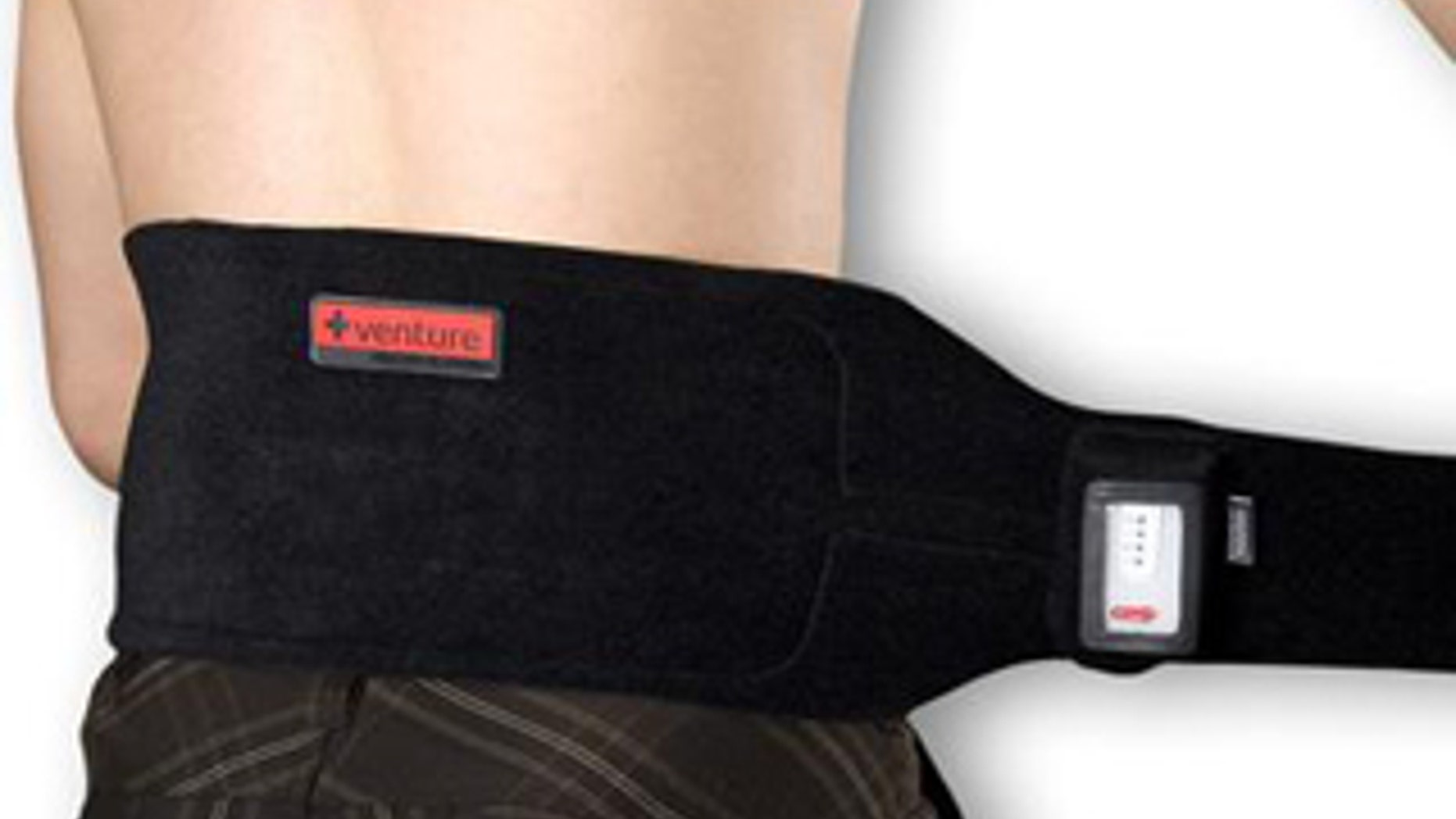 About some things there can be no debate. Key among them is that the Earth revolves around the Sun, "The Hangover" is a masterpiece, and road trips can be unpleasant, unproductive, and dangerous.
It's that last truth that tends to reassert itself most when we travel. Aside from the fact that many drivers and cars should have been yanked off the road years ago, we as travelers often imperil ourselves unnecessarily by trying to do too much or push too hard as we hustle our families through vast vacation drives or motor and multitask our way through business trips. No gadget can substitute for sufficient rest or careful driving, but these five very portable products might contribute to a better, safer trip.
Best gadget for hands-free car talk: The Slimmest Bluetooth Speakerphone, $49.95
If you or your passengers only anticipate making or receiving the occasional call while driving, you can certainly make do with over-the-ear Bluetooth headsets. But if your car trip involves a conference call or members of your party taking calls that need to go on speaker, The Slimmest Bluetooth Speakerphone from Hammacher Schlemmer does double duty as a hands-free car kit and conference speakerphone. Once paired with the speaker, a headset icon will appear on your phone's screen to confirm the connection. After that, you'll mainly have to trouble yourself with a single fat MFB (multi-function button) that you'll punch to answer or end a call. The only other buttons on the front of the speaker control the volume. There is a mute button, but it's inconveniently on top of the speaker, is a bit small, and requires a three-second holding time to work.
The unit has a few nice touches. If your mobile phone is voice enabled you can press the speaker's MFB, wait for a beep, say the name of an address book contact as you normally would, and the speaker will dial the call. If your phone is Skype-enabled, the speaker supports Skype-compatible VoIP calls – not all Bluetooth-enabled speakerphones do. The unit will also pair with up to seven devices, making it handy if personal or business calls are coming in on more than one phone.
Hammacher told me it hadn't yet tested whether the speaker would work with a Bluetooth-enabled MP3 and, if it did, whether the music would stop and restart without fuss if interrupted by a phone call - other Bluetooth-enabled kits do guarantee this function. Also, the speaker comes with a wall charger but no car adapter. That said, simplicity of use while driving is largely what makes this unit recommendable. It'll clip to either windshield visor but at 5" x 2" x 3/4" will also work from inside a cup holder. The unit's flat, table-top friendly design – it doesn't look like a car attachment –make it an attractive and functional speakerphone for out-of-car conference calls, too.
Best pack for your back: Venture Heated Back Wrap, $139
In our grandparents' day, car coats and driving gloves went by different names: coats and gloves. The point being that manufacturers are more aggressive than ever in marketing specialized versions of products we already own. We also got along fine for years by having an ordinary blanket in the car, but here I'd argue that having an electric blanket is nice, and Road Pro sells a decent 12-volt heated blanket that'll plug into your vehicle's cigarette lighter socket. And if you're going to go down this road, think about how after driving for too long, your lower back begins protesting. For those times, the Venture Heated Clothing company makes a heated, cordless lower back wrap formally known as the SH-55 Back Therapy Cordless FIR Pain Relief Series. The "FIR" are Far Infrared Rays that get below your skin and help increase the blood flow in your back, in the process decreasing soreness-causing inflammation.
The front of the wrap has a little pouch that holds a power pack with four settings - low, medium, high, and max. In this case "max" means 132 degrees Fahrenheit, which is two degrees higher than the proper internal temperature of a medium-cooked steak, so max should do the trick for even the sorest of backs. Regrettably the wrap, which is rechargeable, doesn't come with a lighter socket adapter, but Venture sells a $30 one made for this unit. A single charge nets you heating time ranging from 1.5 to 5 hours, depending on how high you crank up the heat. One good reason to invest in the car adapter: The wrap's neoprene and fleece fabric and "ergonomic tailoring" makes it relatively comfortable and unobtrusive under a shirt, so it's easy to continue wearing it once you leave the car.
Best lamp for your shotgun navigator: Hella Halogen Map Lamp, $45
If you're riding shotgun at night you already know that flicking on your car's dome light is an unsafe distraction for the driver. That makes it all the more perplexing that some manufactures who acknowledge this issue sell portable car lamps that begin approximating the size and intensity of prison searchlights. With the idea being that you'd like to have a non-distracting reading light as well as a free hand, you might consider Hella's gooseneck, cigarette-socket pluggable Halogen Map Lamp. A smart included accessory is a snap-on red lens that further mutes the light, which makes it subtle enough to keep on rather than annoyingly flicking it on and off. One drawback is that the lamp only stretches about six inches, but that ought to be just enough play for you as the passenger to see, as well as for a driver - once the car has stopped - to find any fallen objects lurking down by the floor mats.
Best antidote for stuff falling to the floor mats: HandStands Dashboard Sticky Pad, $6.99
Imagine a mouse pad that grips your dashboard on one side and small items on the other, and you get the entire idea behind the Handstands Dashboard Leather-Grain Sticky Pad. "Patented sticky technology" keeps the pad in place, and while HandStands claims the pad clings to any dashboard, the company admits that unpainted dash's work best. The pad's 6 ¾ by 3 5/8 inches of surface should accommodate a cell phone or two as well as sunglasses and coins. And yes, the coins do stay in place during halting start-and-stop traffic. Regrettably the same can't be said about the bane of many road trips, the Mysteriously Disappearing Toll Booth Ticket.
Best simulated security measure: Fake Car Alarm LED Module, $6.95
You need a real car alarm while you're away from your vehicle, especially if you're parking in an unfamiliar neighborhood. But for added peace of mind there's nothing wrong with leaving an inexpensive deterrent on your dashboard, and that's where a Fake Car Alarm LED Module comes in handy. Of course some would-be thieves may be able to tell the difference, but the nature of a good deterrent is that it's better than nothing, and the two red flashing LED lights will fool some of the bad guys some of the time. The 3" x 1" x ¾" unit takes two not-included AAA batteries and affixes with a Velcro strip, so you're using the module in a rental, you might consider simply resting it on the dash so you don't incur Velcro residue damage fees when you return the car. The device also comes with "Warning! Auto Alarm Electronic Protection" decals that seem a little over the top, so best to let the module blink its quiet warning without any advertisements.