Female Pakistani pilots ace 'very challenging' flight, win praise on Twitter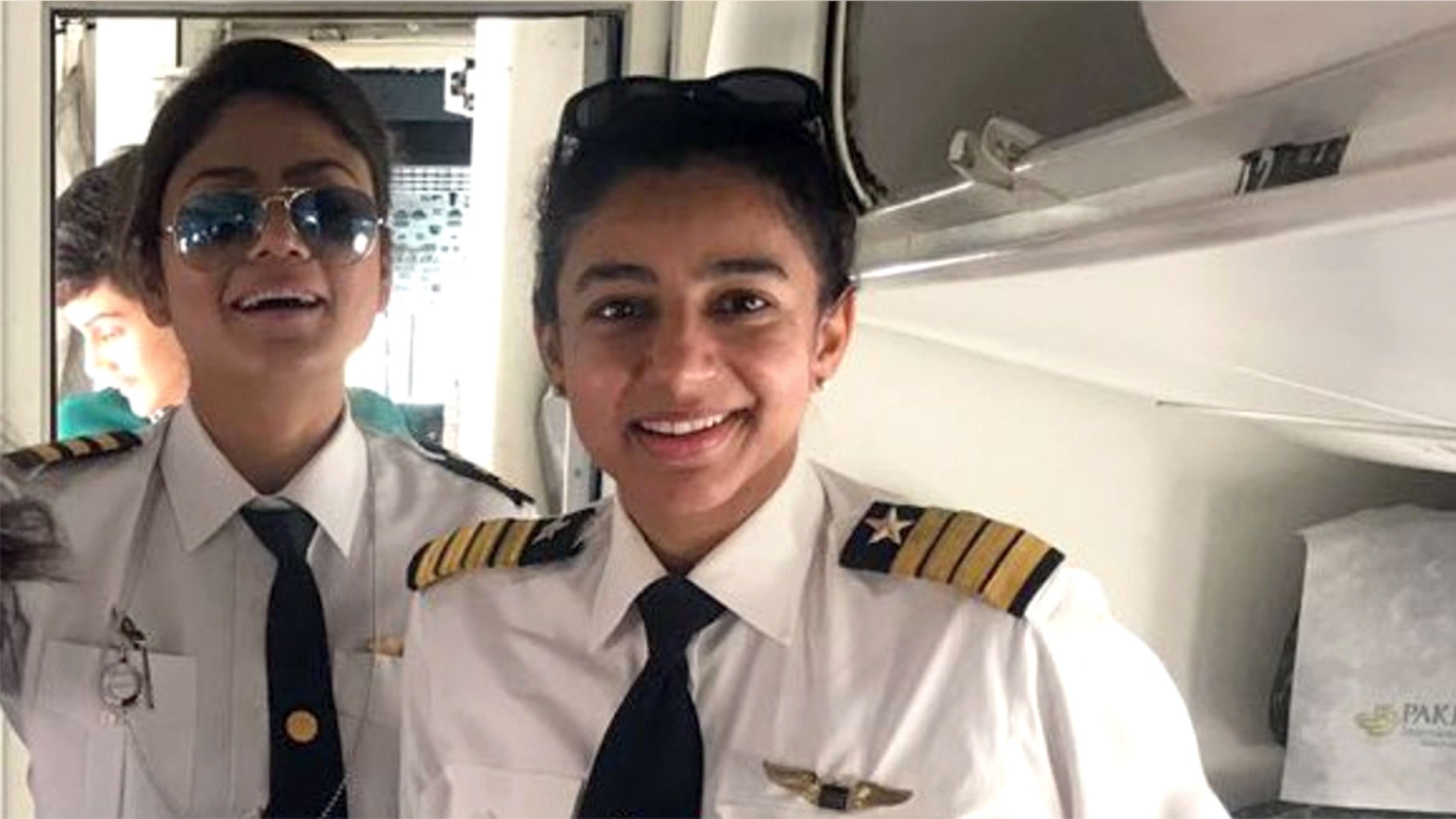 Two female pilots employed by a Pakistani airline are being celebrated on social media for successfully managing a "very challenging" flight route, and leading the way for women in aviation.
On June 21, Pakistan International Airlines proudly shared a photo to Twitter of the all-female cockpit crew of an ATR aircraft in a post that has since gone viral. The Express Tribune soon identified the women as Captain Maryam Masood and First Officer Shumaila Mazhar.
AIRBNB EXEC SLAMMED FOR TONE-DEAF INSTAGRAM POST ON IMMIGRATION
"The flight to Gilgit is very challenging and requires a lot of precision and technique. Our dynamic duo, Captain Maryam Masood and First Officer Shumaila Mazhar make it look so easy as they fly through the mountains celebrating the beauty of our northern areas! Way to go!!" the carrier wrote in a post that has since won over 12,000 likes, 3,500 retweets and 600 comments.
Twitter users overwhelmingly responded with messages of support, praising the #girlpower of seeing the women lead and succeed in a historically male-dominated field.
"This is wonderful! Great to see talented young women playing a bigger role in the organization," one fan applauded.
"Well done girls .. you are making us proud," another agreed.
FOLLOW US ON FACEBOOK FOR MORE FOX LIFESTYLE NEWS
"Wow. Good job. Great to know that. Role of women is essential for a nation's development," another exclaimed.
While Pakistan International Airlines spokesperson Mashood Tajwar confirmed to the Tribune that Masood and Mazhar are not the carrier's first all-female cockpit crew, as Captain Ayesha Rabia and First Officer Saadia Aziz achieved that milestone a few years ago, Masood and Mazhar's accomplishments are still worthy of celebration.