FBI seeks mechanic linked to ValuJet crash that killed 110 in 1996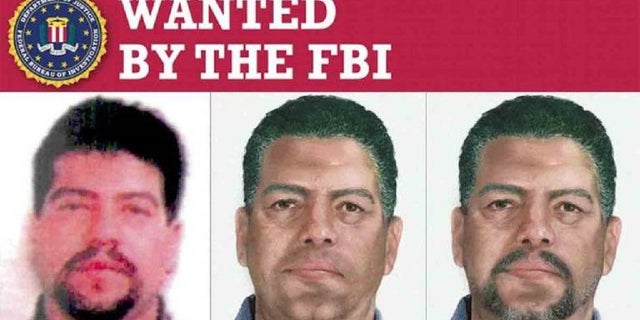 NEWYou can now listen to Fox News articles!
The FBI's Miami Field Office is trying to locate an airline mechanic who may be linked to a 1996 airline crash that killed 110 people.
It is offering a $10,000 reward in a "Wanted" poster calling for information about a man identified as Mauro Ociel Valenzuela-Reyes.
The mechanic was criminally charged in the crash of ValuJet Flight 592 after he allegedly mishandled and packaged oxygen generators placed in the plane's cargo space, the Miami Herald reported.
The generators didn't have safety caps and ignited in the cargo area, according to the FBI.
At the time, Valenzuela-Reyes worked for the now defunct SabreTech, the airline's maintenance contractor.
But he never faced charges and fled, FBI Miami Special Agent Jacqueline Fruge said in a news release obtained by the Herald.
"We've tried over the years to find him," Fruge said. "It bothers me. I've lived and breathed it for many, many years."
"We've tried over the years to find him. It bothers me. I've lived and breathed it for many, many years."
On May 11, 1996, Flight 592 took off from Miami International Airport. Shortly after, the pilot reported a fire in the cargo area, and the aircraft plunged into the Everglades, west of Miami.
A 1996 Miami Herald archive story said the plane "slammed nose-first into the muck and disappeared under the earth."
An FBI "Wanted" poster released this week includes a photo of Valenzuela-Reyes in 1996 and progessive aging images of how he may look today.
The reward is for information on his whereabouts, in hopes of leading to "a tip to bring him to justice," Fox Miami reported.
He faces additional federal charges for fleeing and failure to appear at his trial.
According to the FBI, Valenzuela-Reyes has connections to Atlanta, where his ex-wife and kids have lived, and Santiago, Chile, where he has relatives, the report said.
Authorities believe he may be living under a false identity, Fox Miami reported.
Fruge has been the primary agent on the case since it began and has worked with the families of the victims over the years. She said they "want closure," the Herald reported.
Two other SabreTech employees were also reportedly charged in the criminal case, but were acquitted.
The ValuJet name is no longer in the skies, as the company merged with another airline a year after the disaster, the 1996 archival Herald report said.