Alaska Cruise Tips for 2011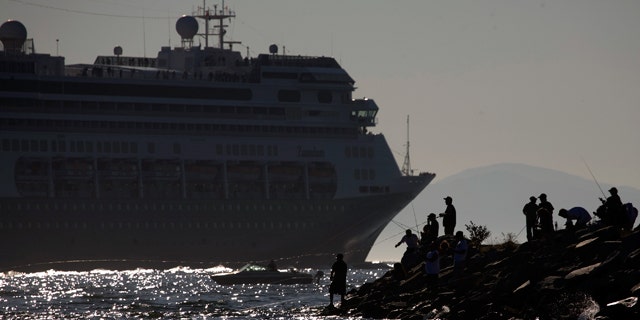 Now is the time to book a last-minute Alaska cruise trip as some liners still have surprisingly affordable trips.
A May 20 seven-day Celebrity Millennium cruise from Vancouver has inside staterooms for as low as $499 and balcony staterooms are going for $999 per person, double occupancy. The ship sails the Inside Passage to Ketchikan, Icy Strait Point, Juneau, Skagway, Hubbard Glacier and ends in Seward. The seven-day return trip leaves Seward on May 27 with insides from just $579 and balcony staterooms from $1,399. This adds up to a 14-day roundtrip cruise to Alaska for less than $1,100 per person.
If you want a seven-day Alaska roundtrip cruise from the lower 48 states, Carnival Spirit continues to be the price leader as it has been for the past six years.
You can sail roundtrip May 1 on Spirit from $549 per person, with balcony cabins starting at $929. The ship sails from Vancouver through Inside Passage to Juneau, Skagway and Ketchikan before returning to Seattle. This is the last year Spirit will sail to Alaska, the ship is moving to the Australian region in 2012.
The line that made Alaska cruising famous, Holland America (headquartered in Seattle), also has enticing prices. The Oosterdam sails roundtrip from Seattle on May 22 and May 29 and visits Glacier Bay, Juneau, Sitka, Ketchikan and Victoria, B.C. Prices start at $699 inside and $999 balcony. The Westerdam sails May 28 from Seattle to Juneau, Hubbard Glacier, Sitka, Ketchikan and Victoria B.C. Prices start at $699 inside and $999 balcony. Even the June prices on Oosterdam and Westerdam are very reasonable.
Understanding Alaska Cruises
First-time Alaska cruisers need to know a few things about what to expect on their journey.
The Inside Passage is a 500-mile sea route comprised of barrier islands along the Canadian coastline and Alaska panhandle. Most cruises do not reach the upper Alaskan region at all. The capital city of Juneau, as well as Ketchikan, Sitka and Glacier Bay, are all located within the Panhandle. A few northerly cruises go to Seward, Homer and even Anchorage--but those are the exceptions.
Nature is the main attraction. Every cruise visits a glacier at the point where it flows into the sea. Guests assemble on deck to watch for glacial calving - large sheets of ice splashing into the sea accompanied by earth-shattering ice-cracking sounds. It's a bit like watching a no-hit baseball game, where you watch nothing happen just so you don't miss the few seconds of real excitement.
Glacier Bay National Park is considered the best for glacier watching, but only a limited number of permits are granted each year. Hubbard Glacier and Tracy Arm are also rewarding and every ship stays long enough to witness some activity.
Watch a glacial calving and a rare "shooter" (ice breaking off below sea level) here
Wildlife
Brown bears and eagles populate the Inside Passage, and in the upper regions, it is possible to see humpback whales, dolphins, orcas and sea lions from the ship. Unfortunately, there are no guarantees for wildlife sightings on large cruise ships because they must stay on schedule -- and whales don't abide by time constraints.
The only sure way to see a whale is to go where they are spotted that day; you can do this on a shore excursion from Juneau or Sitka. A 20-minute bus ride from the Juneau pier will get you to Dolphin Tours in Auke Bay--a popular whale-watching company that takes small boats (50 people) to the whale feeding grounds. Sightings are guaranteed.
Just remember that large cruise ships will not seek out or stop for whale watching. You may see them from the ship, but it is usually a rare and fleeting opportunity.
Alaska Expedition Cruises
To really see the best of Alaska you can't beat smaller "expedition" cruise lines. These smaller boats, generally carrying 50 to 100 guests, do not make port stops. They explore the barrier islands on a loosely-timed schedule seeking adventure opportunities. When whales are spotted, they load the guests into rubber Zodiacs and may follow them for hours.
The highlight is a spectacular activity called bubble net feeding: A dozen or so whales encircle a school of small fish with bubbles far below the surface. As the bubbles rise, the whales swim beneath the fish and trap them within the "net." When the fish are trapped on the surface, all the whales break through with their mouths wide open to swallow thousands of fish in one gulp.
We watched this activity for hours on American Safari Cruises. Using an underwater microphone, we heard the lead whale coordinate the trap with short vocalizations followed by a long, higher-pitched "scream," after which a dozen whales would appear. When the fish were gone, they would dive deep, showing their fabulous fluted tails.
Watch my bubble net-feeding video here
Other small Alaska adventure cruise lines include InnerSea Discoveries, Lindblad Expeditions and Discovery Voyages.
Land Tours to the Interior
Most cruise lines offer combined cruise and land tours known as "cruise-tours," that allow travelers to visit Denali National Park, home of Denali (aka Mount McKinley, the highest peak in North America at 20,320 feet), by rail car or motor coach. Passengers stay in lodges and eventually return to Anchorage or Fairbanks, where they can fly or cruise back to the lower 48 states.
Seagoing vessels are truly the best way to see Alaska, but getting the most out of your Alaska cruise requires planning. You will pay extra for up-close encounters with wildlife, but it will be money well spent.