Family's Mexican vacation goes wrong when father loses two fingers in jungle UTV crash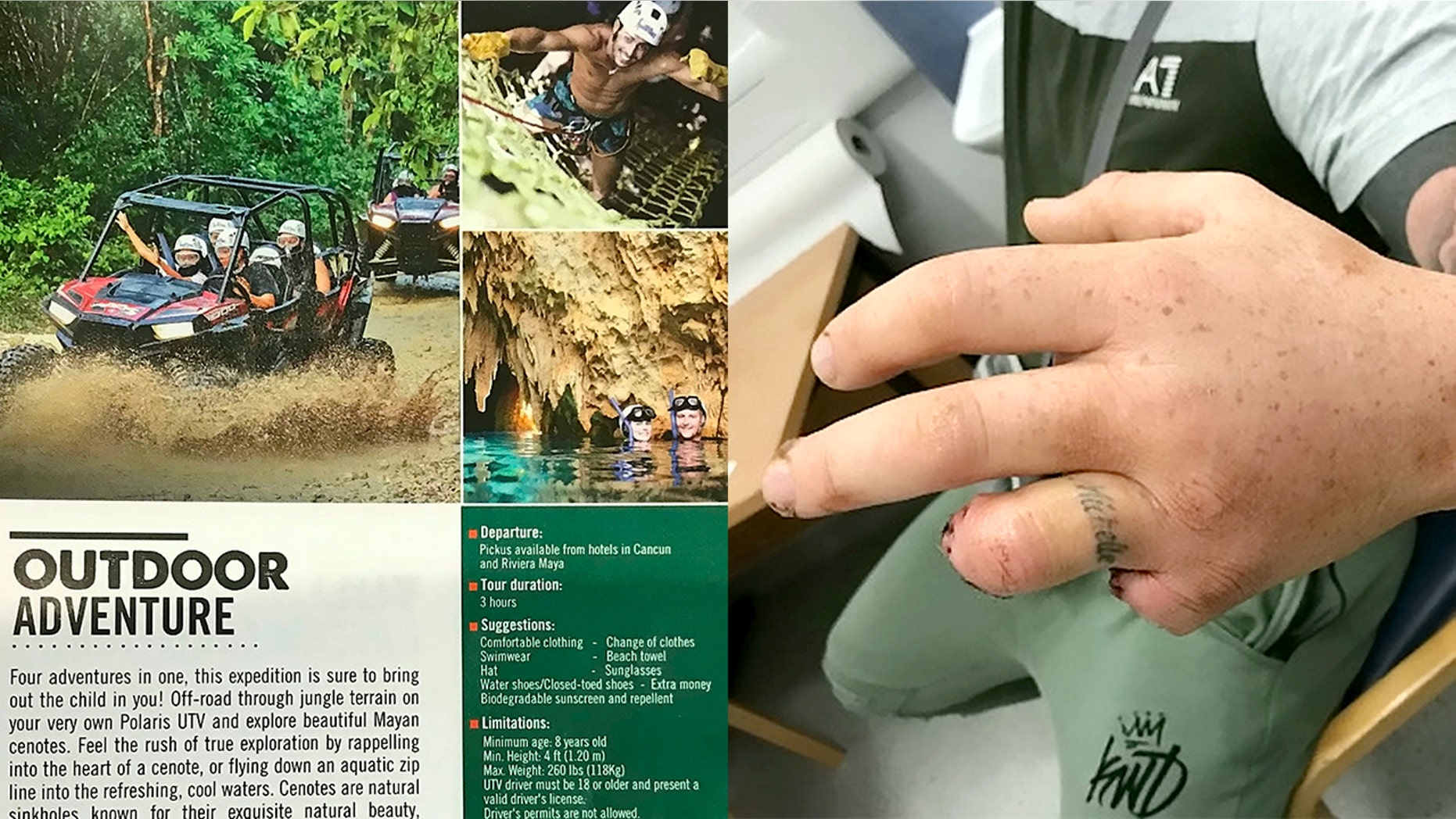 A family's Mexican vacation went terribly wrong when the father's UTV flipped over on a guided outdoor adventure and he lost two fingers.
Adam Szubanski was staying at the Hard Rock Hotel in Riviera Maya with his wife and three teenage sons when he decided to take his kids on a jungle excursion offered through the hotel, SWNS reported. The father booked the trip for himself, his sons and his best friend, Brett Silver, who were all in Mexico for Silver's wedding.
AIRPORT POLICE FIND GUN IN BAG, SUSPECT RAPPER JUELZ SANTANA
On the day of the trip, Szubanski claims he was worried about the condition of the trails due to recent heavy rainfall, but the hotel rep reportedly said it was the "best time to go."
Szubanski, who is British, said he was following the guide closely and driving about 20 mph when something went terribly wrong. "The roads were washed away and there were rocks everywhere," he told SWNS. "We had only been driving for about 10 minutes when we went over a hill and I hit something."
That's when his UTV flipped over and sent him flying. "I was laying with my arm out of the buggy — my little finger was hanging off. I yelled to Brett: 'My finger's gone! My finger's gone!' All I had in my head was my children and that I had to keep going for them. They looked so frightened. All I could think was: I'm glad it's me, not them."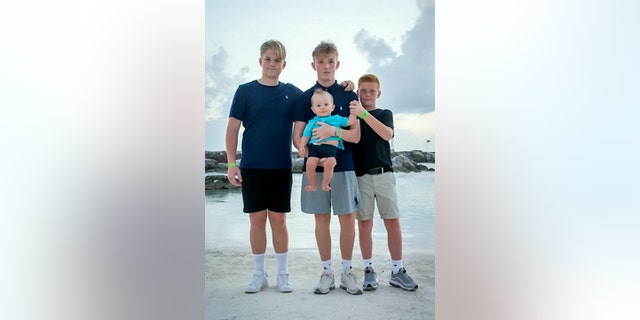 It wasn't until the father was rushed to the nearby hospital that he realized he had lost more than just his little finger. "I saw that my wedding ring finger was gone. In all the shock, somehow I hadn't noticed. My other finger was still in the jungle."
Szubanski said he had to wait six hours before the hospital would operate on him because they had to confirm his insurance. When they did begin surgery, Szubanski said he was awake and without any pain killers. "There were no anesthetics because they could take any time from two hours to three days to arrive at the hospital. So I was awake when they cut my little finger off. It was pure agony," he told SWNS.
"They weren't able to reattach it because six hours was too long to wait and they never found my wedding ring finger. I took the little finger home with me — I still have it in the fridge."
After the surgery, Szubanski was told his insurance wouldn't cover the procedure, so his family and friends chipped in to help cover the bill. A spokesman for his insurance company, AXA, told SWNS that driving the Polaris Racer UTV is considered a "hazardous activity," which isn't covered.
"We aim to handle all claims in a swift and sensitive manner, and we should have told Mr. Szubanski sooner that his claim would be declined — we have offered him £200 compensation for this delay," the spokesperson said.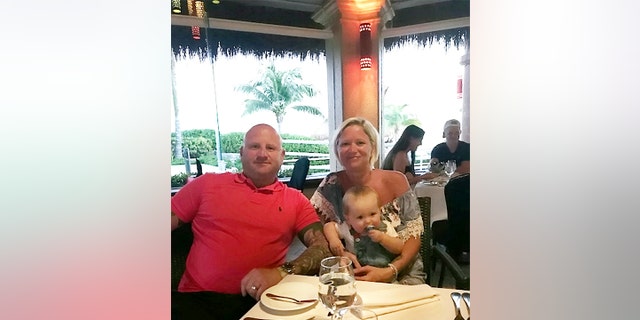 "It is standard practice for hospitals to treat patients in a timely manner regardless of insurance cover and we were surprised and disappointed that this was not the case in this instance," the spokesperson added.
"However, such was the extent of the injury to Mr. Szubanski's hand, that immediate treatment would not have resulted in his fingers being saved."
FOLLOW US ON FACEBOOK FOR MORE FOX LIFESTYLE NEWS
Szubanski said losing his fingers has "ruined" his life as he isn't able to perform his work and can no longer participate in many of the activities he loves.
"I was off work for two months. I can't lift anything so my firm's got me doing paperwork," he told SWNS. "I used to train four times a week and loved martial arts and boxing. I can't do any of it now."
A spokesperson for the Hard Rock Hotel Riviera Maya did not immediately respond to Fox News' request for comment.