Don't call them bellboys - 11 hospitality helpers with unique titles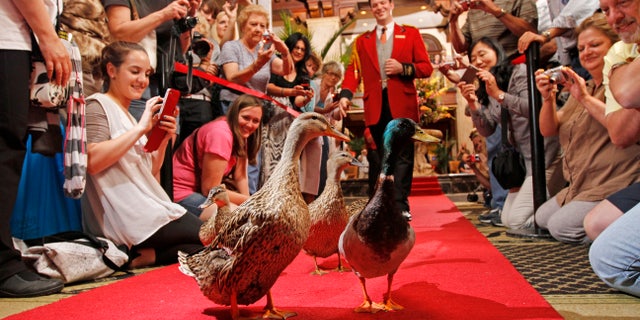 Bellboys have been stationed in hotel lobbies for centuries, and they'll probably be there until robots replace them. But over the years, the hospitality industry has created some jobs that go far beyond the duties of a traditional porter. From a fairy godmother to a sand sculptor and even a duckmaster, meet the people whose unique jobs are designed to enhance the guest experience. Most don't wear brimless hats, but they all sport smiles and graciously accept tips.
1. Ken Price, Resident Historian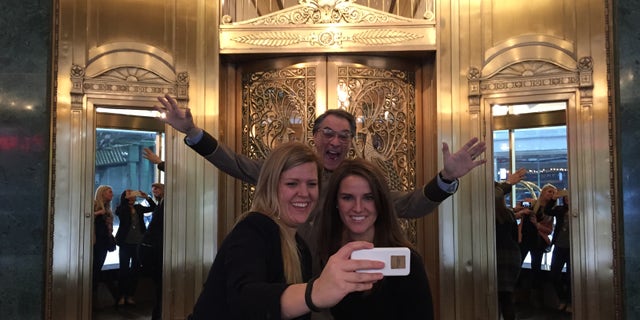 One minute Ken Price is describing the havoc wreaked by the Great Chicago Fire, and the next he's waxing poetic about the invention of brownies. Both events play an important role in the history of Chicago's oldest hotel, Palmer House, A Hilton Hotel, which has been operating since 1873. Price, who's been on the payroll for more than three decades, has held the title of "resident historian" for the past 16 years. He's the curator of the hotel's private museum, but he's best known as the master storyteller behind the hotel's History is Hott!! tour. And how can you not love a historian who hands out brownies, which Price proudly points out were invented at Palmer House.
2. Jeremiah Ranegar, Bike Manager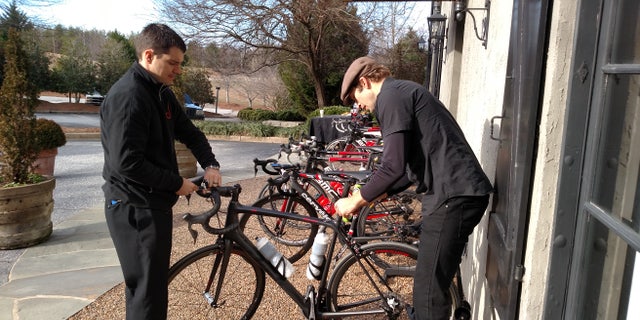 Look up "go-to" guy in the dictionary and Jeremiah Ranegar's smiling face should be there. It's practically impossible to stay at the Hotel Domestique in Greenville, S.C., and not interact with him. The hotel, owned by former professional bicyclist George Hincapie and his brother, Rich, caters to cyclists – hence the need for a bicycle concierge. Ranegar, a skilled soigneur, was a member of the team that won the Tour de France in 2011, but he isn't one to brag. He's there for guests who need roadside assistance, bike tuneups (he manages the hotel's fleet of state-of-the-art Trek rental bikes) and massage treatments.
3. Burak Ozkan, Captain's Apprentice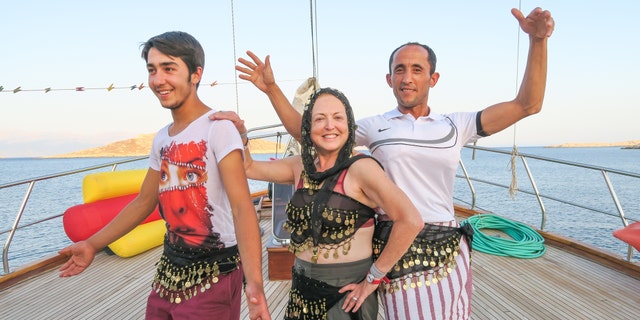 Unofficially known as the Burak-of-all-trades, Burak Ozkan seems never to have both feet on deck. The energetic 18-year-old is constantly on the go, hoisting sails, cleaning cabins, preparing baklava and even steering the ship – a traditional Turkish gullet – for Mediterranean Fitness Delight Voyages. Born in a small Turkish village famous for its shipbuilders, Ozkan has worked as the captain's apprentice for three years. His dream is to be a yacht or cruise captain, but for now he's grateful for the chance to meet guests from all over the world. And there's no task beneath him. He'll even step in to help teach the belly dance classes if needed. 


4. Trisha Shirey, Director of Flora and Fauna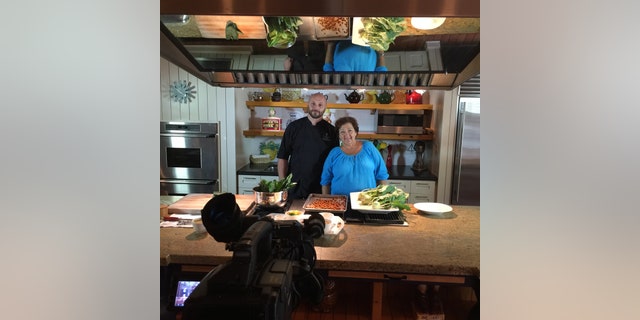 Connecticut has Martha Stewart, and Texas has Trisha Shirey, the director of flora and fauna at Lake Austin Spa Resort, where she has been refining her domestic prowess for nearly 32 years. Her job description goes far beyond planting bulbs and watering the resort's vegetable gardens and fruit trees. Guests can take her classes in cocktail gardening and aromatherapy or join her for tours of the on-site organic gardens. Shirey also works with the resort's executive chef to determine which vegetables and herbs to plant for next season's menu.
5. Marianne van den Broek, Resident Sand Sculptor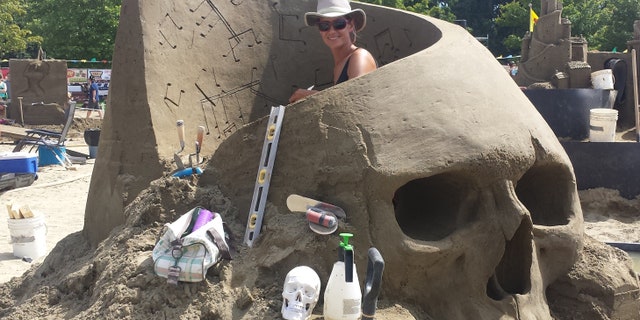 What's unusual about Marianne van den Broek is not that she's an artist. It's that her canvas is a beach in Key West, Fla. Van den Broek is the resident sand sculptor at Casa Marina, a Waldorf Astoria Resort, where she brings artistic visions to life on the beach. Co-holder of the world record for height, she has been conducting sand sculpture workshops since 2011, wowing guests with everything from sand villages to bars and, of course, the obligatory mermaid. Casa Marina calls on her for special occasions, including concerts, reunions and weddings.
6. Natasha Schlesinger, Art Expert in Residence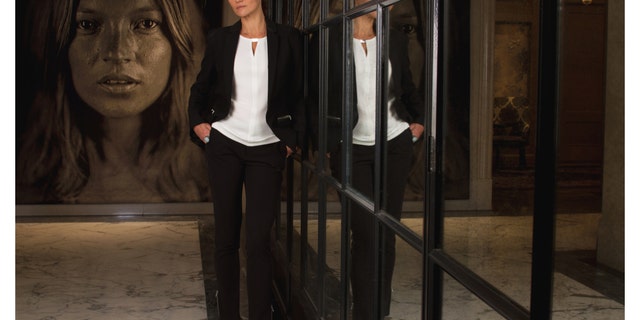 Located near Manhattan's Museum Mile in New York City, The Surrey is one hotel where an art expert in residence is a worthwhile investment. In September the luxury property brought on Natasha Schlesinger – art history aficionado, founder of ArtMuse and a former specialist for Christie's. While she helps curate the hotel's on-site collection – the lobby's focal point is a larger-than-life portrait of Kate Moss – her favorite part of the job is taking guests with young children to The Metropolitan Museum of Art and the Guggenheim Museum.
7. Mary Socci, On-Site Archeologist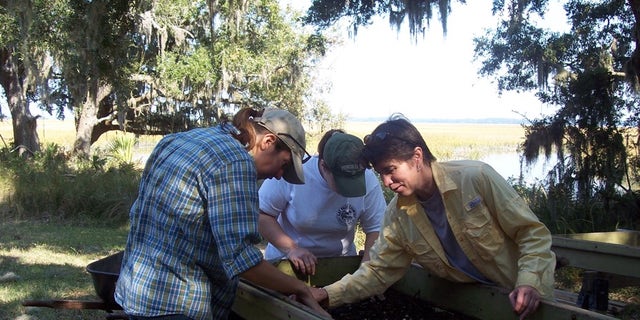 A day in the life of Mary Socci may include unearthing a 12,000-year-old artifact. Though she's worked at sites as far away as Israel and Belize, some of Socci's most fascinating digs have taken place closer to home – at Montage Palmetto Bluff in Bluffton, S.C., where she's been the on-site archeologist for 11 years. Socci leads hands-on excavations for guests amid Bluffton's multimillion-dollar waterfront homes. Recorded findings include plantation ruins, Civil War memorabilia and stone tools dating back to the Paleoindian period. Guests can also join Socci on Low Country cemetery tours.
8. Anthony Petrina, Duckmaster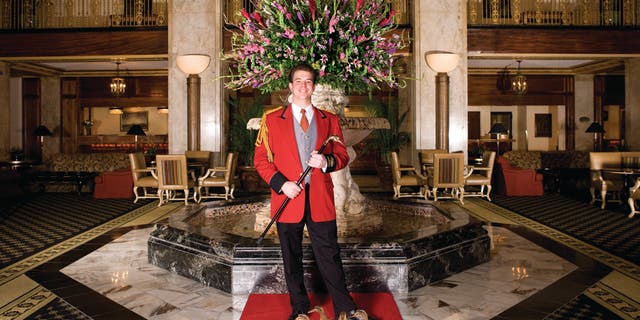 Anthony Petrina remembers watching a Rubber Ducky Day-themed episode of Sesame Street when he was a boy that starred the Peabody Ducks – the North American mallard ambassadors at the Peabody Hotel in Memphis, Tenn. Today, Petrina is in charge of feeding, exercising and training those ducks' successors. As the fifth duckmaster in the hotel's history, he's maintaining a hotel tradition that dates back to 1933. Gold cane in hand, Petrina ushers the five web-footed celebrities out of the elevator and down a red carpet in the Grand Lobby on their daily march to the marble fountain. When the ducks aren't in public, they live a life of luxury on the hotel's roof.
9. John Russo, Beekeeper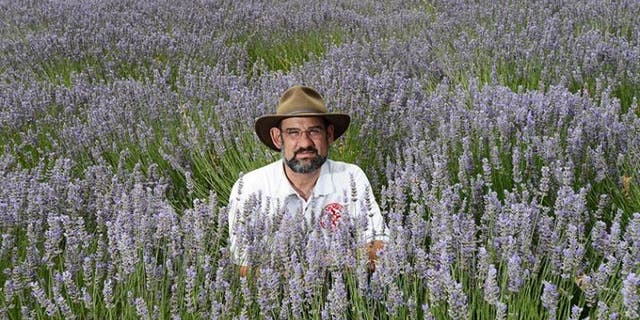 Most people wouldn't leave an executive suite in Silicon Valley to become a beekeeper. But John Russo did, leaving the world of software development to heed the call of 60,000 Italian honeybees at Carmel Valley Ranch in Carmel, Calif. Guests can join Russo in the resort's apiary for weekly beekeeping experiences, including a look into an active hive (protective clothing is provided). In addition to managing the hives, Russo oversees the resort's 7,500 lavender plants and teaches soap-making workshops. He has a long list of bee jokes, and he can talk about lavender all day.
10. Denise Webb, Fairy Godmother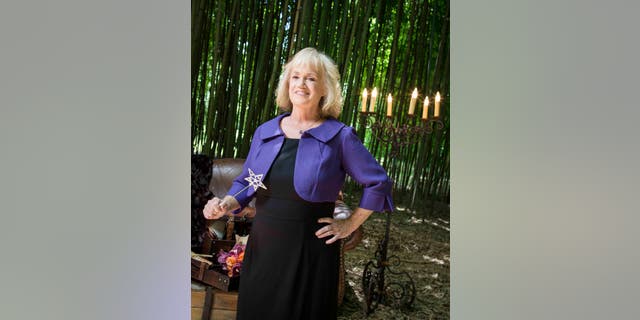 With the wave of her wand and a sincere "Bibbidi-Bobbidi-Boo," Denise Webb makes dreams come true for guests at the Barnsley Resort in Adairsville, Ga. The resort's former owner, Prince Hubertus Fuggar, was so impressed with her work as the manager of the property's restaurants that he said she could have any title she wanted. Seventeen years later, Webb is still making dreams come true as the official fairy godmother. (And, yes, she really has a wand.) Her specialty is casting love spells and creating magical moments for kids (she hosts fairy and wizard-in-training programs) and their four-legged friends.
11. Carly Copley, Canine Ambassador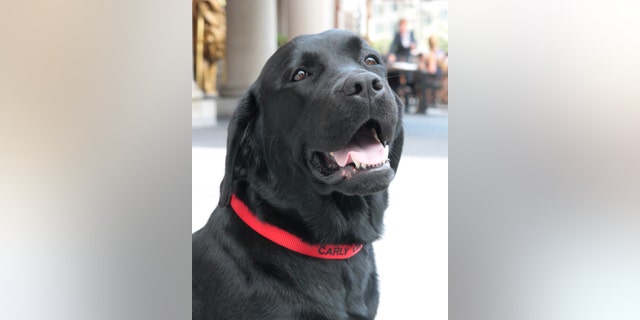 A movie-worthy animal rescue success story, Carly Copley was a no-brainer when the canine ambassador position opened up at Fairmont Copley Plaza in Boston. Carly has big paws to fill – her predecessor, Catie Copley, had a 12-year-tenure and was the star of two children's books. But Carly has yet to disappoint in the two years she's held the job. Her responsibilities include greeting guests (including other dogs) in the lobby and escorting them on walking tours of the city. She's been known to hop on a bell cart for a ride or a nap, and she lives with the hotel's doorman and his family.