Disneyland Shanghai opening day tickets sell out in hours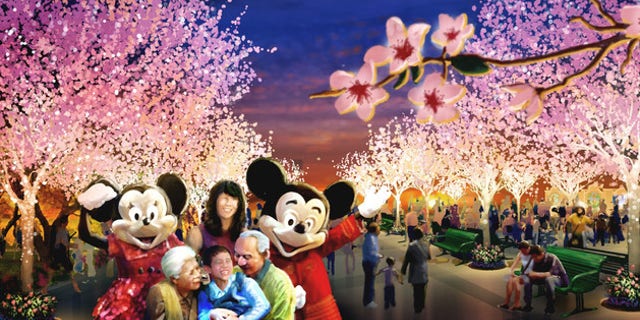 Opening day tickets for Disney's highly anticipated Shanghai theme park have already sold out—within hours.
Shanghai Disneyland won't be open for another 80 days, but tickets through the park's official website were all gone for the June 16 opening hours after they went on sale to the public at midnight local time on Monday, reports Bloomberg.
To prevent ticket scalping, Shanghai Disney Resort's website requires buyers to register an ID number when purchasing them.
The 963-acre park is three times the size of Hong Kong Disneyland—the next closest Disney theme park in Asia. But Shanghai park tickets are about 20 percent cheaper than those for Hong Kong Disneyland.
Tickets from June 17 to Sept. 30 are still available through the park's official website, with prices ranging from 370 yuan ($57) for non-peak periods, to 499 yuan (about $76) for peak periods. Peak prices include any days during the parks first two weeks, all weekends, and July and August.
"Relying on the large desire for family-style entertainment and the rising purchasing power of Chinese consumers, Shanghai Disneyland is likely to set off massive consumer demand," Chang Jiang Securities Co. analyst Li Jin wrote in a note released Monday, echoing Disney CEO Robert Iger who has previously called the park a "great opportunity" for the brand to expand its business in China.
Bloomberg is also reporting that on-site hotels have been selling out quickly. Both the Toy Story Hotel and the Shanghai Disney Hotel have no availability for the park's first two opening weeks in June. Rooms at the Toy Story Hotel start at 850 yuan ($131) while rooms at the Shanghai Disneyland Resort Hotel are priced at 1650 yuan ($255) nightly.
The park, which will be Disney's sixth worldwide, is expected to attract up to 50 million visitors annually, and could take in annual revenues over $6 billion.