Disney Shanghai sees almost a million visits in first month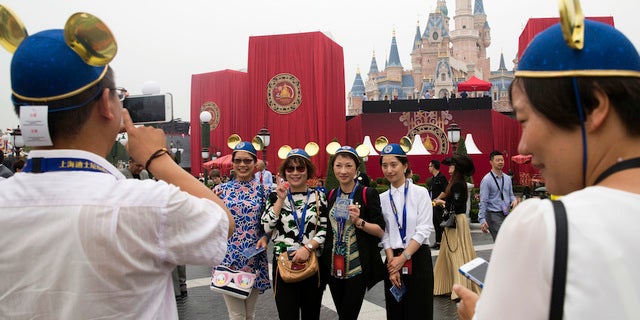 Disney's newest park in Shanghai has already received close to a million visitors, Disney Chief Executive Officer Robert Iger said Monday.
"It would be safe to assume almost a million people have experienced the park," Iger said during an on-stage chat at a Fortune Brainstorm Tech conference in Aspen, Colo.
The resort and theme park has been open for less than a month, but already visitors to the park are "staying longer than expected each day and showing fondness for Chinese barbecued pork with rice, cheeseburgers and turkey legs," reports AFP.
"We are introducing turkey legs to China," Iger told the panel. "Which I thought was a mistake, but we are selling 3,000 a day."
Disney sells the giant turkey legs—which are originally sourced from Poland—for $8 a piece.
But tickets to the park are, on average, much less expensive than those to Disney parks in the U.S. The peak period entrance fee at Shanghai Disneyland is 499 yuan ($76) while off peak is 370 yuan ($56).
The Shanghai outpost, which officially opened June 16, is the company's sixth in the world and the first in mainland China. Disney Hong Kong opened in 2005.
"I very much wanted to avoid being called a cultural imperialist," Iger has stated of working to ensure that elements from Chinese culture were featured prominently in the park while some American trademarks were left out.
In addition to an emphasis on offering Chinese cuisine, the park has worked to incorporate traditional symbols and design elements. Near its iconic Storybook Castle, Disney created a "Garden of the Twelve Friends" using characters such as Remy from "Ratatouille" and Tigger from "Winnie the Pooh" as animals of the Chinese Zodiac—and the Disney castle is topped with a traditional peony flower.