Disney releases new details on 'Avatar'-themed world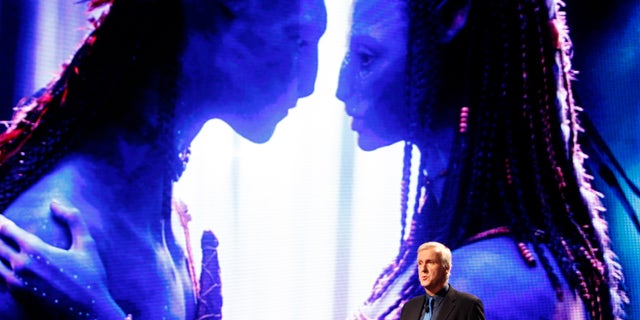 Walt Disney World's Animal Kingdom isn't set to open the first "Avatar"-themed park until summer but the Orlando park has new details about director James Cameron's mythical world coming to life.
A behind-the-scenes video from Disney Parks reveals never-before-seen details about the wreal world Pandora, plus insight from Cameron himself.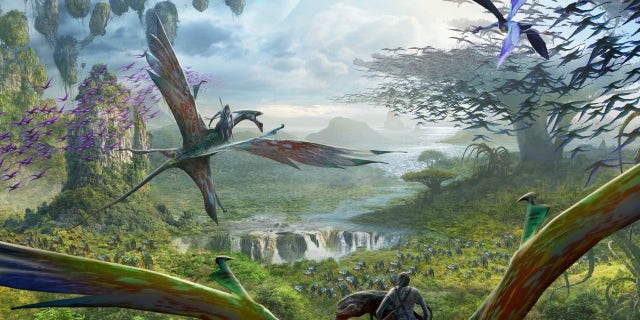 "I don't even know if I can express how it feels to see something that I imagined in 1995 suddenly made physically real…using absolute cutting edge technology, stuff that's never been applied before," says the legendary director.
In addition to explaining specific methods used to link together the artificial plants and the bioluminescent features in the park, the video unveils previously unseen moments from the park's "Na'vi River Journey" ride.
MORE MAGIC KINGDOM RESTAURANTS TO SERVE ALCOHOL AT DISNEY WORLD
"There's something pretty amazing at the end of that river ride, that you've never seen anything like it in your life," Cameron says.
Cameron also labeled the "Avatar: Flight of Passage" ride a "thrill."
"You're gonna plunge, you're gonna dive, you're gonna see the world (while) flying through it," he said.
In the video, the "Titanic" film director discusses his knowledge of the technology behind Disney World's impending Avatar expansion but noted that he was very impressed by the work of the Imagineers.
FOR THE LATEST TRAVEL FEATURES FOLLOW FOX LIFESTYLE ON FACEBOOK
The video holds back on some of the major details but recently revealed concept art showcases an Avatar-themed trading outpost and two separate restaurants.
There's also a gift store-- "Windtraders" – where visitors can purchase "Na'vi cultural items, toys, science kits, and more."
Released in Dec. 2009, Cameron's "Avatar" broke numerous box office records and went on to become the highest grossing film of all time.