Dead man found in Missouri airport parking lot eight months after he went missing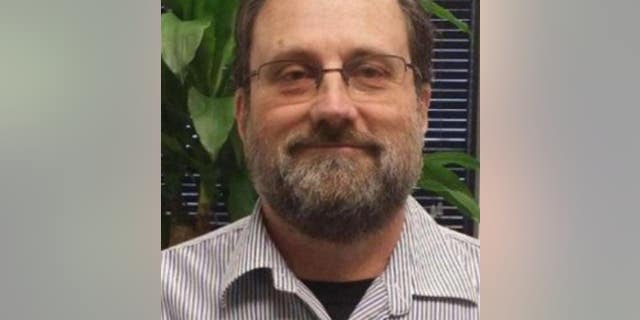 A 53-year-old Kansas man missing for eight months has been found dead inside his truck at a busy airport — and now his family wants some answers.
Relatives of Randy Potter, along with their attorney and a private investigator, believe the former T-Mobile manager died shortly after leaving his Lenexa home on Jan. 17, the last day he was seen alive. Police in Kansas City found his body Tuesday after a foul odor coming from his white 2014 Dodge Ram pickup truck was reported at Kansas City International Airport.
Potter's body, which was found in the driver's seat, was so badly decomposed that investigators couldn't initially determine the gender or race, but he was later identified and apparently died by suicide, the Kansas City Star reports.
"How is it possible, in America?" Potter's wife, Carolina, told the newspaper. "A truck sitting there for eight months? He could have been found a lot sooner if everybody had done their job."
Potter's truck was parked on the street level in front of the airport's Terminal B, where travelers can park for both short- and long-term parking. Carolina Potter is now demanding answers as to how the body of her husband sat undisturbed in a busy parking lot and has hired a lawyer to investigate exactly what went wrong.
"It's amazing that he wasn't found in June or July," lawyer John Picerno told the paper. "Our goal is to find out what happened and why. What was done, what wasn't done. And to try to make sure that this doesn't happen again to somebody."
Potter's daughter, Nichole, told WDAF she found it "disgusting" that her father's body sat inside his truck at the airport for that long.
A spokesman for Kansas City told the station that officials are now working with S-P Plus, which manages the airport's 25,000 parking spaces, to find out what exactly what happened.
"The city of Kansas City and its Aviation Department express our deepest sympathies to the family and friends of Randy Potter," spokesman Chris Hernandez said in a statement. "We wish them peace during this difficult time."
Some of Potter's relatives, however, say the delay in finding his body is unacceptable, calling it a "total disregard for human life."
Potter's niece, Melissa Alderman, told the Kansas City Star that she flew from Florida to assist with the search in the days after Potter disappeared. She eventually got the idea to check parking lots at Kansas City International Airport. Alderman even gave Potter's license plate number to authorities there in hopes of locating his truck, which would be found if it was indeed parked there, she recalled an airport police official saying. She's now livid that her instincts were correct but were seemingly not heeded by authorities.
"Losing a loved one is hard," Alderman told the newspaper. "Losing a loved one to suicide is 10 times harder. Knowing that they sat there and baked for eight months — I can't breathe … How many thousands of people drove by the vehicle? How many people walked by? It's disgusting. And it's infuriating. It's a total disregard for human life."
This article originally appeared on the New York Post.