Dad accidentally records Las Vegas trip with GoPro pointed the wrong way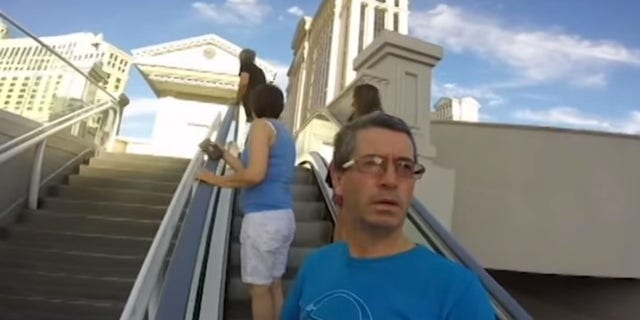 NEWYou can now listen to Fox News articles!
We've all had these moments when technology doesn't cooperate.
But for a bumbling Irish tourist who needed a lesson on how to work his son's GoPro, his moment was more like the whole trip.
Evan Griffin lent his father, Joseph, his GoPro so he could shoot some memorable footage of his vacation in Las Vegas.
"I did not, however, instruct him on how to use it, so my dad being my dad, and a culchie (rural Irishman), didn't know which way to point (it)," Griffin wrote on YouTube.
Evan edited a hilarious montage of his father narrating what he thought was a video tour of the top sites of Sin City. Instead of the camera being directed at the vistas and landmarks, it recorded Joseph's face instead.
The results is a slightly cringe worthy but hilarious nonetheless.