Cruise lines with best character meet-and-greets
Cruises lure adults with spas, shows, and dinners. But ships are increasingly using character meet-and-greets as a way to attract kids, young and old.
From Shrek to SpongeBob, lines are forging partnerships with entertainment groups to offer themed cruises featuring TV and film characters --which is a big draw for travelers with children.
Here are five lines that offer the littlest cruisers to get up close and personal with their favorite cartoon stars:
1. Mickey Mouse and Friends, Disney Princesses Disney Cruise Line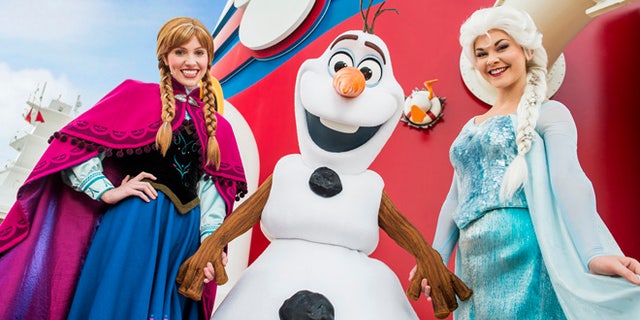 It's no surprise that this is an area Disney excels at but, even knowing that the strength of the characters is undeniable, the line still manages to impress. Mickey and Millie greet cruisers before they even leave the terminal, and then welcome them aboard the ship as well. The sail-away party includes a band led by Donald Duck, and in the morning you'll find an autograph session with all of the princesses.
Highlight: Disney just announced that, starting this summer, characters from "Frozen" will be onboard the ships, and that summer Baltic sailings by the Disney Magic will involve "Frozen"-themed visits to Alesund, Norway. They also announced that Disney Fantasy will have a "Star Wars"-themed sea day with characters from the films on eight sailings in 2016 including, of course, Darth Vader and the Stormtroopers.
Tip: Don't miss out on the opportunity for your little one to get a phone call from one of their favorite characters — say, Goofy, — telling them how excited they are to meet them on the cruise.
2. Dr. Seuss Characters, Carnival Cruises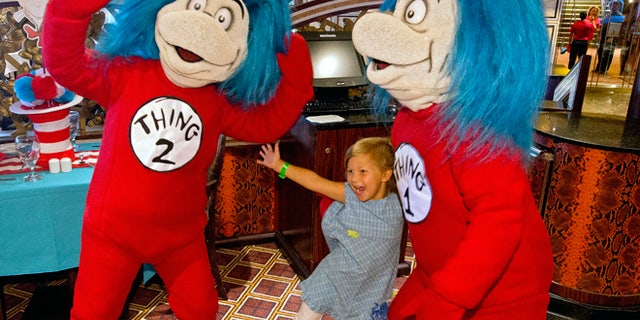 The "Seuss-a-Palooza" includes a variety of opportunities to see the characters, including a playful parade of costumed icons, including Thing 1 and Thing 2 and The Cat in the Hat. Carnival Freedom and Carnival Vista (which launches in 2016) also have Dr. Seuss' Bookville, a colorful reading room for tots
Highlight: The best iteration of the partnership is easily the Green Eggs and Ham brunch, featuring – you got it – Green Eggs and Ham, as well as stacks of red velvet pancakes.
Tip: The ships that don't yet have the Seuss partnership rolled out have visits from Fun Ship Freddy, the line's funnel-shaped mascot.
3. Dreamworks' Characters, Royal Caribbean Line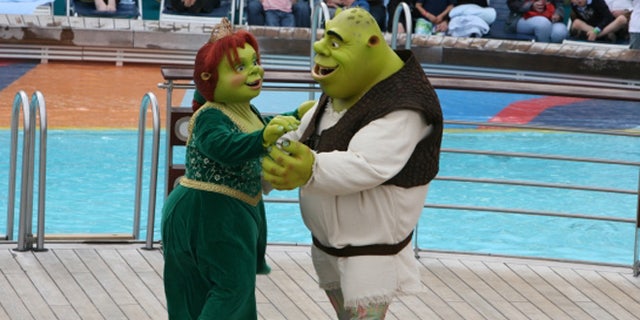 This partnership includes not only screenings of Dreamworks films – including 3D movies – but also a parade of "Shrek" characters like the green monster himself and Princess Fiona, and the "Madagascar" animals.
Highlight: On some ships, you can sign up for breakfasts with character from "How to Train Your Dragon" and "Kung Fu Panda".
Tip: On Allure of the Seas, you can also see a "Madagascar"-themed aquatic show.
4. Nickelodeon Characters, Norwegian Cruise Line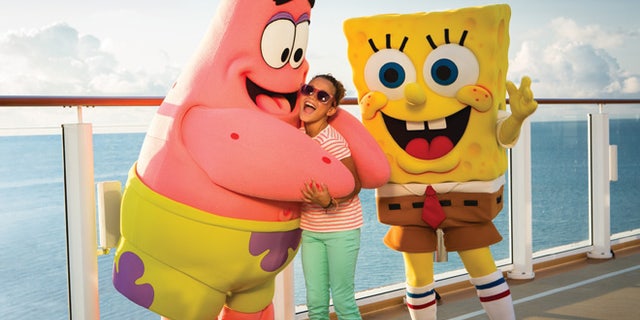 Meet SpongeBob and his friends or Dora the Explorer and her pals at events, including arts and crafts hours, a "pajama jam" breakfast on sea days, a dance party, and autograph opportunities.
Highlight: You can also "get slimed" or get a pie thrown in your face as part of the partnership, with "splash mobs," that involve unannounced messy games on the pool deck.
5. Lego Characters, MSC Cruises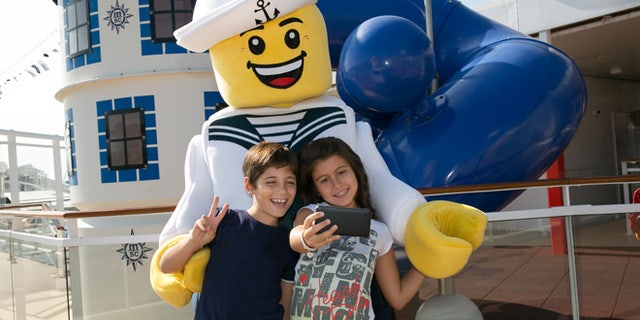 This partnership doesn't just involve playing with Legos – though there are plenty of brightly colored plastic bricks out to play with in both the classic and Duplo sizes in play rooms and, on some ships, in special Lego-themed play areas complete with Lego vertical play walls. On its fleet of 12 ships, the human-size Lego brand mascot, Sailor Walkabout, will pose for pictures onboard alongside the MSC mascot, Do Re Mi, a smiling compass with legs and arms.
Highlight: One sea day is a designated Lego day, with Lego-related games and competitions.