Coolest accommodations for cheapskates
While some hotels and resorts keep getting fancier, adding amenities and hiking their prices along the way, plenty of properties are going in the opposite direction. If you're looking just for a place to crash and don't mind bunking with strangers, animals or in the middle of the jungle, these creative options may fit the bill.
From huts to hostels to bales of hay, here are some of the cheapest – and hippest – accommodations we could find
1. Bale of Hay, Glendale, Calif.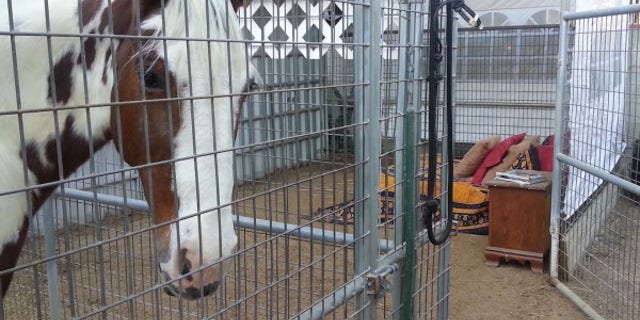 Through HovelStay, a startup that aims to prove that travel can truly be done on a dime, budget-conscious travelers can spend the night on a bale of hay made into a bed, for just $12 a night. The bed, located in an outdoor stall next to a horse, is custom-built from bales of hay into whatever size you need. Here's hoping the horse doesn't snore!
2. Alpaca Farm, Israel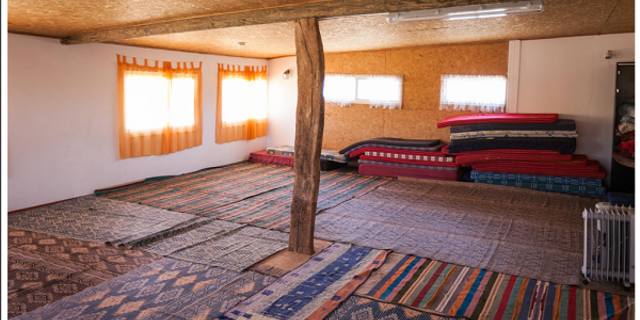 Heading to Israel? Forget a kibbutz and lay your head at an alpaca farm instead. Think of the stories you'll be able to tell! The Mitzpe Ramon farm, which raises llamas, alpacas, horses, donkeys, sheep and camels, can host up to 20 people in a shared studio for $25 per night per person.
The studio has large windows looking out on the farm, a kitchen, dining room, showers, bathrooms and a spacious patio. It comes with some cool bonus activities, too, like touring the nearby Ramon crater sites, going on a picnic with a llama carrying your meal and rides for kids on an alpaca or pony.
3. Moose Hut, Lomsjo, Asele, Sweden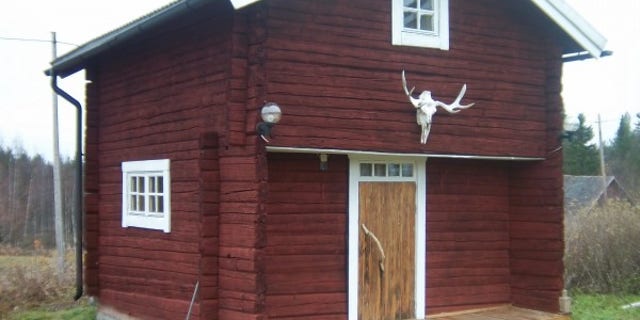 Another option for animal lovers is a moose hut in Sweden, a 19th century rustic log cabin that has a bed and living room, but no kitchen or bath. You'll need to go to the nearby main house for your bathroom needs, but for only $35 per person you get three meals a day, and you might catch a glimpse of the aurora borealis to boot.
4. Couch, Lafayette, La.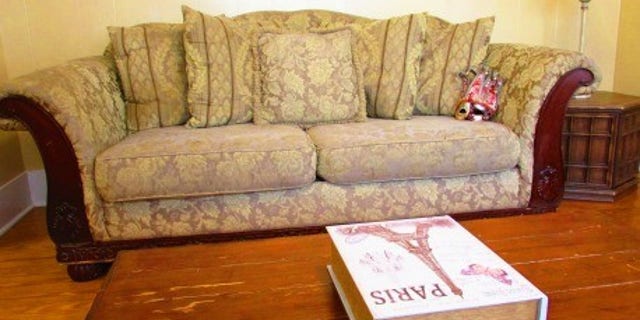 Make like a houseguest and roost on a charming and romantic living room sofa that can be covered with sheets, blankets and pillows for sleeping. You'll find it in a cottage that is close to downtown Lafayette and across the street from the area's Freetown community garden. Not surprisingly, this is one of the cheaper options at just $14 per night.
5. Hawaiian Hut, Big Island, Hawaii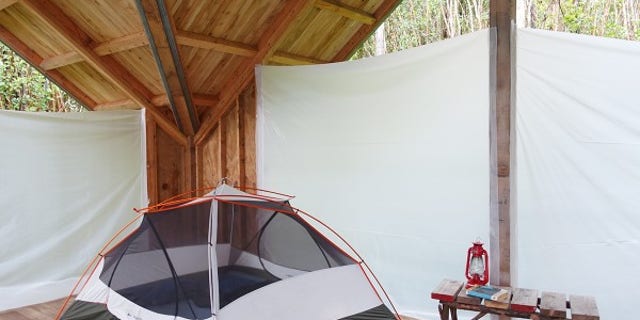 Forget sky-high prices on the Big Island and camp in an open-air rustic hut in the jungle, just 20 minutes from Volcanoes National Park. The cabin has no electricity and limited cell service, so expect to be off the grid. But at $10 a night, it's a steal. Bring your own tent, air bed and candles, and keep in mind that your "bathroom" will be an outhouse.
6. JUCY Campers, California and Nevada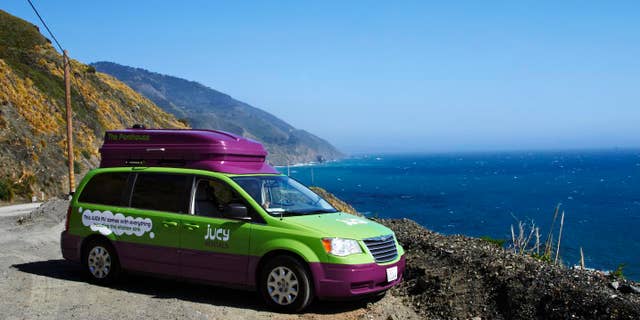 If you're willing to fork over a bit more for your cheapskate accommodations, consider a JUCY camper. These minicampers, start at just $195 for three nights and can be rented in Las Vegas, San Francisco and Los Angeles. And they're perfect for a family road trip.
Pop the container at the top and the cheery, apple-green vans transform into a "pod tent" that sleeps up to four. The passenger seats change into a bed with table, and there's even a TV, DVD, refrigerator and gas burner. You can add Wi-Fi for $10 per day. Road trip up the Pacific Coast Highway, anyone?
7. Generator, Paris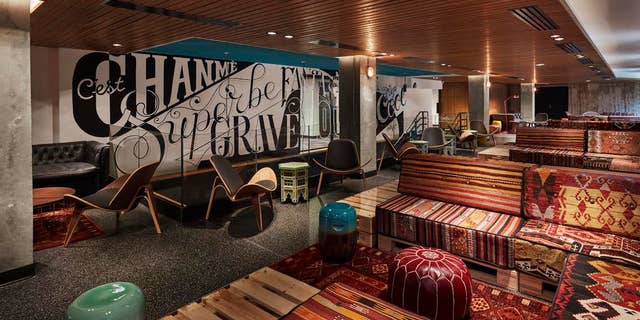 Yes, there actually are hotels that don't cost an arm and a leg and still offer a fun and funky vibe. Head to the City of Lights for a stay in the recently opened Generator, a hostel-style accommodation that starts at just $27 per night.
Generator is targeting millennial backpackers who enjoy more stylish and social experiences. The property has more than 900 beds in 4- to 10-bed shared rooms, private twin rooms and penthouse suites – all with ensuite bathrooms. There are plenty of areas to get to know your hostel-mates in the lobby, bar, restaurant, "chill out" area and rooftop terrace with views of Montmartre and Sacré Coeur.
There are Generators in other major European cities, and new ones will open soon in Rome and Amsterdam.