Consumer group accuses Delta of shaming customers into buying pricier tickets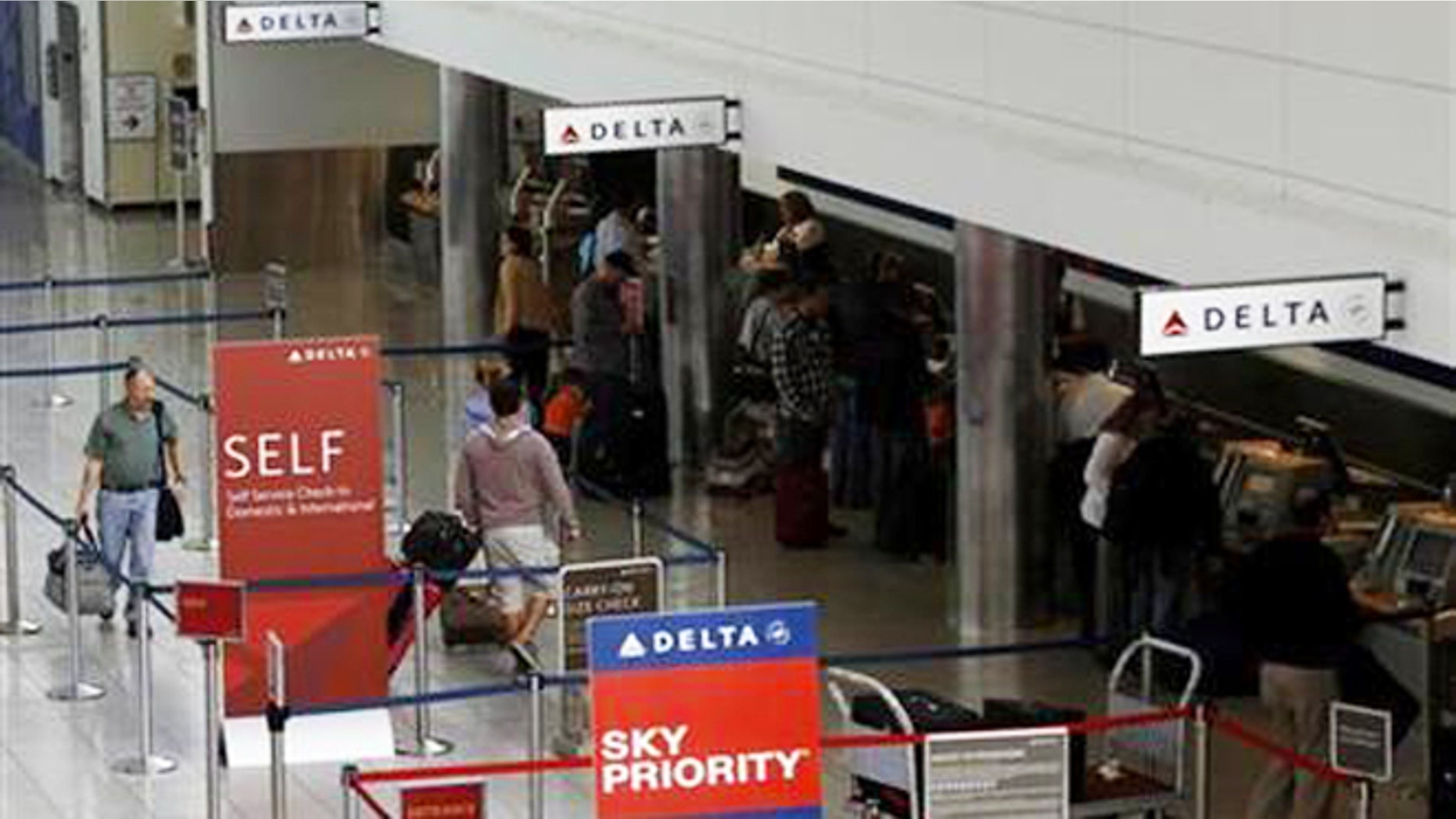 Have you ever felt pressured into buying a more expensive airplane ticket?
A travel consumer group claims that Delta Air Lines is using potentially illegal shaming tactics to upsell customers on basic, lower fares. Flyersrights.org, an organization that advocates for airline passengers,  found that when passengers who book basic fares try to check out on Delta's website, a pop up window appears asking passengers if they want to upgrade to a roomier seat, receive early boarding privileges or a refundable ticket, as well as other extras.
The warning indicates that passengers who choose not to upgrade will be last to board the plane—and therefore may miss out on coveted overhead bin space—and will be ineligible for other extras like free ticket changes and no seat assignments.
"If it works, other airlines will likely try to follow," Paul Hudson, president of flyersrights.org told the Los Angeles Times. Hudson likened the warning to a tactic used to by car dealers that may pressure potential buyers into forking over extra cash for fancy extras, like an upgraded sound system.
Upselling may be a common sales practice, but when it comes to airfares, critics say airlines are luring passengers in with seemingly cheap deals and are not being upfront from the beginning about actual costs.
"Airlines, especially, are trying to upsell you on all kinds of things," Rafat Ali, CEO of the online travel site Skift, said in an interview on NBC Today. "Pay for your bag. Pay for extra legroom on your seat. And the way they do it is to shame you to pay more for anything extra.
For its part Delta says its practices are not meant to shame customers. Airlines spokesman Anthony Black told the Los Angeles Times that the website warning was simply "to make people aware of what they are buying."