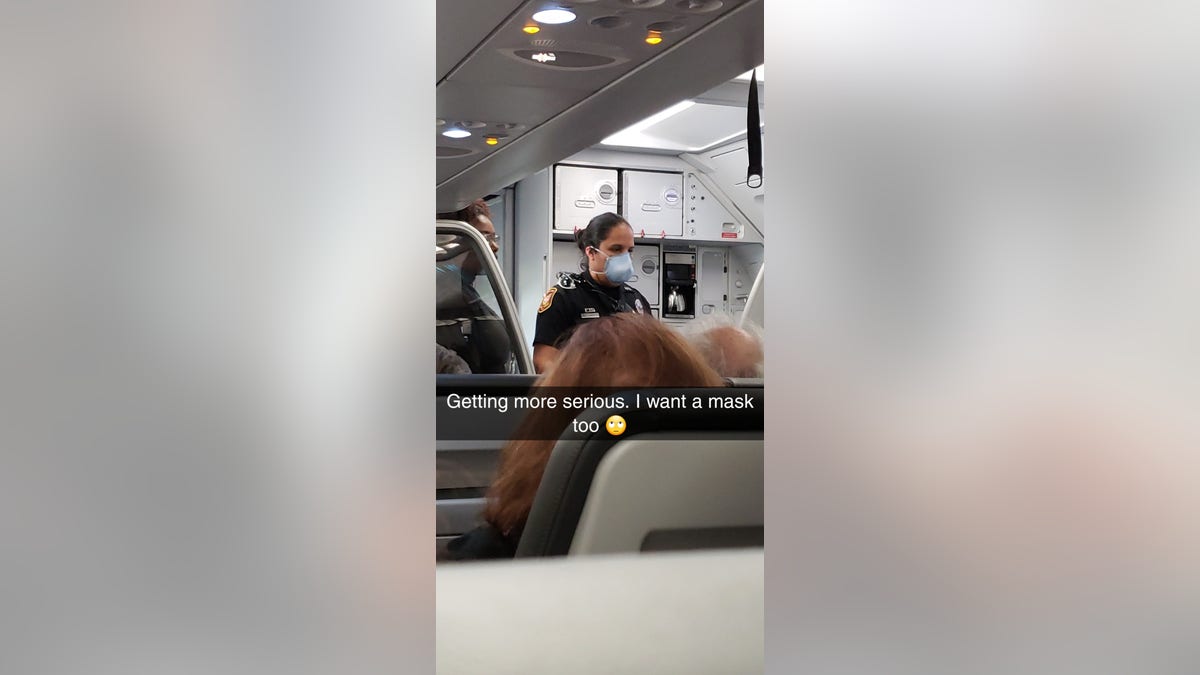 The water at Cleveland Hopkins International Airport is reportedly being tested after six travelers fell ill on an outgoing Frontier Airlines flight to Tampa.
On Wednesday afternoon, the City of Cleveland confirmed in a news release that officials from the Cleveland Department of Public Health, Cleveland Water and Cleveland airport were investigating "all potential causes" for the illness, "including passenger activities before arriving at the airport."
SEE IT: THE CARPET AT NASHVILLE AIRPORT ARE HAVING A MOMENT ON INSTAGRAM
The statement added that all six of the passengers will be interviewed to try to determine a cause for the ailment, which has not yet been identified. The city's statement also confirmed that officials took action once Frontier Airlines suggested a water fountain in the airport may have been used by all of the affected Frontier passengers.
Michele Dynia, a communications manager at Cleveland Hopkins, had earlier said the airport is taking "precautionary measures" in the wake of the incident, Fox 8 Cleveland reported. A source for the outlet also claimed that water tests would be conducted on Wednesday morning. The city of Cleveland confirmed as much in its news release, although they said Cleveland Water has "no known safety issues" at the current time. Cleveland Water and the Department of Public Health will be testing "street-level" samples, and samples from the water fountains, and results will likely be available in 24–48 hours.
The fountains at the Frontier concourse were immediately shut down during the investigation, the statement confirmed.
"On New Year's Day, more than 11,000 passengers traveled through CLE and no other passengers have reported illnesses," they added.
CLICK HERE TO GET THE FOX NEWS APP
The travelers all came down with the illness onboard Frontier flight 1397 on Tuesday afternoon. Health officials boarded the plane upon landing in Tampa to remove those who fell sick. Emergency services were on-hand at the Tampa airport
A fellow passenger who spoke to Fox 8 claimed they were complaining of nausea, and at least one vomited.
As seen in footage shared by WFLA, the rest of the passengers were held on the aircraft after landing in Tampa.
"The sick air passengers have been taken off; they are being interviewed," a crew member can be heard telling travelers still stuck on the aircraft. "You're going to be informed as to what to do if you become sick over the next couple of hours. After you're briefed on that, they are going to release you. It shouldn't be much longer."
In a statement, Frontier said the cause of the illness "remains under investigation." A representative for Frontier Airlines was not immediately available to provide an updated statement.
FOLLOW US ON FACEBOOK FOR MORE FOX LIFESTYLE NEWS
The Associated Press contributed to this article.