Chicago politician cracking down on 'fake' support animals at city's airports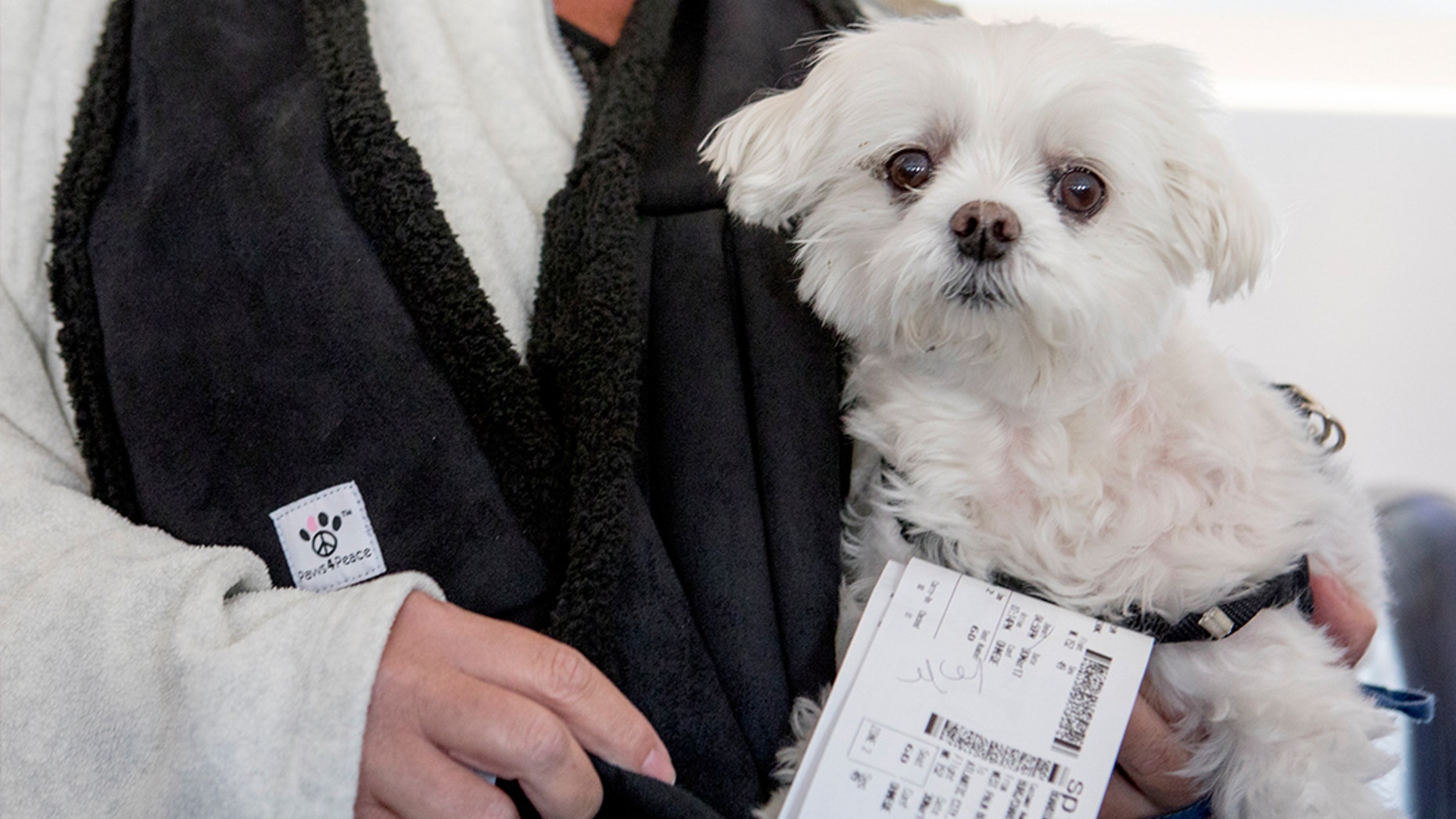 As national debate over the parameters for support animals in the high skies picks up strength, one Chicago politician hopes to tighten the leash on "fake" service and emotional support animals in the Windy City's two largest air hubs.
Chicago City Council member Edward Burke introduced an ordinance this week that would fully ban all animals without proper documentation from O'Hare International Airport and Chicago Midway International Airport, NBC News reports.
SIBERIAN AIRLINES PASSENGER PUNCHES, STRANGLES AND ASSAULTS PASSENGERS, CALLS BABY A 'SLUT'
"While the intention of this ordinance is to ensure that passengers who need to be accompanied by service or emotional support animals in Chicago can do so, it is also important to put in place a set of rules that screen out any animals which do not serve a legitimate or officially recognized purpose," said Burke of the proposed measure, dubbed "Rules Proposed to Ground 'Fake' Comfort Animals at Chicago Airports."
Under the ordinance, service animal owners would have to give the Chicago Department of Aviation documentation from both a veterinarian and licensed medical or mental health professional proving that their animal's comfort is medically necessary at least 48 hours in advance of a trip, NBC reports.
Owners also have to prove that the pets have been vaccinated within one year of travel time.
Nevertheless, Burke's plan "would not apply to trained police dogs or to canines under the control of sworn peace officers."
SAN JUAN MAYOR USED HURRICANE FOR POLITICAL GAIN, STORM-RAVAGED RESIDENTS SAY
Further, the long-serving Democratic alderman has no puppy love for offenders, who would face eviction from O'Hare or Midway and fines up to $250.
According to NBC, "what Burke says often goes in Chicago," where he has served on city council since 1969.
The proposal comes weeks after a woman made national headlines for being denied her emotional support peacock on a United flight departing Newark Liberty International Airport, while a child was recently injured on a Southwest flight by an emotional support dog.
Further fueling the flames, Delta and United have rolled out new policies for service and emotional support animals as of March 1, TravelPulse reports. A comparison reveals that Burke largely based his proposal off of Delta's stricter requirements for emotional support and service animals, too.