Carnival cruise ship crashes into dock, causes gangway to hit parked cars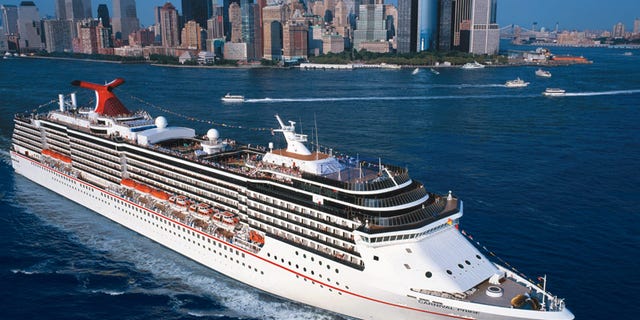 NEWYou can now listen to Fox News articles!
A Carnival cruise ship struck a passenger gangway while docking in Baltimore on Sunday.
The cruise line says no one was injured during the incident, but the ship's misaligned port entry caused a boarding bridge to crash onto several parked vehicles on land below.
"Heard it like a crash and felt it and then heard something crashing from outside as well," passenger Debbie Squires told Baltimore's WJZ.
After being struck by the front of the ship, the damaged passenger walkway collapsed on top of three parked cars that were owned by cruise employees, not customers.
Carnival Cruise Lines representative Jennifer De La Cruz said the gangway was not in use at the time, and no one was in any of the vehicles hit by the gangway.
She also said damage to the Carnival Pride was minor, and that it planned to depart on time Sunday evening for its next scheduled sailing.
The ship was returning from an eight-day trip to the Bahamas.
At this time, it remains unclear what caused the ship to hit the bridge but the accident is being investigated jointly by the U.S. Coast Guard and the cruise line.
The Associated Press contributed to this report.