Beware of plane pickpockets: Woman caught stealing from passengers and crew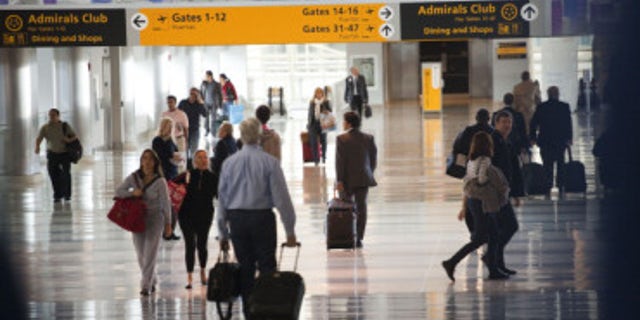 You'd think that pickpockets may think twice before peddling their trade in the close confines of a plane. But thieves do work at 35,000 ft.
This week a particularly brazen thief got mid-air sticky fingers—after appearing on the show "Judge Judy".
On Wednesday, Melissa Perez was arrested and charged with grand larceny and possession of stolen property after flying into New York's John F. Kennedy Airport on an American flight from Los Angeles, reports NBC News. Perez was on her way home from LA where she was appeared as a guest complainant in front of "Judge Judy" Sheindlin. A spokeswoman for the show said Perez "lost her case," and didn't indicate when the show will air.
Authorities say that a female crew member onboard Perez's flight noticed that her tote bad —which contained an iPad and other personal items -- was missing. The pilot made a public announcement asking passengers to help the crew search for the missing bag. Then, 45 minutes before landing, someone noticed the missing iPad cover under a seat and the stolen tote bag close by--but no iPad.
A crew member said she had earlier seen Perez stow the bag under the seat, according to Port Authority spokesman Joe Pentangelo, which prompted officers to search Perez. They recovered the iPad in her carry-on bag. In addition, Perez allegedly snatched another passenger's passport and bank card, which was also recovered after Perez reportedly hid them in her underwear. Police say they also found a prescription bottle containing 10 grams of marijuana.
The incident is a reminder to watch your things on a flight and another reason you may want to invest in this anti-theft bag that's selling like hot cakes.