Battle in Luxe Cruise Industry Heats Up: Crystal Goes 'All Inclusive'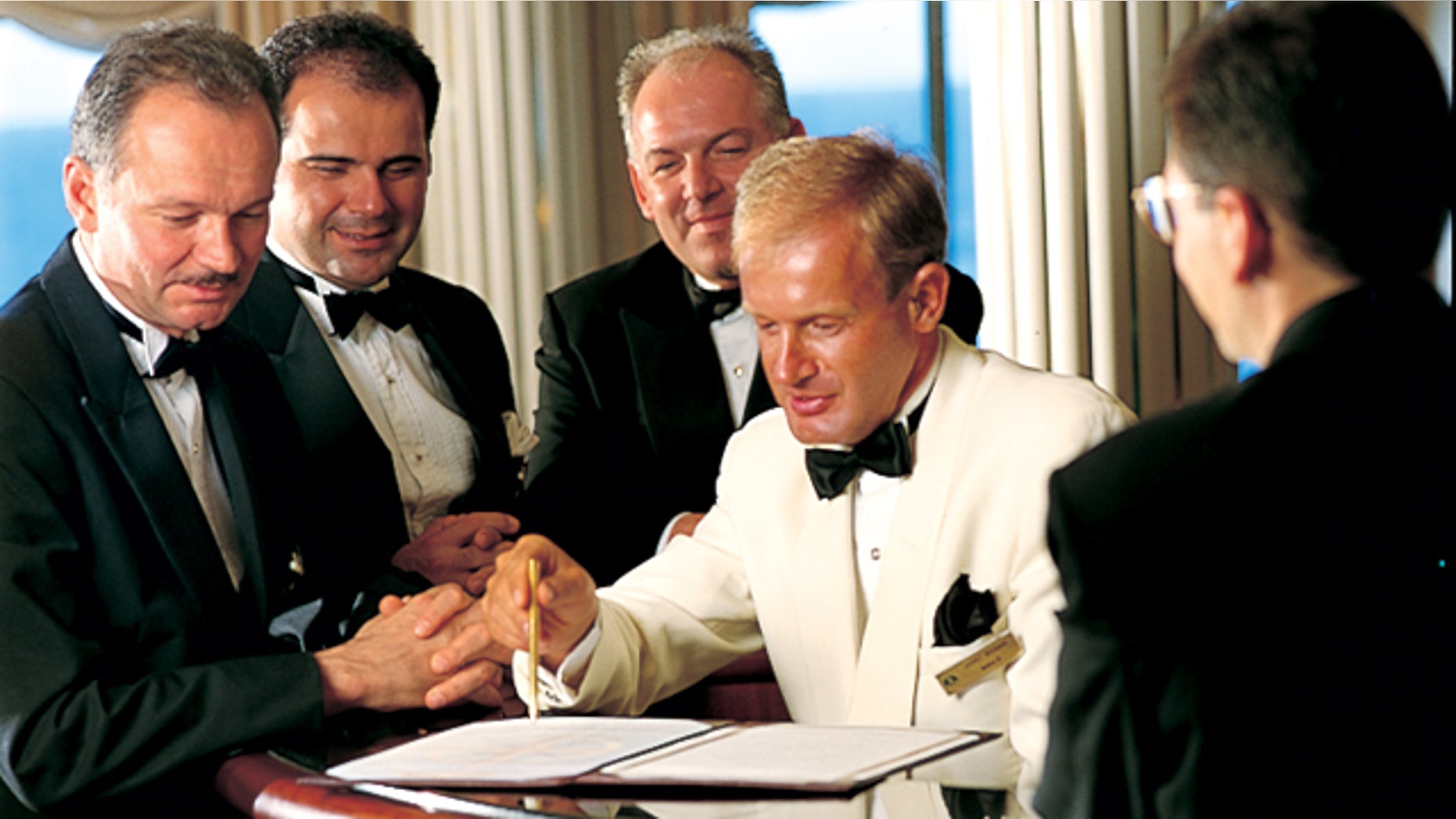 The major cruise lines fall into four main pricing and quality categories: mainstream, premium, upscale and luxury. At the top of the ladder, almost all the luxury cruise lines shared one attribute: all-inclusive pricing, meaning all alcoholic drinks and crew member gratuities were pre paid and included in the cruise fare.
But one luxury line, Crystal Cruises, although fully qualified as luxury in every other aspect, did not have this policy. Drinks and gratuities were still charged separately. But Crystal has now announced that will change to an all-inclusive policy in early 2012, meaning the cruise fare will now cover all beverages and crew gratuities onboard.
This will begin on both Crystal ships with the first transatlantic cruises to Europe next year. We talked to luxury cruise pioneer Bill Smith, VP of Sales and Marketing for Crystal Cruises, about the upcoming changes.
FBN: Hello Bill. I want to start by saying I welcome this change at Crystal solely because it will make my job so much easier. I can now just say, 'All luxury cruise lines share one attribute; the all-inclusive cruise fare.'
Smith: Yes, I understand. We have always been the asterisk in luxury cruise lines before.
FBN: Would you agree that all luxury cruise pricing had just become far too complicated -- from 'two for one cruise fares' to 'free airfare' and 'free hotel stays?' It seems impossible to compare value among the current four luxury cruise lines (Crystal, Regent, Seabourn and Silversea) because the policies on what is included with the cruise fare varies so much.
Smith: I know exactly what you are saying. Crystal was the last luxury cruise line to charge separately for drinks and gratuities, but for the last two years we included a large "As you Wish Onboard Credit" (as much as $2,000 per cruise) with every cruise, which you could use for any onboard purchase you wanted. We thought this was the best way to offer value in cruising, but we are now seeing that a simple policy may be the better policy.
FBN: I have seen that luxury cruisers love the convenience of not having to sign separately for items onboard during the cruise. Why does that make sense to certain cruisers when it actually costs more in the end?
Smith: Once again - simplicity. For example, we carry a lot of single ladies on our cruises, and many of them find it awkward to be handed a bill after every drink. Luxury cruisers like to feel at home on a ship, and the ability to just ask and receive something makes the experience more personal, like a friend's home or a private yacht. There is also less awkwardness in a group of people when you don't have to talk about who is paying for the drinks.
FBN: I can understand that. Would you say a similar awkwardness applies to gratuities?
Smith: Absolutely – possibly even more! Is there anything more complicated than finding hundreds of dollars in cash on a cruise ship, filling envelopes, and then having to find your waiter, maître d' and room steward just to give them your tip? This is a very complicated process, and luxury cruisers would rather not be bothered.
FBN: The very process of tipping is awkward on all cruise ships, not just luxury ships. But do you think it will affect the performance of your servers not to be working for gratuities anymore?
Smith: No, I really don't think so. Our crew takes real pride in excellence in service as a Crystal tradition. I am sure it will stay that way even when the gratuities are paid by the cruise line instead of the guest.
FBN: Will your guests have to sign for anything anymore?
Smith: In the past, they had to sign for drinks and they had to sign to give the recommended gratuity in our specialty restaurants, but that will go away. You will still have to sign for shore excursions and spa treatments, and if you want to tip something extra it is still allowed, but certainly not obligatory or even expected.
FBN: How do you think your change in policy will affect the luxury cruise sector?
Smith: Well, keep in mind that we have a 65% repeat cruiser rate on Crystal ships, so we never change anything too quickly. For example, we still have traditional dining, but we now also offer open seating. But with this new policy beginning in 2012, I think people will see Crystal as the best value in luxury cruising. We will end the "As You Wish" credits, so our new inclusive cruise fares will be very enticing.
FBN: You predict they will be very competitive.
Smith: Let's be honest – it takes a lot longer to raise cruise fares than it does to lower them. The cruise industry was just recovered from Sept. 11 when we got hit with the 2008 recession. At Crystal, we are already predicting a tough year for 2012 and we have priced accordingly.
FBN: One of your competitors has gone much farther with inclusiveness. Regent also includes some shore excursions and pre-cruise hotels with the gratuities and drinks. Do you think Regent has possibly gone too far?
Smith: Well, I let Regent speak for itself, but I think the difference is in the onboard experience. We offer so much more in terms of entertainment, enrichment lectures, daily classes in music, art, languages, movies, etc. I suppose Regent sees shore excursions as a way to compete with the onboard Crystal experience, which is different from Regent.
FBN: Any last words?
Smith: I just want to say that we are already seeing a positive response to this announcement, from our regular cruisers and from new people. I believe a lot of new guests will be meeting our regular Crystal cruisers next year.
Cruising 101
As always – if you need to know more about cruising we urge you to consult our Cruising101 FAQ.
I started writing about stock market investing for Motley Fool in 1995, but previously I worked aboard cruise ships. I co-started CruiseMates.com, the first cruise travel guide on the Internet in New York City in 1999. CruiseMates, one the Web's top cruise travel guides was acquired by Internet Brands in Los Angeles, CA, in 2006. Once CEO, I am now the editor of CruiseMates.