Insider Tips for Planning a Cruise in 2011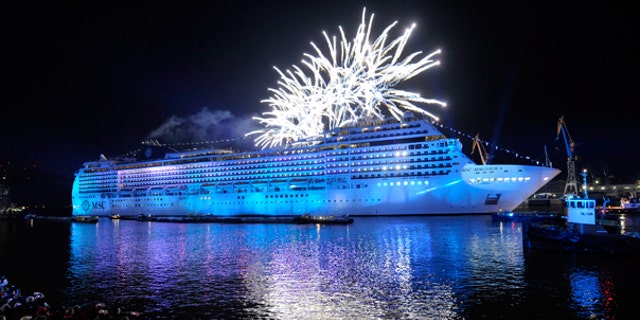 Oil prices have skyrocketed on political unrest in the North Africa, which could lead to cruise lines changing itineraries and increasing prices to cover costs.
With so much in flux right now, we checked in with Michelle Fee, president and CEO of CruisePlanners, one of the biggest cruise agency franchisers in the U.S., for the best cruise booking strategies this year.
FBN: Michelle, where do you recommend people look when they want to find cruise bargains?
Fee: I recommend that people subscribe to newsletters from as many cruise sources as possible, including cruise lines, agencies and Web sites.
FBN: And what exactly should people look for?
Fee: Look for the cruise lines making moves with offers like lower deposits, third and fourth guests at lower prices and onboard credits--then you know they are trying harder to fill certain ships.
FBN: People need to remember that price is based on demand, and if a certain region has extra capacity, then prices will drop; but if the ships are already filling up then prices will be higher. So – where are the bargains this year?
Fee: This year it looks like Europe is where the most bargains are to be found. There are a lot of ships moving to Europe for the summer season -- Norwegian Epic, Disney Magic, Royal Caribbean's Mariner of the Seas. These deployments were planned a year ago when they thought Europe would be stronger now -- but we are seeing a number of "moves" by the cruise lines to sell cruises over there. So that is where the bargains are right now.
FBN: Should people book right away or should they wait and see where prices go?
Fee: Well, it is true that you often see prices drop right at the time final payments are due (about 90 days before the sail date) because more people than usual are canceling their cruises instead of making that final payment these days. But if you see a price you like, I say jump on it, because there are other advantages to booking early. You get the stateroom and dinner arrangements you want, and the cost of air to Europe is already up some from last year will very likely go higher still. The good news is that the cruise lines take air costs into consideration when they price a cruise. They know there is a limit to how much people will spend overall to take a vacation.
FBN: There are more ships going to Europe this summer than usual, but on the other hand there are fewer ships in Alaska this season.
Fee: That's right, and as a result we are seeing prices holding up in Alaska right now. There aren't many discounts or sales being announced.
FBN: So, if you want to see Alaska maybe you should wait until 2012 when more ship return to the region.
Fee: Well, think most people decide they want to see a certain region and they just look for the best price, but what you are saying certainly makes sense. By the way, with Alaska cruises you can save by flying into Seattle instead of Vancouver, but you should look carefully at the difference in itineraries.
FBN: Where do you see the best deals in the Caribbean?
Fee: The Caribbean is always popular, especially with this cold weather, but next fall there should be significant discounts – when summer vacation is over – because many of those ships going to Europe this summer will be returning to the Caribbean this fall, excluding holidays of course. There is going to be a lot of capacity there at the end of 2011, but also keep in mind that some ships are staying in Europe longer, as late as November.
FBN: The recent uncertainty around the world has caused some cruise prices to drop in the last few weeks. But many cruise lines dropped their "price guarantee" policy that says you pay the lower price (or get an onboard credit) if your cruise gets cheaper after you book it. Which cruise lines still have that price guarantee policy?
Fee: Basically, you can get the lowered price on any cruise if your final payment due date has not passed (usually 60 to 90 days out, depending on the length of the cruise). After that, there isn't much you can do if the price drops – the only exception being Carnival Cruise Line's "Early Savers" program, which guarantees the lowest price up to the day just before your cruise sails. On other cruise lines, if you see a price drop, you can request an upgrade and you might get it, especially if what you paid is now equal to the cost of a higher category cabin.
FBN: So Carnival is the only cruise line left giving a price guarantee? Are there any drawbacks to it?
Fee: Yes, Carnival is the last and you have to book into the "Early Savers" program. The only drawback comes if you have to cancel the cruise -- you will lose your deposit, and these days more people are canceling cruises. You can move your cruise to a different sail date, but you have to pay a penalty fee.
FBN: Okay, thank you Michelle. Any final words for our readers?
Fee: Just this: Bottom line, there is no way to really predict where these prices are going a year out or more, so if you see a deal you like now, I say "pull the trigger."
Michelle fee is the founder of CruisePlanners – one of the largest and most successful turnkey cruise franchise companies in the U.S.
Cruising 101
As always – if you need to know more about cruising we urge you to consult our Cruising101 FAQ.
I started writing about stock market investing for Motley Fool in 1995, but previously I worked aboard cruise ships. I co-started CruiseMates.com, the first cruise travel guide on the Internet in New York City in 1999. CruiseMates, one the Web's top cruise travel guides was acquired by Internet Brands in Los Angeles, CA, in 2006. Once CEO, I am now the editor of CruiseMates