Bargain Hunting for European Cruises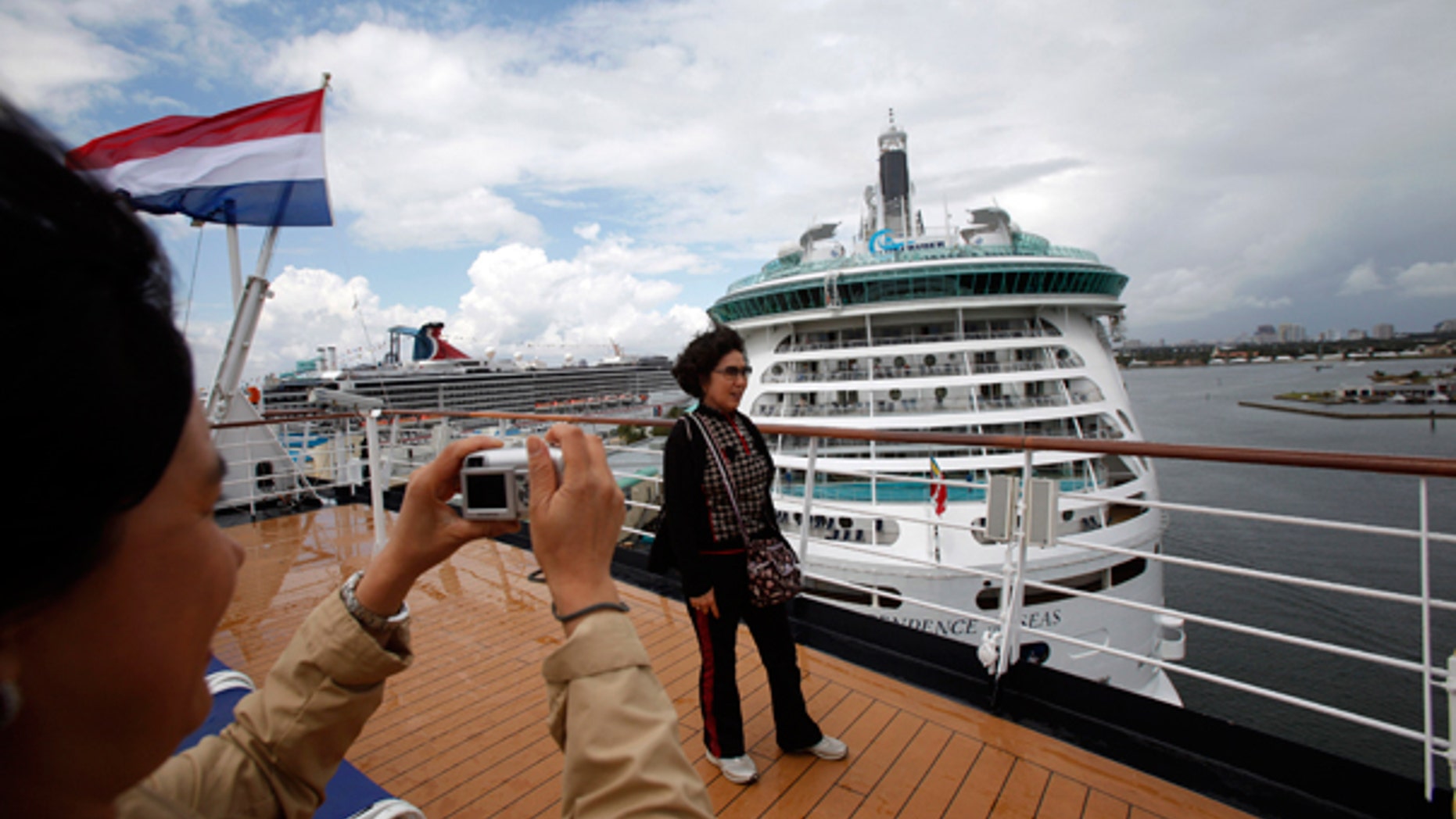 Two weeks ago, we advised readers to watch for cruise bargains less than three months from the sailing date because payments are due 90 days before leaving the port. This year, more people than usual are postponing or canceling their cruises, and that frees up previously-reserved space that the cruise lines have to sell last minute (well, the last 90 days before sailing), creating more bargain deals for travelers.
Let's first look at European cruise prices more than 90 days out: The lowest category inside cabins (no windows) on cruises of seven days or less are selling for about $100 per day per person ($700 per person, per cruise).
Royal Caribbean's Voyager of the Seas has a July 2 Mediterranean cruise from Venice starting at $719 for an inside stateroom. An oceanview (window) stateroom starts at $899 and a balcony  stateroom at $1,029.
But the same cruise departing June 4 -- which is now less than 90 days away -- starts at $499 inside, $699 window and $899 for a balcony cabin.
Most people prefer balcony cabins because they offer more room and have a private ocean view with fresh air. Once you have had a balcony cabin, it is hard to settle for less. For the price of a plain ocean-view cabin (non-opening window) on the July 2 departure, you can now get a balcony cabin on the June 4 cruise of Voyager.
Here is another bargain-finding tip: The price for any stateroom is based on demand, and a ship that has an abundance of staterooms in a specific category usually has to sell those staterooms for less. Older ships tend to have far more inside cabins and not so many verandah cabins; if you like inside cabins, look for older ships. If you like balcony cabins, look for newer (post-2000) ships.
Norwegian Epic, sailing out of Barcelona this summer, has an abundance of balcony cabins that tend to cost less than verandah staterooms on other ships. But it has very few inside staterooms, so they sell out quickly without much discounting.
The Seven-Day Bargain in Europe
Seven-day cruises cost less on a per-day basis because most Americans who fly to Europe prefer longer voyages. But you can always book a hotel for a week and then take a seven-day cruise. Many people miss sightseeing in the city where their cruise originates because they fly in and board the ship on the same day. Getting to a city before the sail date allows you to get used to the time change and see the sights before setting sail.
Below are more seven-day cruise bargains in June, which is a bargain month now for two reasons: June sailing dates are now less than 90 days away, and June is the shoulder season in Europe. European summer vacations tend to start later and peak in August, so there is less demand from Europeans for June cruises.
Voyager of the Seas sails roundtrip from Venice to Slovenia; Ravenna and Bari, Italy; and Dubrovnik, Croatia. This itinerary is designed mainly for Europeans who want to enjoy the ship; except for Dubrovnik, these ports are not of much interest to Americans.
Royal Caribbean's Adventure of the Seas has a better seven-night itinerary: Malaga to Valencia (Spain), then Rome to Florence (Italy) and the island Corsica. Inside staterooms start at $599, oceanviews at $699 and balcony cabins at $799 per person.
Norwegian Epic has an enticing seven-day itinerary for Americans and it leaves from Barcelona, which means a more affordable flight. From Barcelona, it sails to Livorno (the port for Florence, Italy), Civitavecchia (the port for Rome), Naples (where you can visit Pompeii, the famous ruins of the volcanic eruption of Mount Etna in ancient Roman times), and then on to Majorca, the Spanish resort island with the most fun shopping in the Mediterranean.
In Majorca, do not just walk off the ship or take a tour. Instead, take a cab to the Cathedral of Santa Maria of Palma; behind the cathedral is the old city with miles of narrow pedestrian streets with wonderful shopping. Don't forget to look for Majorca pearls, which are considered the best imitation pearls in the world.
Norwegian Epic has balcony cabins available June 5 for $1,099, but the prices go up sharply until October when they return back to bargain levels.
October signals the end of shoulder season, but many ships are staying in Europe longer than normal this year. There is nothing wrong with visiting Europe in September or October, especially the Mediterranean. The temperatures and the prices both go down.
If you want to see antiquity, Royal Caribbean's Navigator sails from Rome to Sicily, Athens, Ephesus and Crete. These seven-day cruises start at $749 per person for inside cabins; for the best prices on balcony cabins look to cruise in October.
Cruising 101
As always – if you need to know more about cruising we urge you to consult our Cruising101 FAQ.
I started writing about stock market investing for Motley Fool in 1995, but previously I worked aboard cruise ships. I co-started CruiseMates.com, the first cruise travel guide on the Internet in New York City in 1999. CruiseMates, one the Web's top cruise travel guides was acquired by Internet Brands in Los Angeles, CA, in 2006. Once CEO, I am now the editor of CruiseMates.