Bananas: Airline passenger asks for gluten-free breakfast, gets ripe banana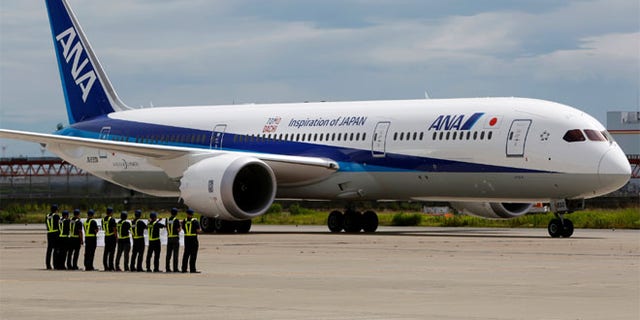 Does a single banana qualify as a complete meal? The flight crew at All Nippon Airways seems to think so.
According to airline passenger Martin Pavelka, a Londoner who suffers from celiac disease, the cabin crew on his recent All Nippon Airways (ANA) flight from Tokyo, Japan to Sydney, Australia fulfilled his request for a gluten-free breakfast by providing him with a single banana — salt and pepper included, of course.
"All other passengers were served a full breakfast meal consisting of eggs, sausage, mushrooms, bread, and yogurt," Pavelka told the Evening Standard.
"This was a nine-hour flight," Pavelka explained. "Although definitely gluten-free, the banana did not keep me full for very long."
Even if a single banana were enough to sustain Pavelka for the final leg of his flight, it wasn't exactly what he had in mind when purchasing his 1,200-pound ($1,550) ticket. In fact, when the attendant provided Pavelka with the banana, he was convinced the whole thing was a joke.
Pavelka added that his fellow passengers started laughing when he complained to a female flight attendant, who seemed to agree that "something wasn't right."
"In my opinion, I don't think they really get the concept of allergies and alternative meals," he told the Standard.
FOLLOW US ON FACEBOOK FOR MORE FOX LIFESTYLE NEWS
Pavelka says that the airline has yet to sort out his complaint, although a spokesman for All Nippon Airways claims that the company contacted him to apologize.
"ANA takes great pride in providing an exemplary customer experience for all passengers, and for this one passenger we did not meet his expectations," they explained in a statement obtained by the Standard. "We have apologized to him personally and as a result of his experience we are reviewing our policy on gluten-free options and how they are served."
ANA also told the Standard that Pavelka's recollection of his fellow passengers' breakfasts was inaccurate; they were only given a "snack" as well.