Baby born in plane toilet named after Emirates Airline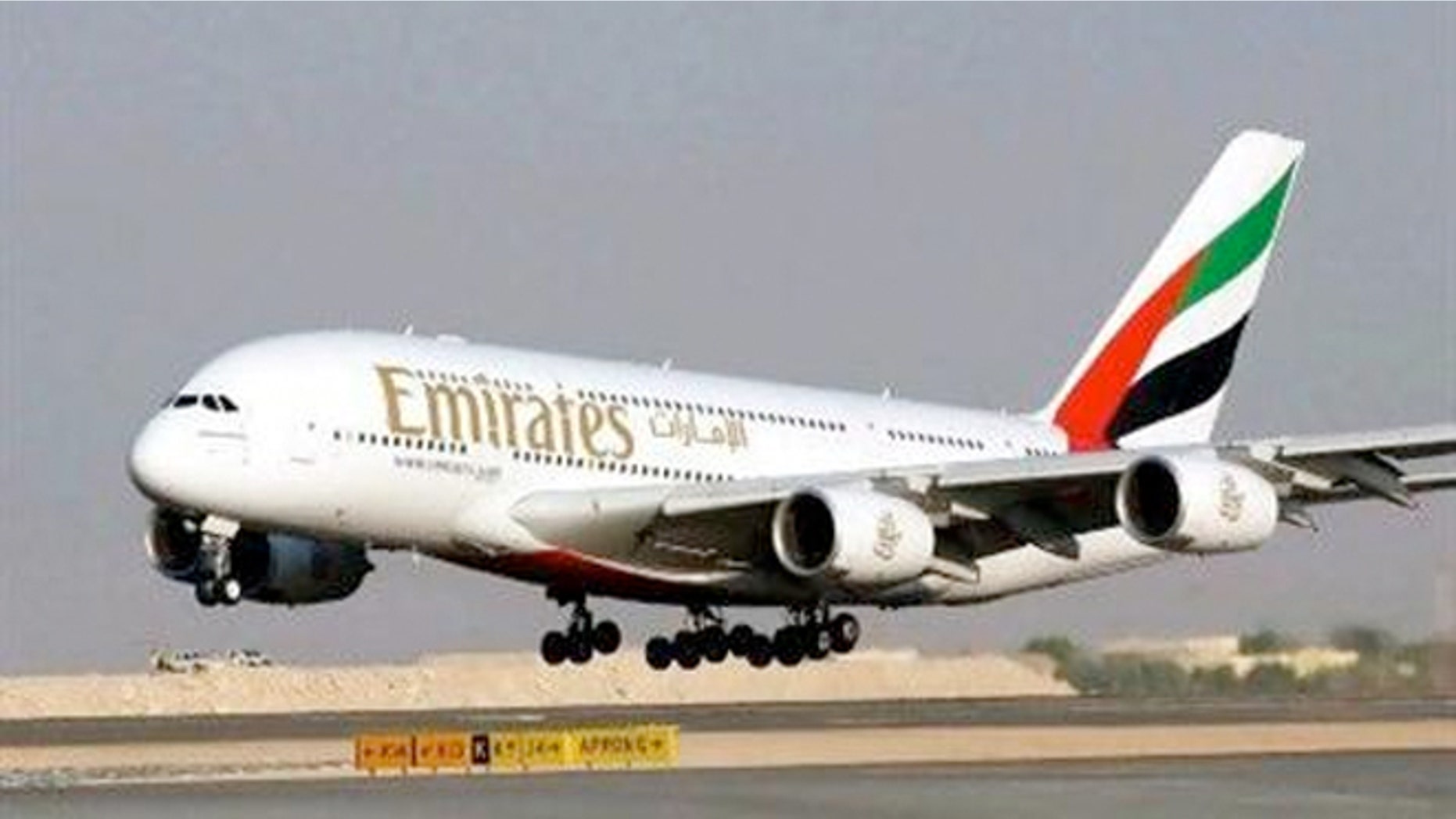 A baby boy born mid-flight on an Emirates flight traveling from Dubai to Manila was named 'EK' --after the Emirates airline code.
Flight number EK 322 was forced to make an emergency landing on Aug. 22 in Vietnam after a Filipina woman delivered the baby in the aircraft toilet, according to the Gulfnews partner website XPRESS.
Two nurses and four flight attendants reportedly helped deliver and care for the child, who was pre-mature at 27 weeks. One of the nurses says after seeing the mother in pain, she followed her to bathroom where she found the newborn inside the toilet turning bluish-brown.
She and another nurse on board helped clean the amniotic fluid from the baby's mouth, nose and ears. Meanwhile, the flight attendants gave the mother and child oxygen masks, and kept baby warm with two LED reading lamps attached to the passenger seats.
XPRESS reports that the mother has been released from the hospital, but the baby remains in critical care.