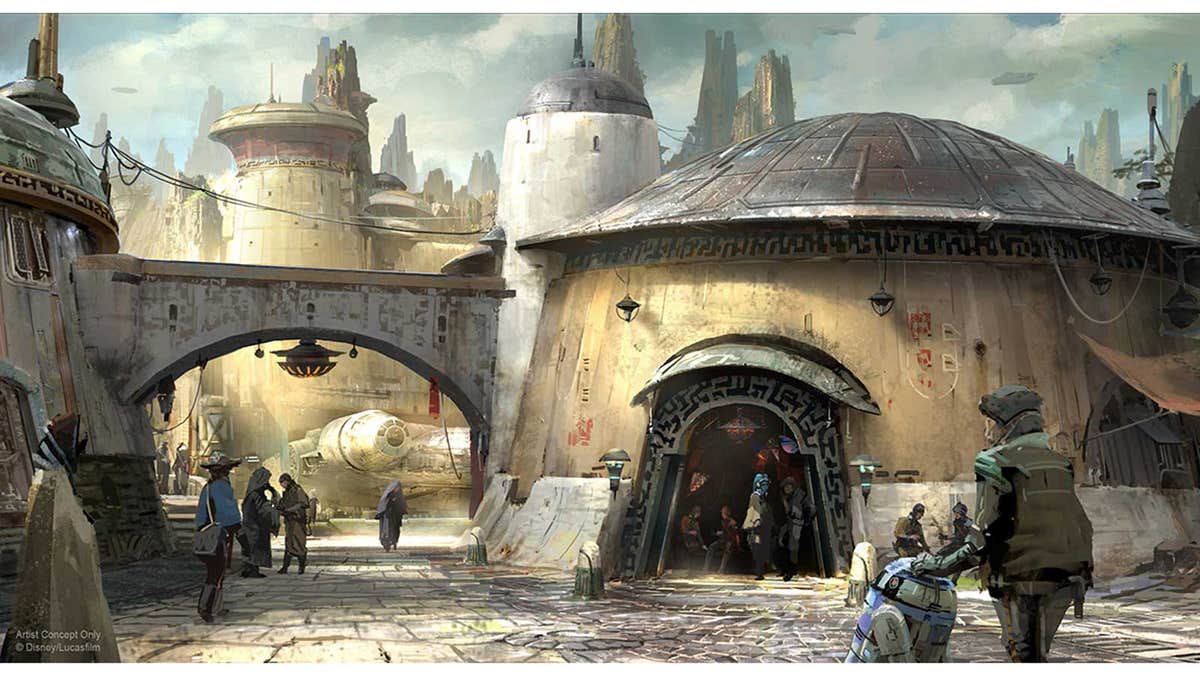 The "Star Wars" universe is about to get a little bigger, according to a few Disney Imagineers and Lucasfilm luminaries.
On Saturday, the group of creators revealed all new details of the upcoming Star Wars Land park at both Disneyland in Anaheim, Calif. and Disney World in Orlando, Fla.
In February, Harrison Ford shared a few key details of the new land as part of "The Wonderful World of Disney: Disneyland 60" celebration, including that the park will have three all new rides instead of two thanks in part to the latest film's astonishing success. But now, the creators of the project say it will be much, much more than a few rides.
Star Wars Land will be more of an immersive experience than ride, according to Mashable. It will all take place at an "outpost" planet that doesn't exist yet in the Star Wars universe and is located "somewhere on the Outer Rim -- lying on the edge of the Unknown Regions."
More From Travel + Leisure
Disney Parks Blog shared even more tantalizing details of the new planet's backstory:
"The remote village was once a busy crossroads along the old sub-lightspeed trade routes, but the prominence of the outpost has been bypassed with the rise of hyperspace travel. Now home to those who prefer less attention, it has become a thriving port for smugglers, rogue traders and adventurers traveling between the frontier and uncharted space. It's also a convenient safe haven for others intent on avoiding the expanding reach of the First Order."
LucasFilm and Disney Parks have yet to spill the name of the Outer Rim planet, but did note that park attendees will have the opportunity to choose between good versus evil by working for either the Resistance or choosing the dark side with the First Order.
"There are going to be a ton of opportunities to help out and support the Resistance, lots of smugglers and bounty hunters who are looking for a little bit of help and might be willing to offer you up a side job, and for those of you who are interested in supporting The First Order, that will absolutely be an opportunity as well," Disney Imagineer Asa Kalama said at the panel.
The experience will also come with a few intelligent design details, including the use of RFID wristbands, which Disney World already employs to allow characters throughout the park to learn about guests as they walk through the park.
The experience is set to open in 2019.