Antarctic Cruise Ship Runs Aground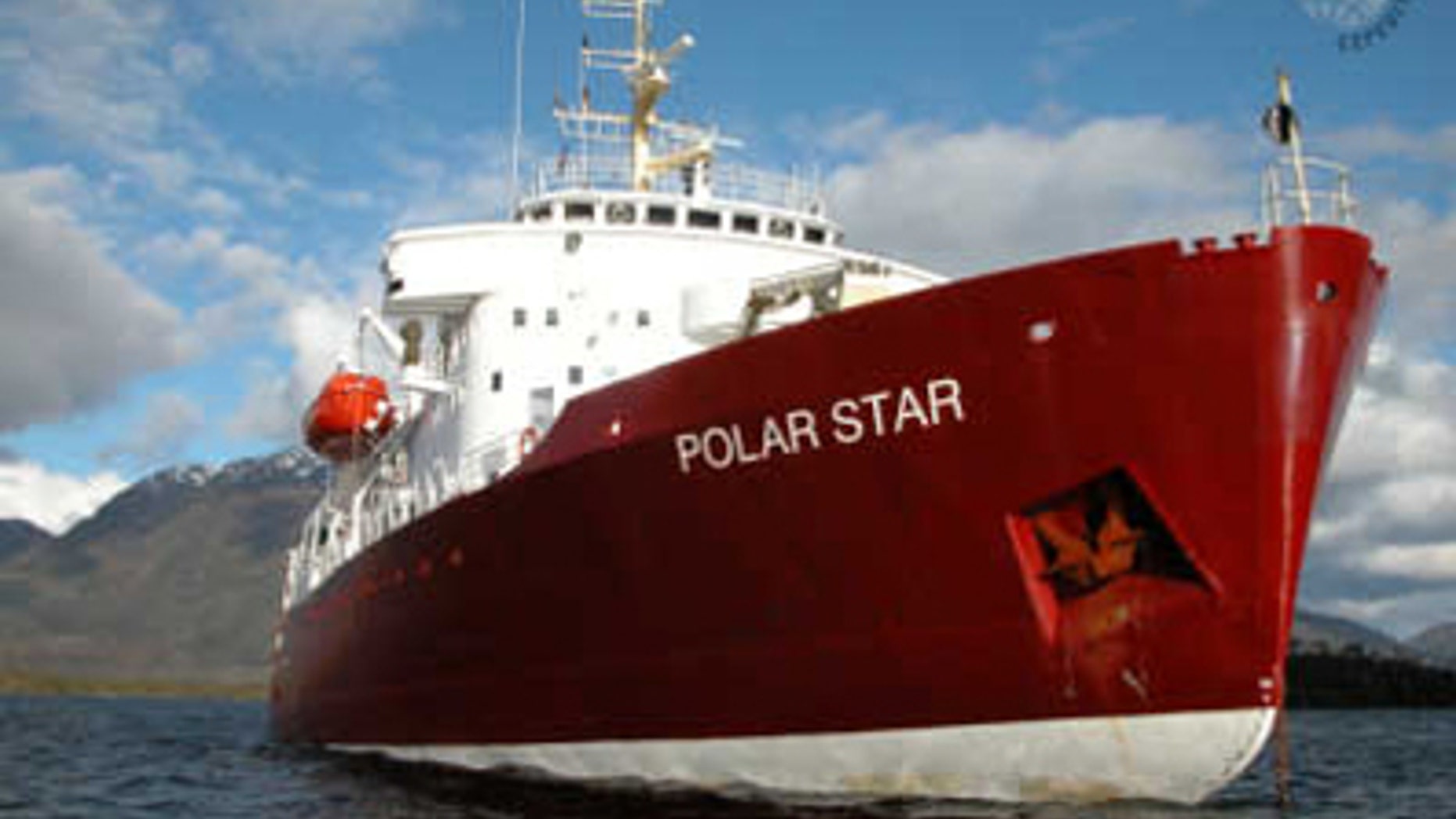 BUENOS AIRES – A cruise ship carrying 115 people, including American, British and Australian tourists, was stranded Monday after running aground on its way back to Argentina from a visit to Antarctica.
Rescue workers based at the Chilean port of Punto Arenas were evacuating the ship, which left the southern Argentine port of Ushuaia last week with 80 passengers and 35 crew members, the Argentine Army said in a statement.
The "Polar Star," which flies the Bahamas flag, was not significantly damaged when it ran aground in the Matha Strait, and its 282-foot (86-meter) hull was not breached, officials said.
The passengers included 32 Americans, nine Canadians, 14 Britons and eight Australians, and the majority of the crew was Filipino, according to the International Association of Antarctica Tour Operators.
Interest in Antarctic tours has soared over the past decade, with the number of visitors doubling in five years -- and as many as 46,000 tourists in 2008 -- though the number dropped in the past two years due to the economic crisis.
The frequency of accidents in the chilly waters has also increased, with at least one ship stuck in ice or otherwise stranded on average each year.